Enriqueta Somarriba in concert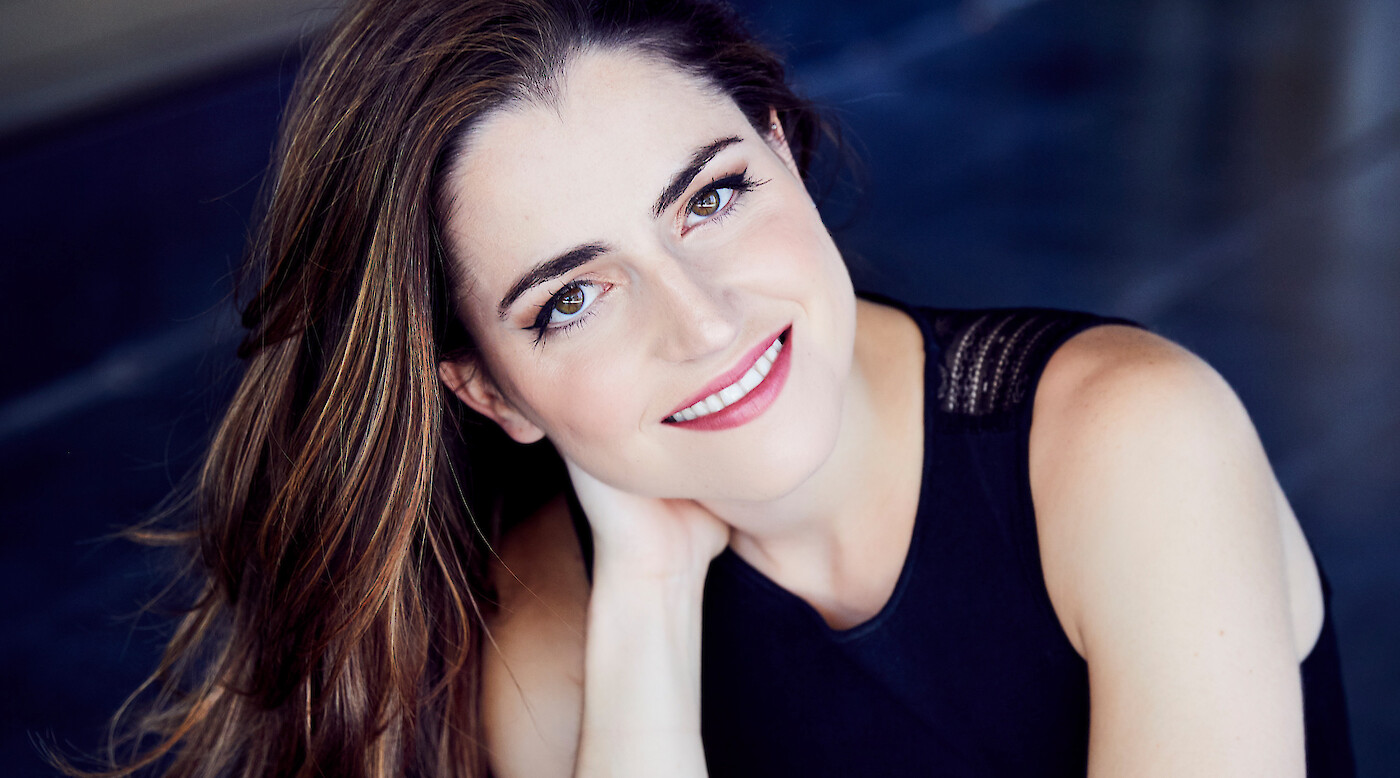 Spanish pianist Enriqueta Somarriba performs music by Spanish and Latin American composers –including Manuel de Falla, Enrique Granados, Roberto Sierra and Alicia de Larrocha– and is joined by Chilean soprano Susana Leiva.
Enriqueta Somarriba, a Center for Musical Excellence Young Artist, has been praised by the New York Concert Review for her "aplomb" and her "natural, individual interpretation". Her repertoire ranges from the Baroque to the 21st century, often presenting thematically unified concert programs with emphasis on contemporary music and Ibero-American composers.
Somarriba has performed in numerous venues, including Weil Recital Hall at Carnegie Hall, Cervantes Institute of New York, Liederkranz Concert Hall, Center for Jewish History, State Theatre of New Jersey, Miller Auditorium, Ganz Hall, Auditorio Nacional de Musica of Madrid (Spain), Castle d'Ursel in Antwerp (Belgium) and Sala dei Notari in Perugia (Italy), among others. She has appeared as soloist with the Andres Segovia Orchestra in the presence of Queen Sofia of Spain, the Orchestra Forum Musikae, the Virtuosi Brunensi Orchestra and with Rutgers Symphony Orchestra as winner of Rutgers University's Concerto Competition, performing Chopin's Concerto No. 2. Her performances have been recorded for RNE (Spanish National Radio), 98.7 WFMT Chicago and 89.1 WWFM radio.
Her recent projects include the recording of the world-premiere CD for MSR Classics of Paul Reale's Four-Hands and Two-Piano works in collaboration with The Center for Musical Excellence. She performed at Carnegie Hall and the National Auditorium of Madrid in a celebration of Bernstein's centennial in collaboration with the Piu Mosso Foundation and Rutgers University.
She has given concerts, lectures and masterclasses at Manhattan School of Music, Alfonso X El Sabio University, Rutgers University and at the KPF architecture firm about the perception of space in live performance.
She carries a mission to diffuse the music of Spain and Latin America in the US: in 2018 she curated the event Alicia's Hands, presenting the documentary Las Manos de Alicia and giving the NJ premiere of pieces by De Larrocha. She also collaborated with the HubCity Opera Company in the project Goyescas, performing as a soloist pieces by Enrique Granados.
As an active performer of contemporary music, Somarriba has commissioned / premiered pieces by Roberto Sierra, Jesús Rueda, Robert L. Aldridge, Benet Casablancas, Paul Reale and Voro García, among other composers. As a chamber musician, she has collaborated with members of the Metropolitan Opera Orchestra and participates regularly in chamber music performances, including the concert series at the Zimmerli Museum and the CME Concert Series in New Jersey and the series of the Piu Mosso Foundation and the Museo de Romanticismo in Madrid.
She is a prize-winner in national and international competitions, including Pianos and Artists, Veguellina de Orbigo, Hazen Intercentros, Manuel Rojas, Jacinto Guerrero and New York Chamber Players Concerto Competition. She has received scholarships from Juventudes Musicales of Madrid, Mutua Madrileña and AIE (Society of Spanish Artists and Performers) and in 2010 she was named Best Young Pianist of the Year by the Miguel Angel Colmenero Foundation.
Somarriba studied at the Manhattan School of Music and the Chicago College of Performing Arts with Solomon Mikowsky and, previously, in her native country with Fernando Puchol at the Royal Conservatory of Madrid. A recipient of the Shaw Piano and Edna Mason scholarship awards, she is currently a DMA candidate in Piano Performance in the studio of Min Kwon at Rutgers University. As a teacher, she is a Lecturer at Rutgers University and a faculty member at Mason Gross School of the Arts' Extension Division and Speak Music Conservatory.