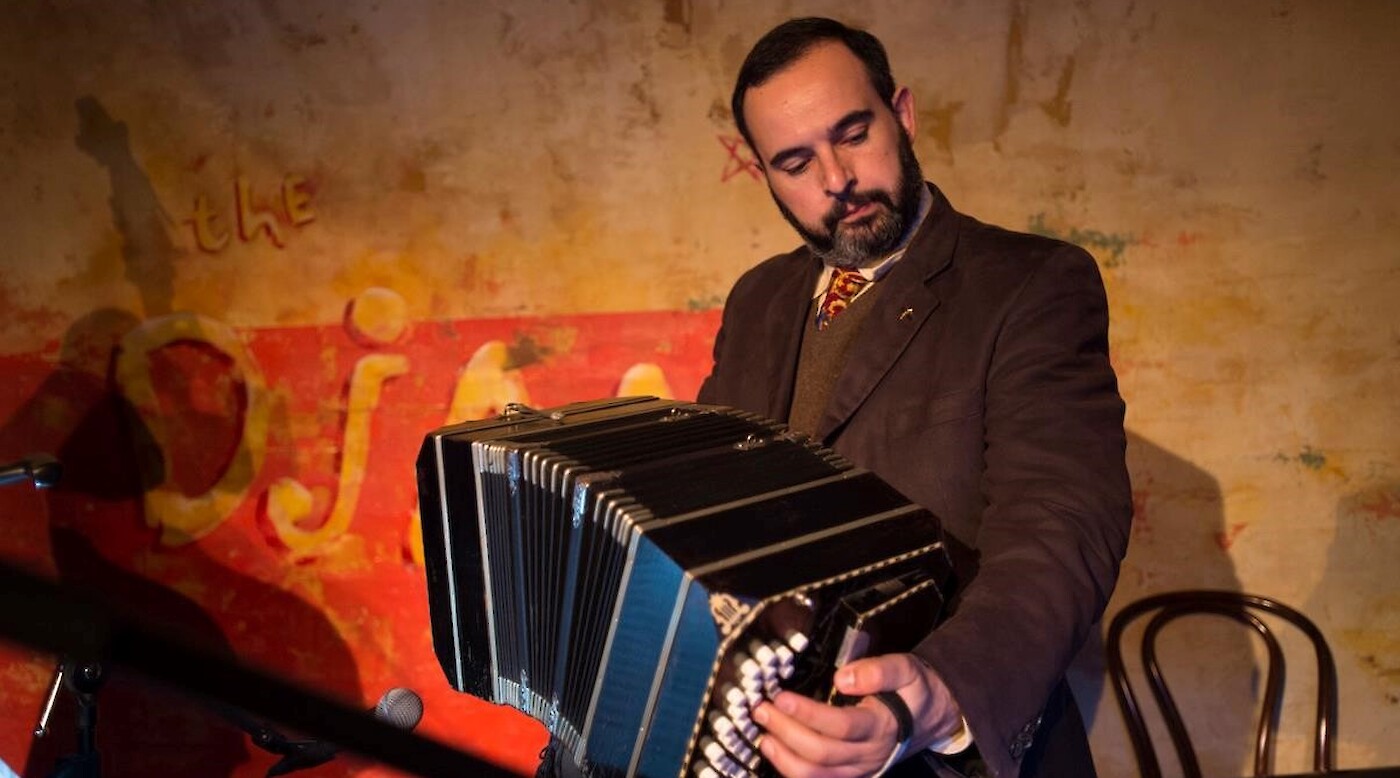 This double bill features "Oblivion," a series of tangos by Piazzolla, and "El Amor Brujo" with Spanish opera superstar, mezzo-soprano Nancy Fabiola Herrera.
Opera Hispánica season continues with Cuando el Fuego Abrasa, in a co-production with Teatro Grattacielo at the Ellen Stewart Theater (Creative Shares at La MaMa). Cuando el Fuego Abrasa is a double-bill in Spanish with English subtitles featuring Oblivion –a series of tangos by Piazzolla– and El Amor Brujo featuring with Spanish mezzo-soprano Nancy Fabiola Herrera, Argentinean baritone Gustavo Feulien, Latin Grammy's winning bandoneon player Rodolfo Zanetti, and Latin Grammy's winning bass player Pedro Giraudo.
El Amor Brujo
Love, the Magician, with music by Manuel de Falla and lyrics by Gregorio Martínez Sierra and María Lejárraga, is a unique mix of Cante Jondo (Flamenco singing), theater and dance.
Candelas, a beautiful and passionate girl from Andalusia, is tormented by jealousy because of her dissolute and faithless lover. The scene opens at night in a gypsy house, where two gypsy girls are sitting on the floor, reading the cards. Candelas remembers her faithless lover, whose absence torments her. She is resolved to attract him for good she resolves to seek help through magic. She travels the a reportedly witch's cave and, in spite of the Will-o-'the-Wisp that frequents the place, and making use of her believes in magic, she summons her lover back, only to spurn him, treating him as once he treated her.
Oblivion
Nostalgia and loneliness gives way to hope in this exploration of a single man psychology, through the music of Astor Piazzolla and the lyrics by Horacio Ferrer, Pocha Barros, Homero Espósito y Mario Trejo.
On the occasion of the 100th anniversary of Piazzolla's birth, this Oblivion presents some of his most beloved tangos, featuring baritone Gustavo Feulien, Latin Grammy Award winners Pedro Giraudo on bass and Rodolfo Zanetti on bandoneon.