Carmen Herrera: Paintings on Paper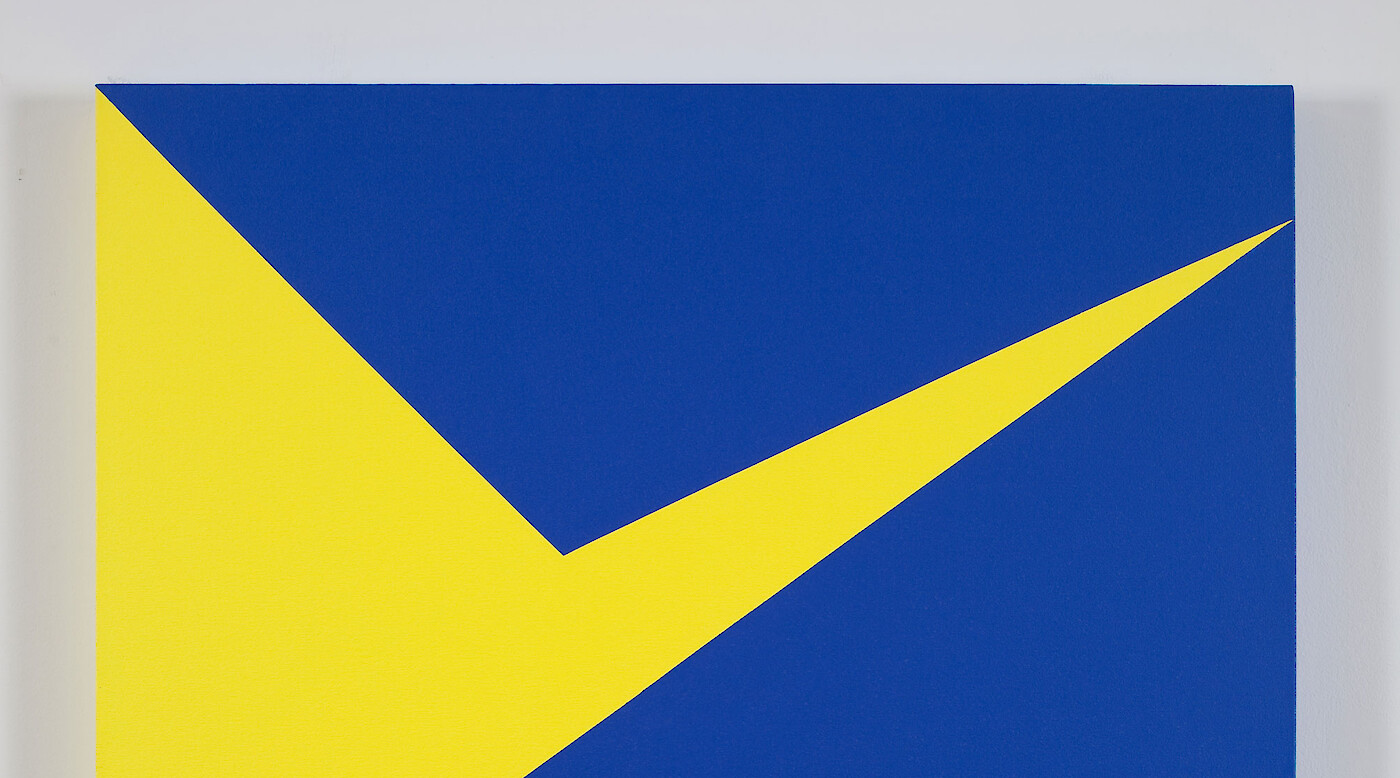 At the age of 101, Herrera continues to work almost every day in her studio, and her work demonstrates a disciplined but highly sophisticated exploration of color and form.
Carmen Herrera was an unknown artist for most of her working life. She was "discovered" in 2004 when she was 89 years old. Since then, her work has been collected by many prestigious museums. In the last decade, the Museum of Modern Art, Walker Art Center, Hirshhorn Museum and Sculpture Garden, Boston Museum of Fine Arts, and Tate Modern have all acquired works by the artist.
A master of crisp lines and contrasting chromatic planes, Herrera creates symmetry, asymmetry and an infinite variety of movement, rhythm and spatial tension across the canvas with the most unobtrusive application of paint. Her art, which combines painting with sculptural volume, is allied to Latin American concrete painting, but in developing a pure geometric abstraction, Herrera has established a cross-cultural dialogue within the international history of Modernism.
This exhibition in Lisson Gallery features around fifteen works, all painted within the past six years.