Alex Conde: Flamenco Jazz Night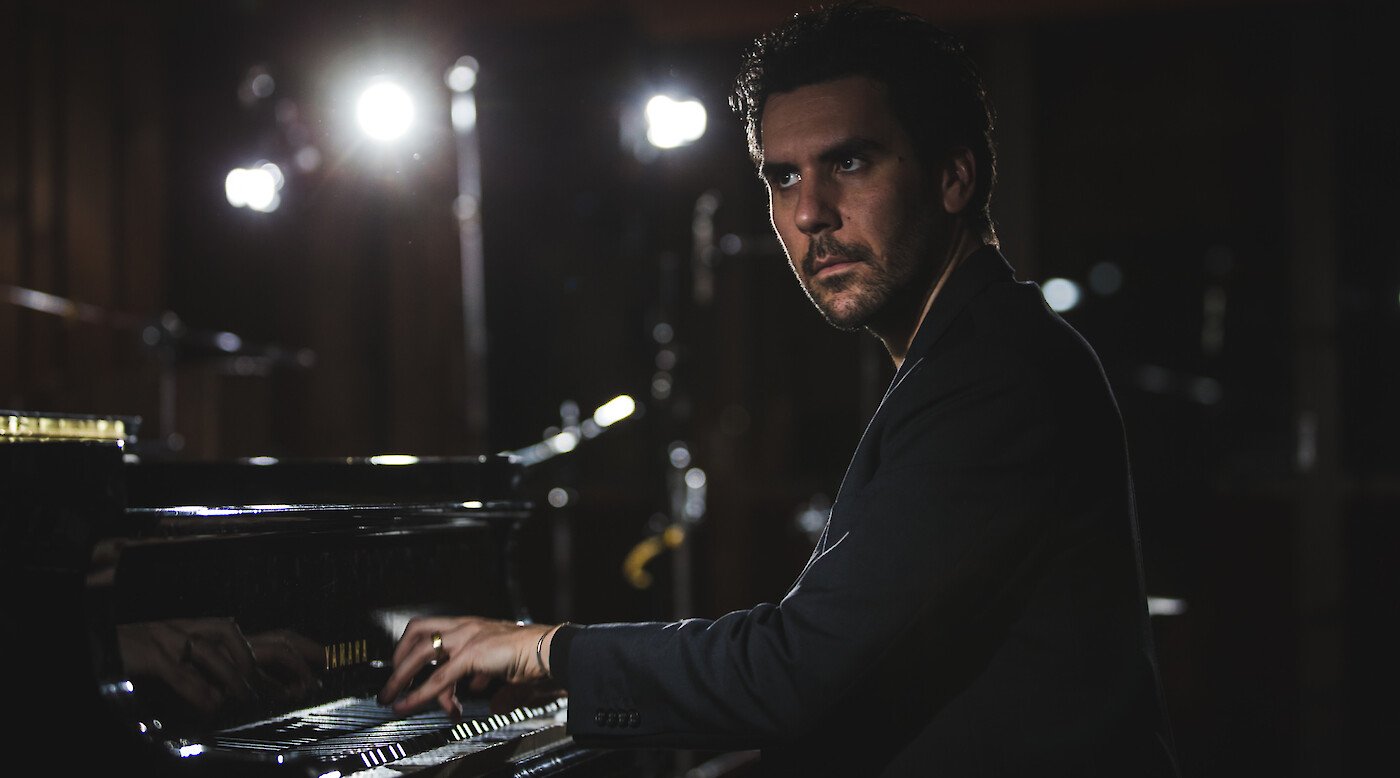 Flamenco and jazz pianist Alex Conde presents his new album "Origins" in collaboration with singers, dancers and musicians from Spain and the U.S.
Alex Conde presents Flamenco Jazz Night featuring music from his new album Origins, in collaboration with singers, dancers and musicians from Spain and the U.S., including:
Alex Conde: Piano / Compositions
José Cortés Fernández: Singer
Manuel Gutierrez: Dancer
Andres Abenante: Guitar / Effects
Hailey Niswanger: Sax
Luques Curtis: Bass
Guillermo Barrón: Percussion
Ruben Coca: Drums
About Alex Conde
Alex Conde is a graduate in classical music from the José Iturbi Conservatory of Music in Valencia, and in Jazz piano from el Liceu de Barcelona, in Spain. He won a scholarship to attend the prestigious Berklee College of Music in Boston, where he received the Jazz Revelation Award, and earned a degree in Jazz performance in 2009.
From a musical family, as son of Alejandro Conde, in Valencia, Spain, where he was born and raised, Conde began playing the piano at age three, and he has been a dedicated, lifelong musician since then. He has studied with contemporary jazz luminaries including George Garzone, Danilo Pérez, Dave Santoro, and Grammy Award-winners Joe Lovano, Maria Schneider, Wayne Shorter and Esperanza Spalding.
Conde has performed in international jazz and world music festivals, along with leading artists such as Jamey Haddad (Paul Simon), John Patitucci, Melissa Aldana, Chucho Valdés, The Bad Plus, Vicente Amigo, Dave Samuels and many others. Some of the festivals include: Mid-Atlantic Jazz Festival, Eurojazz Festival in Mexico, Yoshi's San Francisco JazzFest, Cowell Theatre – Fort Mason Center in San Francisco, Kimmel Center for the Performing Arts in Philadelphia, San Jose Jazz Festival, Panama Jazz Festival, Beantown Jazz Festival in Boston, and in Canada at the Vancouver International Flamenco Festival, Halifax Jazz Festival, and Flamenco Festival Maria Osende.
Conde was honored to perform at the 2012 opening concert of the Berklee College of Music — Valencia Campus in Spain. His albums to date include: Jazz and Claps, recorded with international artists from Greece, Japan, Spain and the U.S.; Barrio del Carmen, a fusion of flamenco, jazz and classical Spanish music blended with a string quartet and cante jondo, or Flamenco deep song; and Descarga for Monk, a tribute album to the late, great Thelonious Monk, recorded with the Bay Area-Flamenco Jazz Ensemble at Fantasy Studios in Berkeley, California. Descarga for Monk was released through ZOHO Music in February 2015 to critical acclaim, and was named a top CD of 2015 by prestigious Jazz publications such as DownBeat. He has performed Descarga throughout the Bay Area with multiple Grammy-nominee percussionist John Santos, Jon Arkin, and Jeff Chambers.