Maider López at Prospect 4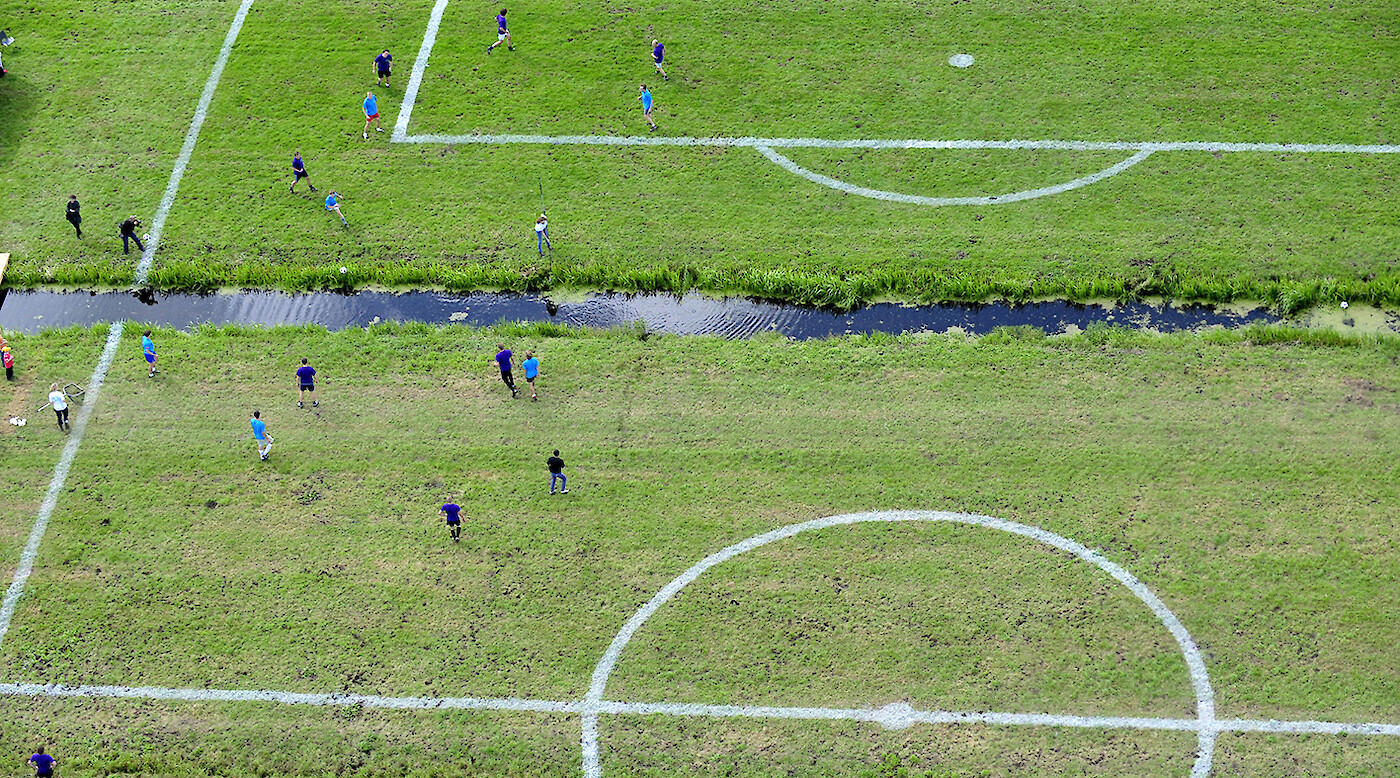 Maider López's work focuses on interrupting norms in space and architecture, inviting the audience to experience common spaces in novel and potentially rewarding ways.
Prospect 4 overlaps with the three-hundredth anniversary celebration of the founding of New Orleans by the French in 1718, and takes the city's distinctive character as a point of departure to investigate global concerns. It emphasizes artists who engage with the American South, the Global South, and the European countries that colonized these regions, such as Spanish artist Maider López.
Maider López's project at Prospect 4, called Under the Walls, explores house construction processes where brand name home wrap prominently displays logos, is outwardly and publicly visible during construction, and when construction labor is finalized, remains forever under the walls of the houses. A house is a private space, but within the walls of our homes are concealed membranes of corporate advertising. This project plans to replace the brand logo material for one in primary colors on homes under construction in New Orleans. For now, the public art installation remains unrealized, but a exhibit shows the project at the New Orleans Jazz Museum at the Old U.S. Mint.
Maider López (San Sebastian, 1975) has exhibited extensively internationally at 51st Venice Biennale, Sharjah Biennial 9, and 13th Istanbul Biennial. Some of her works include: 1645 Pieces of Chalk, Matadero Madrid (2016); Play Time, 4th Les Ateliers de Rennes Biennial. Rennes. France (2014); Mom, Am I barbarian?, 13th Istanbul Biennial, Mountain. Lower Austria Contemporany. Austria (2013); Between you and I, Witte de With and Skor, The Netherlands; ISCP, Nueva York (2012); Eclats, Centre Pompidou Metz; Arts Towada, Japón. (2010); Sharjah Biennial 9, United Arab Emirates (2009); SCAPE Christchurch Biennial of Art in Public Space, New Zealand; Line of sight, Zendai Moma Museum, Shanghai; Actions: What You Can Do With the City, Graham Foundation, Chicago and Canadian Centre for Architecture, Montreal (2008); AdosAdos, Guggenheim Bilbao, Spain (2007); Columnes, Caixa Forum, Barcelona (2006) and 51st Venice Biennale (2005).