Maider López at Prospect 4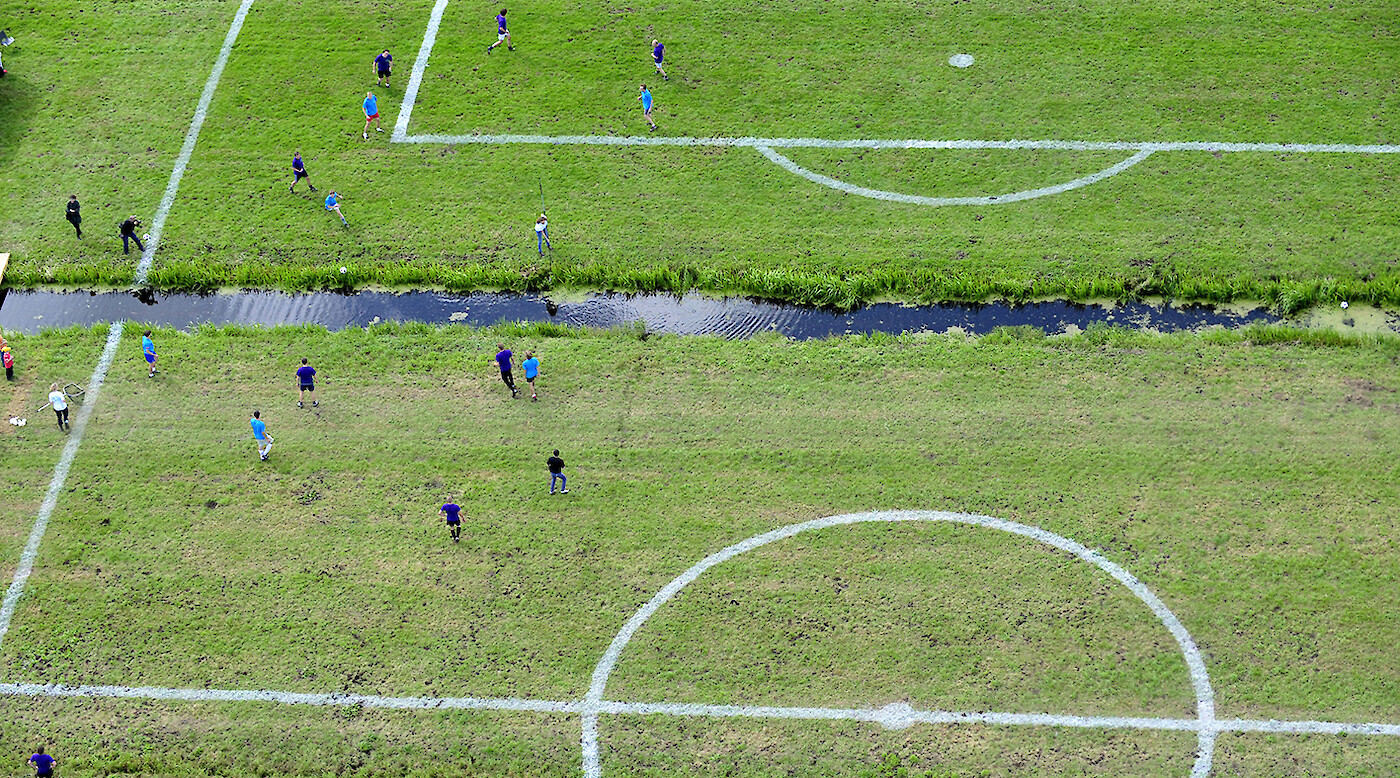 Maider López's work focuses on interrupting norms in space and architecture, inviting the audience to experience common spaces in novel and potentially rewarding ways.
Prospect 4 overlaps with the three-hundredth anniversary celebration of the founding of New Orleans by the French in 1718, and takes the city's distinctive character as a point of departure to investigate global concerns. It emphasizes artists who engage with the American South, the Global South, and the European countries that colonized these regions, such as Spanish artist Maider López.
Maider López's public art installation, called Under the Walls. That Unseen Also Matters, replaces advertising on the walls of houses being constructed with colored surfaces throughout the city. As a result, the houses will conceal large areas of color beneath the final constructed surface. During construction of the house, chromatic planes will replace the layer of advertising, later to be hidden by the wood façades. The project emphasizes what is there –under the skin– even if unseen; it provides a non-commercial space as well as an aesthetic experience to the passer-by, bringing awareness to the construction process, the housing itself and political context. During P.4, 4 houses around the city will be marked on the map, so that visitors can find these public art pieces. In the exhibition space, the photographs of the process and another of the same house once completed will be on show.
Maider López (San Sebastian, 1975) has exhibited extensively internationally at 51st Venice Biennale, Sharjah Biennial 9, and 13th Istanbul Biennial. Some of her works include: 1645 Pieces of Chalk, Matadero Madrid (2016); Play Time, 4th Les Ateliers de Rennes Biennial. Rennes. France (2014); Mom, Am I barbarian?, 13th Istanbul Biennial, Mountain. Lower Austria Contemporany. Austria (2013); Between you and I, Witte de With and Skor, The Netherlands; ISCP, Nueva York (2012); Eclats, Centre Pompidou Metz; Arts Towada, Japón. (2010); Sharjah Biennial 9, United Arab Emirates (2009); SCAPE Christchurch Biennial of Art in Public Space, New Zealand; Line of sight, Zendai Moma Museum, Shanghai; Actions: What You Can Do With the City, Graham Foundation, Chicago and Canadian Centre for Architecture, Montreal (2008); AdosAdos, Guggenheim Bilbao, Spain (2007); Columnes, Caixa Forum, Barcelona (2006) and 51st Venice Biennale (2005).