Snowbound by Martin & Muñoz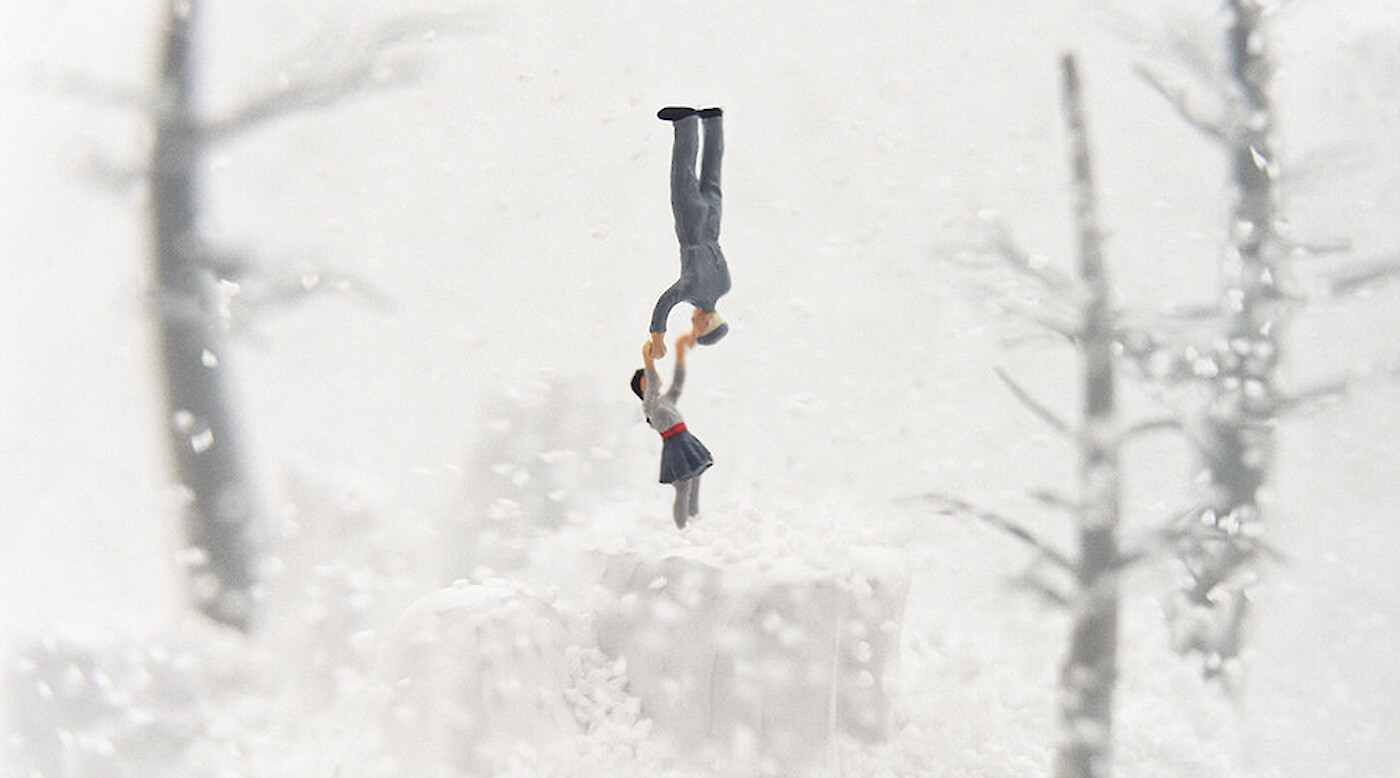 "Snowbound" highlights the incredible sculptural work of artists Walter Martin and Paloma Muñoz.
The duo's contemporary snow globes and large-scale photographs present surreal scenes and vignettes that create a mysterious world of wonder for the viewer.
For centuries artists have tried to fit reality's scale into smaller confines: framed canvases, chiseled statues, portraits on ivory… Walter Martin and Paloma Muñoz have climbed into their own distinct niche. Known collaboratively as Martin & Muñoz, they sculpture and arrange miniature, three-dimensional scenes of alienation, dread and dark humor and set them inside snow globes.