Nomads Oasis with Agustín Castilla-Ávila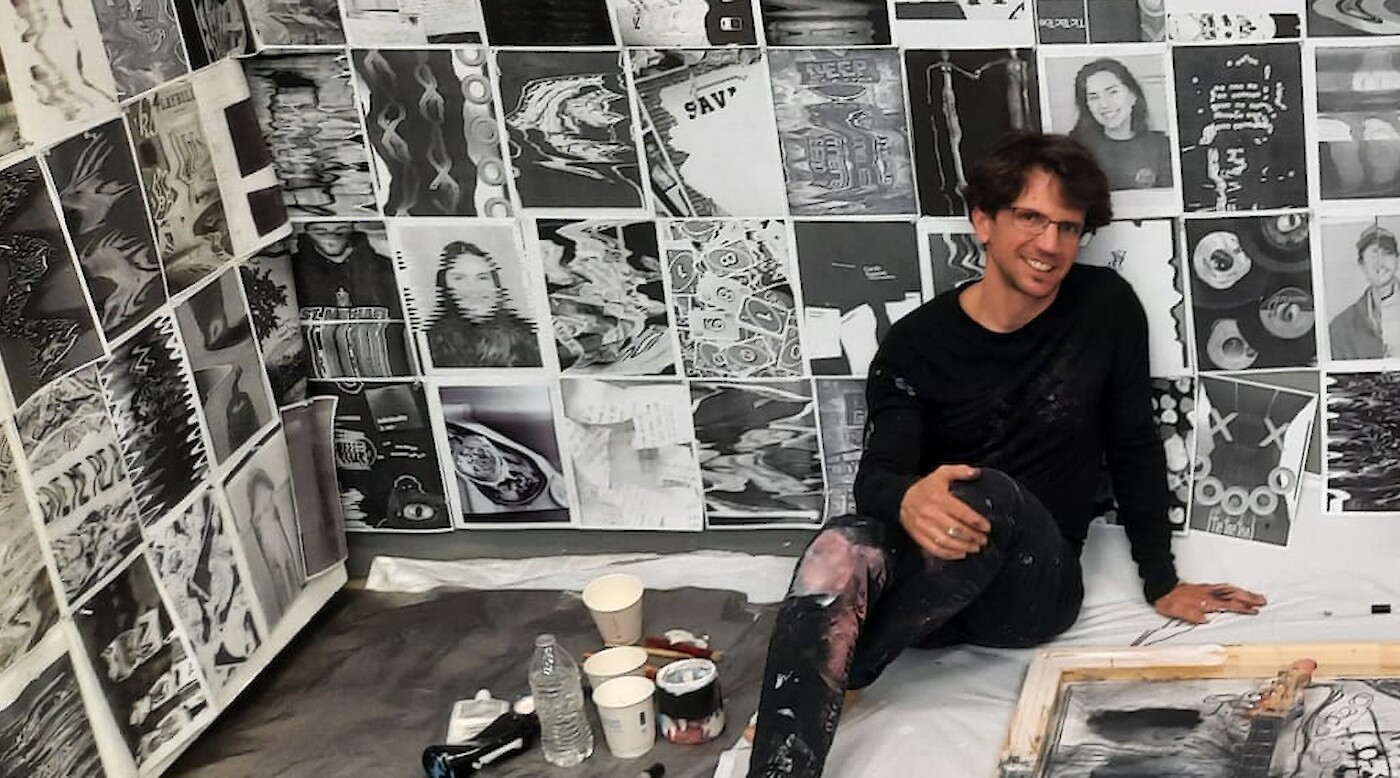 The Anderson Center at Tower View presents "Nomads-Oasis," an evening of compositions by Spanish artist-in-residence Agustín Castilla-Ávila, and some other renowned composers from around the world.
Nomads-Oasis serves as a residency capstone event for composer, musician, and interdisciplinary artist Agustín Castilla-Ávila, a July artist-in-residence at the Anderson Center through a Salzburg-Minnesota Artist Exchange program with City of Salzburg, Austria. Visual artworks from Agustín's Still Life with Silence project will also be on view in the Barn during the concert. Minnesota visual artist Emily Donovan is in turn living and working at the City of Salzburg's Künstlerhaus during the month of July.
In reference to the program's title, composer Richard Camron-Wolfe explains, "Agustín, Wladimir, Gayle, Ruslana, and myself are 'nomads' that travel the planet in search of 'oases' – fertile environments in which to collaborate with local musicians and share our music." Adding that, "We each met other in various locations across the world and next year, following this tour, we're traveling to Belgium and the Baltic States – for new partners, new audiences, and new musical offerings."
About Agustín Castilla-Ávila
Agustín Castilla-Ávila is a pioneer in microtoal music, particularly with guitar scordaturas. Originally from Spain, Agustín's research is based in Salzburg, with the Ekmelic Society at the Mozarteum. As a composer, he has worked in Europe, Asia and America. His music has been conducted by D. Russell-Davies, J. Kalitzke, and H. Schellenberger, among others. He has written for soloists, chamber ensembles and orchestras, plays, choreographies and five chamber operas. His music has been played at international centers including Brucknerhaus in Linz, Glinka Hall in Saint Petersburg, Harpa Hall in Reykjavik and Musiekgebouw in Amsterdam.