Microtheater Miami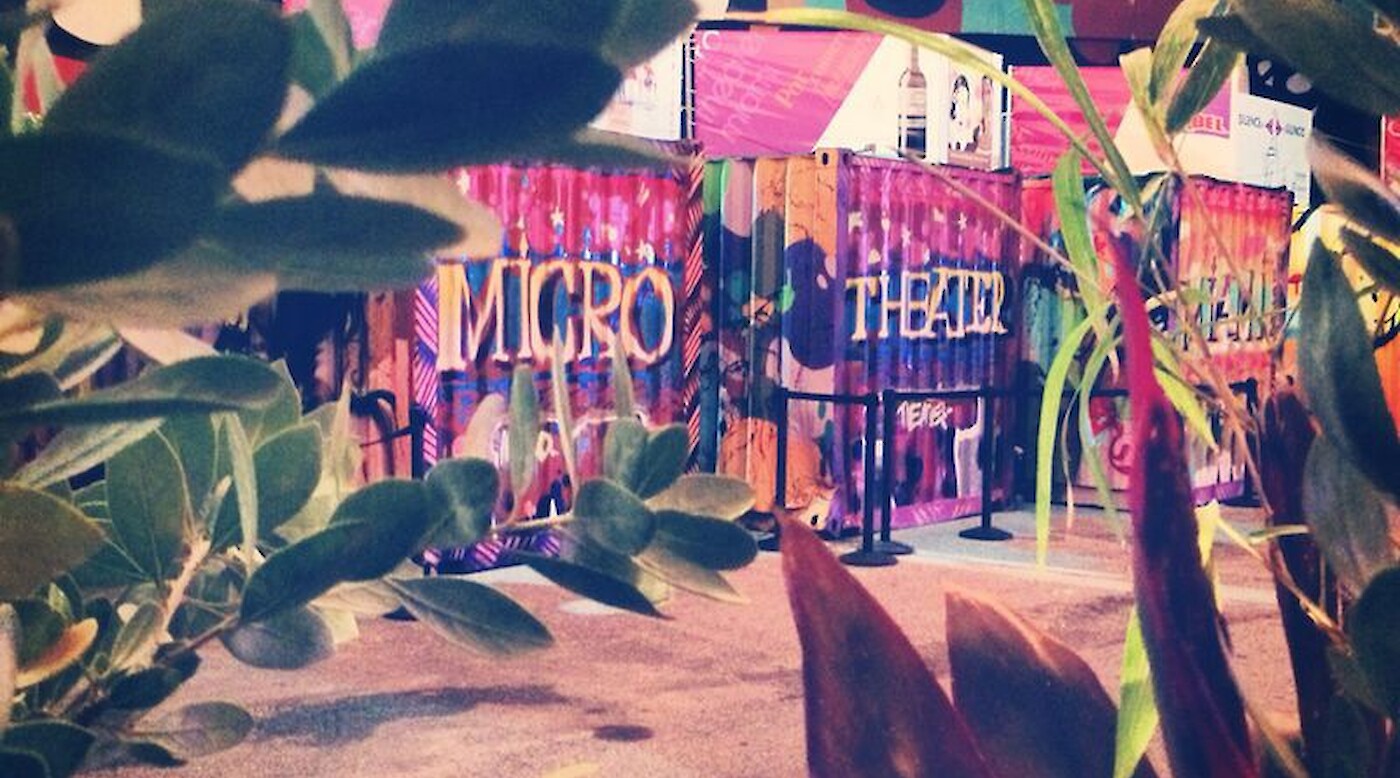 Microtheater is an innovative series of short plays performed to small audiences of no more than 15 spectators.
Microtheater consists of short 15 minute performances with audiences of no more than 15 spectators. At the Patio of the Centro Cultural Español Miami (CCEMiami), different directors, authors, and actors collaborate to create this unique experience. Don't miss the most innovative theatrical production in the heart of Miami.
New English Season: Back to…
Plenty of Shrimp 
Written by Joshua Jean Baptiste. Betsy, a spoiled twenty something with an anger problem needs a date for her sister's engagement party.Her family has doubts about her stability financially and romantically, and is ready to berate her.She resorts to a dating app to find the temporary man of her dreams to "prove" them wrong. Along the way she discovers that the best way to deal with the noise of life is to face the music.
What if's revealed 
Written by Israel Garcia.
A Song a Day Keeps the Doctor Away
Written by Freddy Valle. A story about an ailment so embarrassing, you wouldn't tell your mom about it. Say aaaahh.
Good Luck Gina 
Written by Caitlyn Lincoln. What would you do if you only had 33 days to live, and I mean really live? For Gina, its eating brownies, traveling, and hanging out with her best friend Dean—the only person she trusts to teach her about how to use a gun. Good Luck Gina is a dramatic comedy filled with food, friendship, love, and lessons.
Cracked Eggs
Written by Frank Quintana. Two outrageous sisters in their golden years reminisce and question their life choices as they try to gear their vivacious niece in the right direction.
Love at First Tinder 
Written by Laura Di Lorenzo. Syniosis: How far are you willing to go, to look good in front of someone you've never actually met? Find out what happens to Lina & Gabe as they embark on the wonderful and awkward adventures of online dating.
New Spanish Season: De vuelta…
Prime Time
Autogol a lo Woody
Casa con Verja
El regreso de Samuel
En la Playa
Dos One Way
Número 6
Golfa
Las dos hermanas
El mas aca
Termodinamica
Cadena Perpetua
Desconectadas
Showtimes: Wednesday and Thursday, from 8pm to 11 pm (English season); Friday and Saturday, Prime Time, from 8 pm to 11 pm and Sesión Golfa, from 11 pm to 1 am; Sunday, from 7 pm to 10 pm (Spanish Season).