Transitory Narratives in the Inminent Future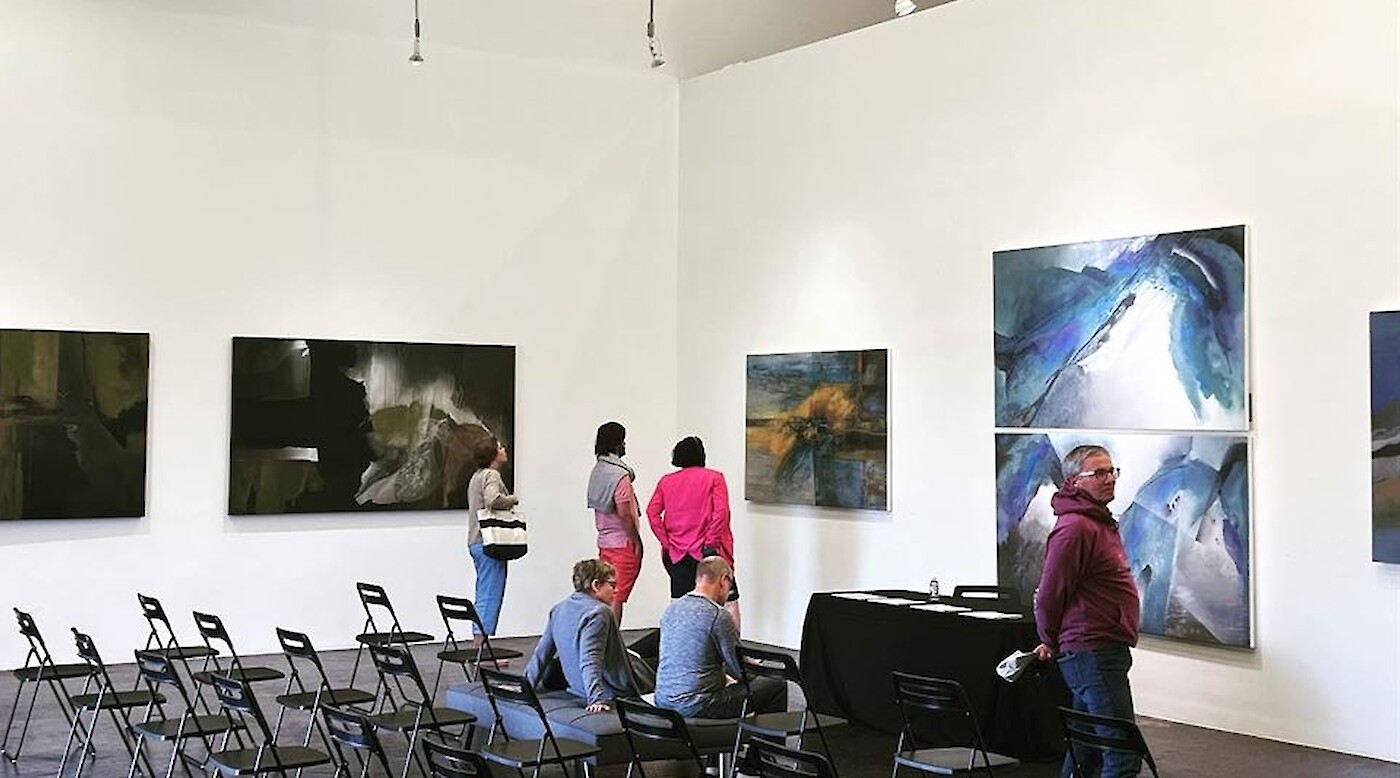 This international traveling exhibition presents a collaborative initiative aiming to foster residency art exchanges, with participating artists from Colombia, Costa Rica, Spain, and the U.S.
The exhibition Transitory Narratives in the Inminent Future is led by several cultural organizations, including the Centro Cultural de España in Costa Rica, Building Bridges Art Exchange in Los Angeles (USA), Plataforma Caníbal in Barranquilla (Colombia), Mujeres en las Artes Visuales (MAV) in Spain and the Red de Centros ArthouseSpain, which is comprised of Museo C.A.V. La Neomudejar, Kárstica Espacio de Creación and Zapadores Ciudad del Arte in Spain.
At the onset of the COVID-19 pandemic, they decided to put out a call for lockdown art residencies and grants to provide financial resources to every participating country so they could promote creative ideas and generate new development models amid a period of uncertainty.
The Art Residencies program seeks to foster meetings among cultural agents from allied countries and prioritize experimentation and investigation as vehicles to boost the creative process. The public call-to-artists was aimed at re-inventing residencies by adapting them to the current times and by encouraging artistic activity despite the temporary closure of the museums and cultural centers. That supported artistic and cultural activity during prolonged lockdowns and helped artists to continue their work production amid challenging times.
The COVID-19 emergency call for art residencies was met with 307 submissions from Costa Rica, Colombia, the USA, and Spain, where 16 projects were selected.
Spanish participating artists are Ana Marcos, Ana María Serpa, Eva Collins, Jacqueline Bonacic-Doric, Sandra Val and Verónica McClain.