Herencia Flamenca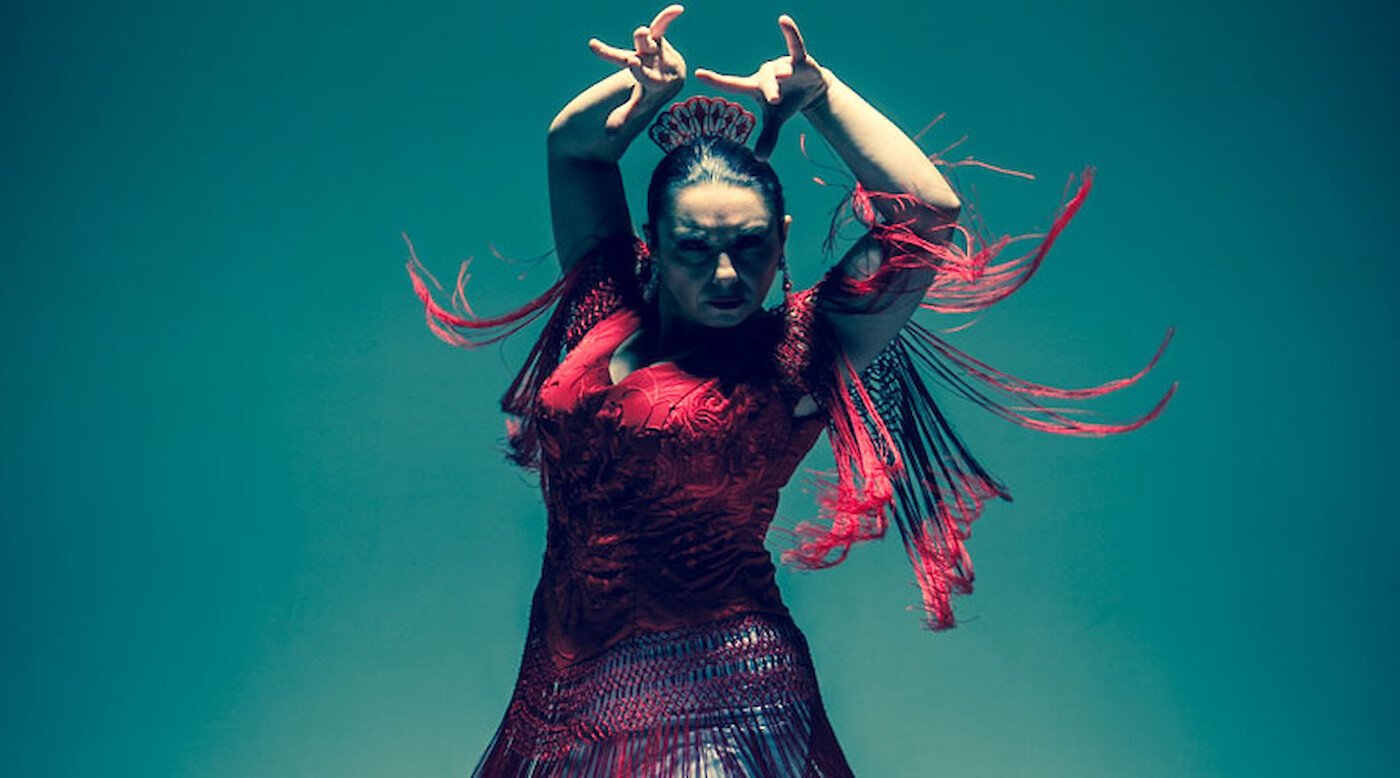 Experience the thunderous, soulful and expressive dance that originated in the Andalusia region of southern Spain.
This year's line-up includes two elegant and refined yet explosive dancers, Barcelona-born Yolanda Arroyo, and, making her U.S. debut, Dolores Gimenez. Each dancer brings her own innovative choreography to challenge and honor traditional flamenco expression. Stunning costumes and rapid-fire footwork are punctuated by moments of stillness throughout the two-hour program. With expressive hands and fiery feet, both command a full range of emotional intensity. The bailaoras will share the stage in a virtuosic display of styles from the Gypsy roots of flamenco innovations.
For all of these artists, Flamenco is a deeply rooted tradition, and what they bring to the stage is nourished by those who came before them. Cordoba-born Flamenco guitarist Paco Arroyo spearheads this program of original music. A gifted guitarist, Paco skillfully delivers attack and grace, combining his natural sense of modern Flamenco with traditional forms. Veteran guitarist Fernando Mejias joins Paco with his own expressive style and impressive technique.
This powerful collaboration includes singer Vicente Gelo direct from Sevilla. This superstar vocalist from Spain returns to Glendale's Alex Theatre for the first time since his 2010 debut. Gelo will be joined by Madrid-based cantaora Sonia Berbel, a singer of immense rhythmic style and sensitivity. Together these two will fill the auditorium with their powerful cante.
The cast will be joined by a fiestero (a special saucy flamenco singer who mixes styles) and percussion to provide explosive rhythmic strength and inspiration for all.
This powerhouse of inspired flamenco returns to its roots, providing audiences with a rare chance to witness fierce, blazing renditions of flamenco puro on stage and experience a dynamic vision of a life of pride, passion, honor, sorrow, and love.
Showtimes: On May 31 at 7:30 pm and June 1 at 2:30 pm.