Translating Spanish Drama at Alta41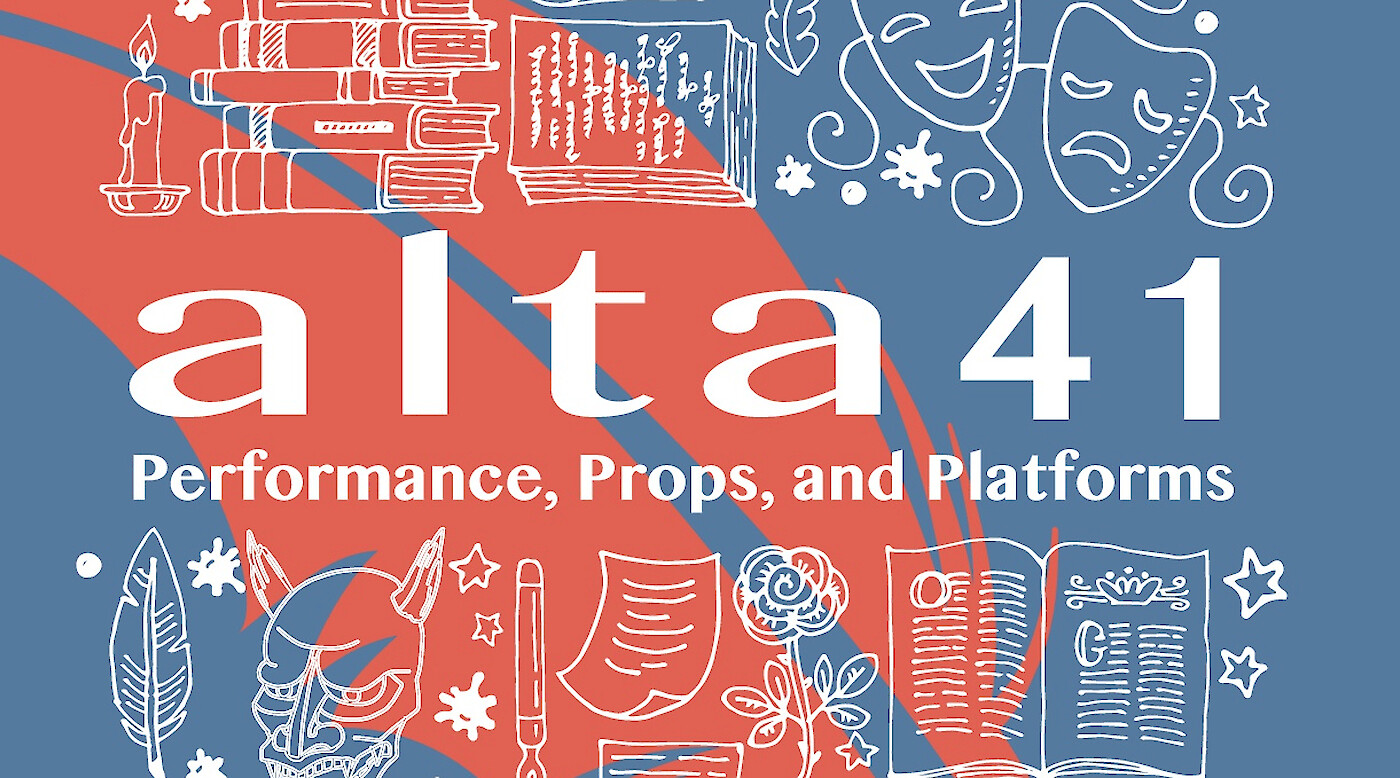 This year's conference of the American Literary Translators Association brings panels, readings, and special events that underscore this year's themes: Performance, Props, and Platforms.
As part of the 41st conference of the American Literary Translators Association (ALTA), a panel of several Spanish playwrights, theater directors, and translators of Spanish drama discuss some of the challenges particular to translating Spanish theater—both contemporary and classic—into English.
How can the socio-cultural and historical context or humor of a play be translated? What's unique about translating contemporary, versus classic plays from Spain? And how do translators of Spanish drama balance the large "cast of characters" who might have a stake in the translation—the playwright, editors, publisher, director, stage manager, actors, or audience.
Moderator: Emilio Williams.
Participants: Patrizia Acerra. Guillem Clua, Loredana Comparone, Gary Racz.
About the participants
Patrizia Lombardi Acerra, creator and Executive Director of the International Voices Project, is a Chicago-based stage director, devisor, and producer. She is the founding Artistic Director of Premiere Theatre & Performance. She has worked in Italy with The English Theatre of Rome and at home with Silk Road Theatre Project, Clock Productions, Moving Dock Theatre Company, and many others.
Guillem Clua (Barcelona, 1973) is a playwright, screenwriter and theatre director who graduated from the Autonomous University of Barcelona, spending a year at the London Guildhall University with an Erasmus scholarship. The critics have described his work as multidisciplinary and eclectic, and as having a special preoccupation for the narrative structure. His work has had an international trajectory, having been translated into English, German and French. Likewise, it has received various awards such as the 2011 Butaca Award, the 2013 Time Out Award, and the 2017 Max Award.
Loredana Comparone holds a Ph.D. from Cornell University and specializes in 19th- to 21st-century literature and culture. Her research focuses on urban cultural studies, theater, and the Mediterranean. She is particularly interested in scales and technologies of display, the relation between theatricality and the body, and in medico-scientific visualizations of the body.
Gary Racz is Professor of English, Philosophy and Languages at LIU Brooklyn, review editor for Translation Review, and a former president of ALTA. His most recent theater translations appear in The Golden Age of Spanish Drama: A Norton Critical Edition.
Bilingual playwright and translator Emilio Williams's work has been produced in Spain, France, the U.K., Estonia, Argentina, and Mexico. Four of his translations from Spanish to English have also been produced in the United States, and a fifth will premiere in 2019. A native of Madrid, Williams is currently a Writing Fellow and Instructor at the School of the Art Institute of Chicago.
View the full program (PDF).