Spanish Colonial Paintings from the Thoma Collection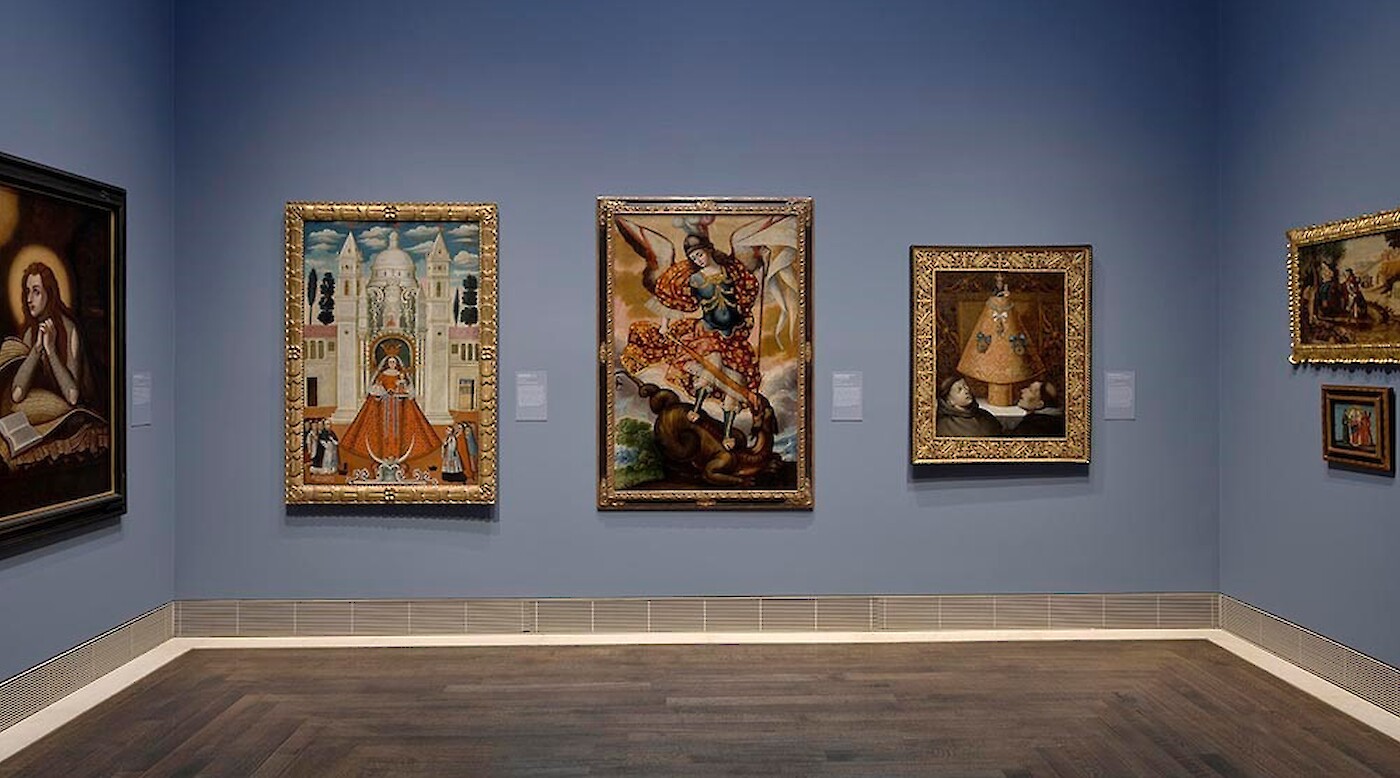 The Museum of Fine Arts presents a selection of Spanish colonial paintings from the celebrated collection of Carl and Marilynn Thoma.
The Spanish colonization of Latin America began with the creation in 1535 of the viceroyalty of New Spain, which comprised present-day Mexico, Central America, and parts of the southern United States. The viceroyalty of Peru –made up of present-day South America, except for Brazil and the far south– followed in 1542. Peru would later be subdivided by the formation of the viceroyalties of New Granada and the Rio de la Plata.
In the 16th century, European artists traveled to Latin America to meet the huge demand for artistic creations in newly established religious institutions. Sometimes, family workshops were founded that lasted generations. By the 17th century, artists born in Latin America began to dominate, and new styles and idioms emerged that had less and less to do with European origins. The 18th century saw the full flowering of Spanish colonial art, as regional schools and academies developed and influential patrons demanded both religious and secular paintings of the highest quality.