Xavier Toubes: Descriptions Without a Place. PushMoon4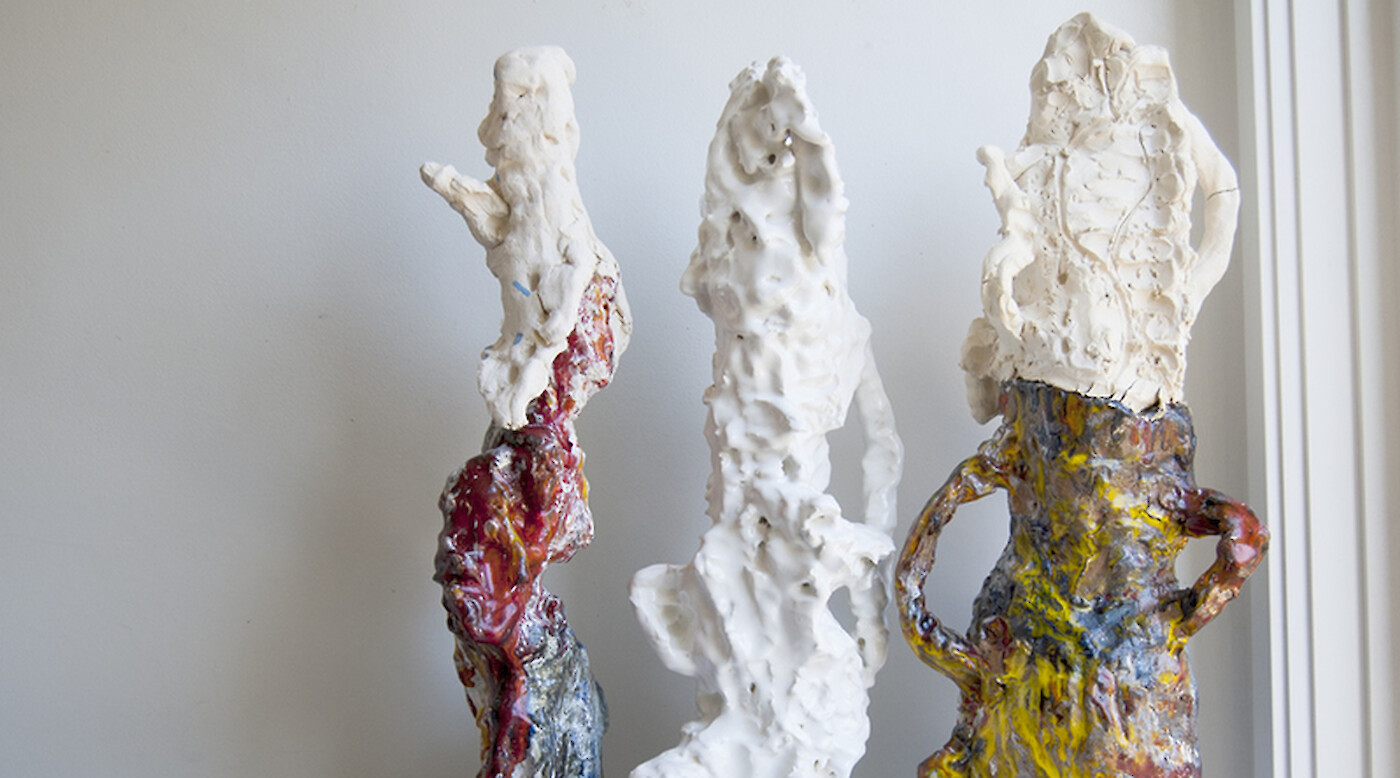 This exhibition of sculptural ceramics by Spanish artist Xavier Toubes presents works with sensuous possibilities.
In Xavier Toubes' PushMoon4, the deft handling of material and skillful glaze technique is created by the palms but executed at the back of the mind. The "fluttering inventions" mingle experience with emotions, touching on the real, aware of the historical moment but un-consumed by it. The objects are fluid, electrical, absurd, theatrical and existential –with wild lone beauty.
About Xavier Toubes
The work of Xavier Toubes is based on ceramic sculpture. Toubes was born in Coruña, Spain, but has been working in the U.S. for a number of years. In 1989, he became involved in the creation of the European Ceramics Work Centre in s-Hertogenbosch, The Netherlands, and was its artistic director from the opening in 1991 until the autumn of 1999, when he started teaching at the School of the Art Institute of Chicago. He has exhibited frequently in both the U.S. and Europe and also in Asia, and lectured in numerous universities and international forums.