The Piano of Don Quixote by Mauricio Náder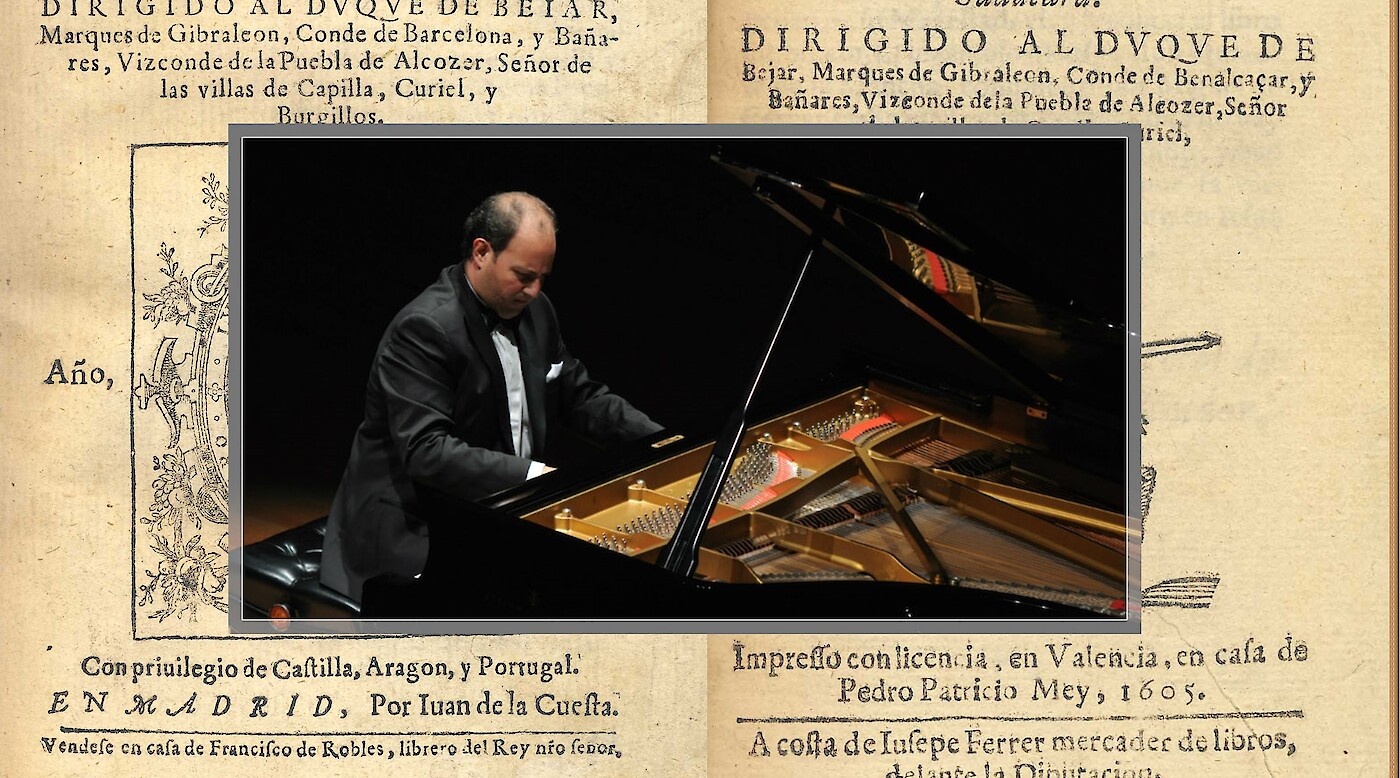 Versatile Mexican pianist Mauricio Náder applies his precise technique and intense passion in paying tribute to Miguel de Cervantes.
Mexican pianist Mauricio Náder has maintained an active career, performing through four continents. He debuted as a soloist with the National Symphony Orchestra (Mexico) at the age of 19 and ten years later he obtained the First Prize at the Bartók-Kabalevsky International Piano Competition.
His work can be appreciated in over thirty compact discs, which exemplify his natural ability to perform a wide repertory. Náder held musical studies at the National Music Conservatory (Mexico), the University of Houston (BM) and the Eastman School of Music (MM), where he was unanimously awarded the Performers' Certificate.