Pablo Sainz-Villegas in concert with the Chicago Symphony Orchestra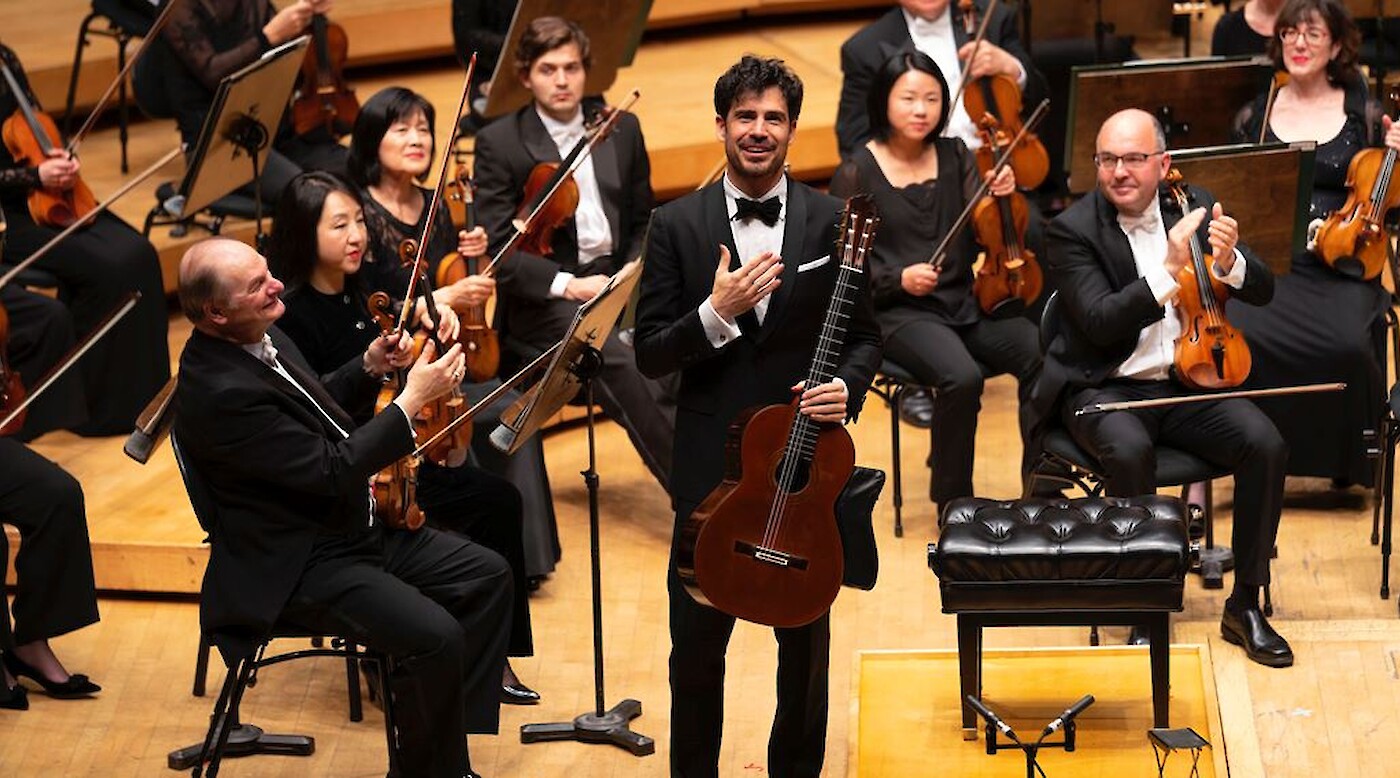 Internationally renowned guitar player Pablo Sainz-Villegas offers a concert series with Chicago Symphony Orchestra, including works by Boccherini, Vivaldi, and Mozart.
In his 2019 CSO debut, Spanish guitarist Pablo Sáinz-Villegas thrilled with "the profundities of his art," along with "the sheen of his tone and the nobility of his rhythms," wrote the Chicago Tribune.
Sáinz-Villegas joins the ensemble in two pieces with a bright Mediterranean character. Bernard Labadie conducts the program, which also features dark-hued symphonies by Mozart and Boccherini.
Program
Boccherini: Symphony No. 26 in C Minor
Vivaldi: Guitar Concerto in D Major, RV 93
Boccherini: Fandango from Guitar Quintet No. 4 in D Major
Mozart: Symphony No. 40
About Pablo Sáinz-Villegas
Pablo Sáinz-Villegas has recorded with the National Orchestra of Spain under the baton of Juanjo Mena the three concerts for guitar and orchestra by Joaquín Rodrigo including the popular Concierto de Aranjuez. He has also recorded for the record label Harmonia Mundi the album Americano, which is a journey through the musical affluence of the American continent. Currently, Pablo Sáinz Villegas is an exclusive artist of SONY Classical.
A socially committed artist, Pablo Sáinz Villegas founded in 2006 the philanthropic project "The legacy of music without borders," whose mission is to bring music to people as a mean to humanize their environment and promote understanding between different cultures. Thanks to this project he has shared his music with more than 32,000 children and youth in Spain, Mexico, and United States. Pablo Sáinz Villegas was born in La Rioja in Northern Spain and has been living in New York City since 2001.