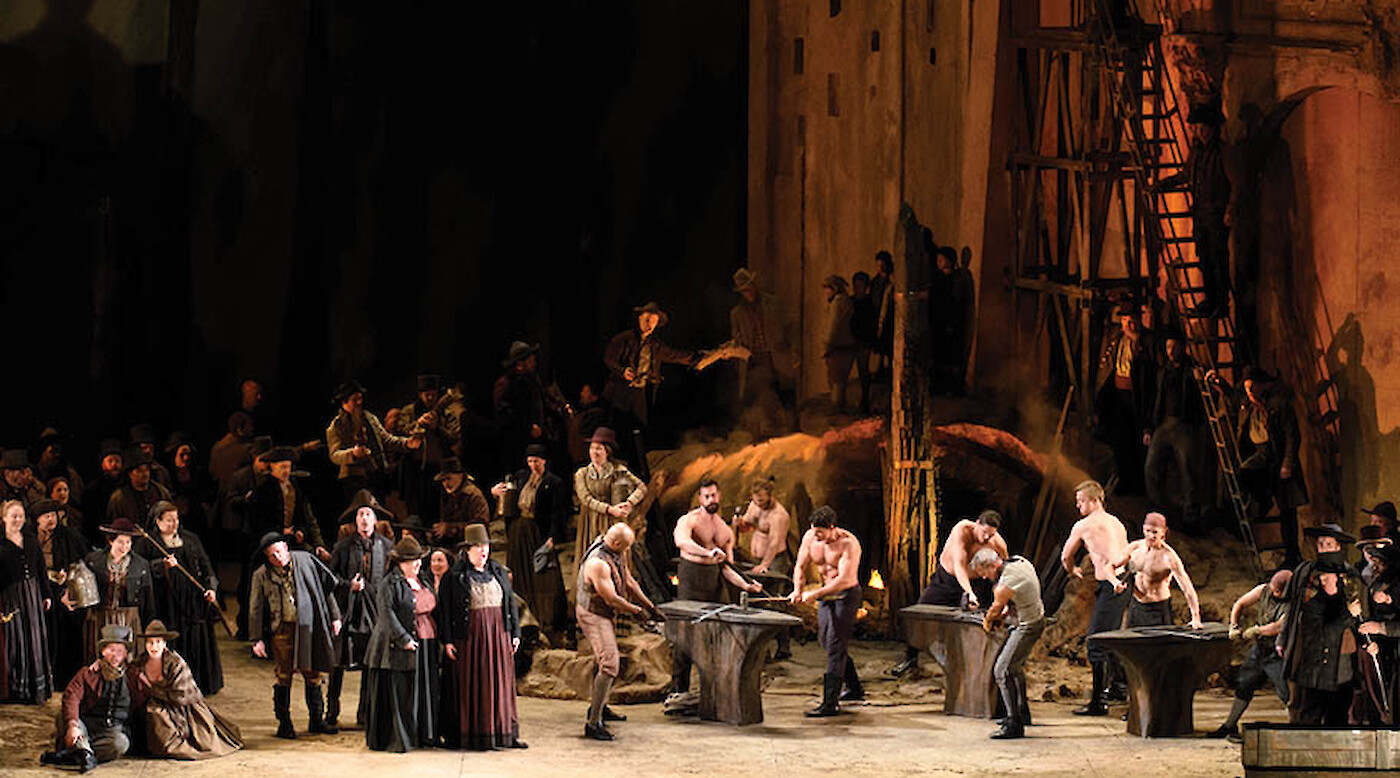 Lyric Opera of Chicago presents Verdi's masterpiece, a tale of love, jealousy, and retribution based on the play by Antonio García Gutiérrez.
Il Trovatore
Directed by Sir David McVicar and conduced by Marco Armiliato.
Sung in Italian with projected English translations.
Set in the smoldering atmosphere of darkly mysterious 15th-century Spain, the drama presents the stories of Manrico, his beloved Leonora, the vengeful Count di Luna, and the wild, obsessed gypsy Azucena. The Anvil Chorus, Leonora's Miserere, and Manrico's stirring call to arms are just a few of the highlights of Verdi's masterpiece, a story of war, love, and revenge.
Performances
On Saturday, November 17 at 7:30 pm.
On Wednesday, November 21 at 2:30 pm.
On Sunday, November 25 at 2 pm.
On Friday, November 30 at 7 pm.
On Monday, December 3 at 7 pm.
On Thursday, December 6 at 7 pm.
On Sunday, December 9 at 2 pm.