Festival of New Spanish Cinema 2015 in Chicago
The official traveling festival about the new trends in Spanish Cinema returns with four premieres as part of the 18th Annual European Union Film Festival.
In its eighth consecutive year, the 2015 Festival of New Spanish Cinema consolidates itself as the most important itinerant festival of contemporary Spanish Cinema in North America. The Festival will screen some of the riskiest and most innovative Spanish films of the year, while providing a space for the audience to discuss the pieces with the filmmakers.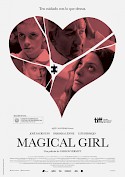 On Saturday, March 28 at 3 pm.
On Wednesday, April 1 at 7:30 pm.
Directed by Carlos Vermut. In this dark and offbeat social satire, Alicia, a 12-year-old dying girl, asks her father Luis to buy her a wildly expensive gift: the dress of anime character "Magical Girl Yukiko," once worn by a Japanese pop star. Fate puts Luis in the path Bárbara, a deeply unstable married woman, and Damian, a retired teacher with a troubled past. Bárbara, Luis, and Damian are thrown into a world of blackmail that will change their lives forever.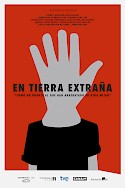 On Saturday, March 21 at 7 pm.
On Tuesday, March 24 at 6 pm.
Directed by Icíar Bollaín. The current financial crisis in Spain has forced an estimated 700,000 young people to emigrate in the hope of a better life. Edinburgh is one of the most popular destinations, and the city is home to more than 20,000 Spanish people. In a Foreign Land follows three expatriates as they build new lives and search for new opportunities while suffering the indignation of having been cast aside by their own country.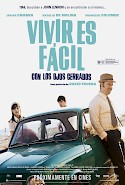 On Friday, March 13 at 6 pm.
On Sunday, March 15 at 3 pm.
Directed by David Trueba. Beatles fans will recognize the title from the lyrics in Strawberry Fields Forever, which John Lennon wrote while in southern Spain playing a minor character in Richard Lester's anti-war movie How I Won the War. This event forms the backdrop of Trueba's charming road movie about Antonio, a Spanish schoolteacher who is also an avid Beatles fan.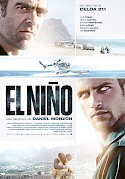 On Sunday, March 8 at 4:30 pm.
On Wednesday, March 11 at 7:30 pm.
Directed by Daniel Monzon. The Kid tells the story of two teenagers on the one side, El Niño and El Compi, who want to enter the world of drug trafficking, and two police officers on the other, Jesús and Eva, who have been trying to eradicate the drug trafficking network for years. A small-time trafficker working in the Gibraltar Straits.
Special introduction: Magical Girl by Steven Marsh Associate Professor of Spanish Film and Cultural Studies, University of Illinois at Chicago. Download the EUFF March Gazette.