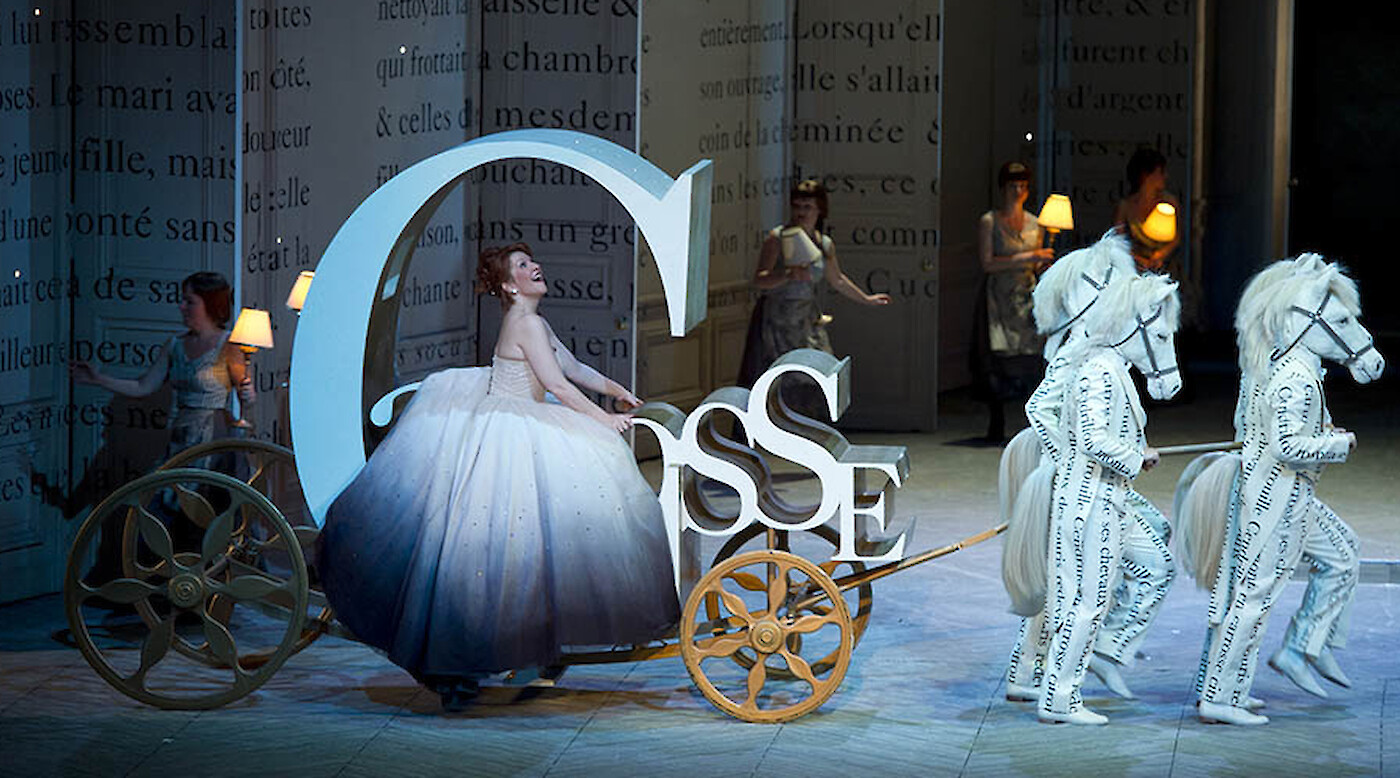 This classic fairytale comes to life musically at Lyric Opera of Chicago in a playful storybook production.
Cendrillon (Cinderella)
Directed by Laurent Pelly and conducted by Sir Andrew Davis and Francesco Milioto.
Sung in French with projected English translations.
Lyric's premiere of Massenet's Cendrillon reveals a different take on the beloved fairytale, in a playful production that has captivated audiences internationally. This version of the classic fairytale is a blend of wit, sensitivity, and elegance. The love duets, the perfomances of the stepmother and the fairy godmather, and You are my Prince Charming are just a few of the higlights of Massenet's masterpiece.
Performances
On Saturday, December 1 at 7:30 pm.
On Wednesday, December 5 at 2 pm.
On Saturday, December 8 at 7:30 pm.
On Friday, January 11 at 7 pm.
On Thursday, January 17 at 7 pm.
On Sunday, January 20 at 2 pm.