Master Artist Residency at the Atlantic Center for the Arts with Dora García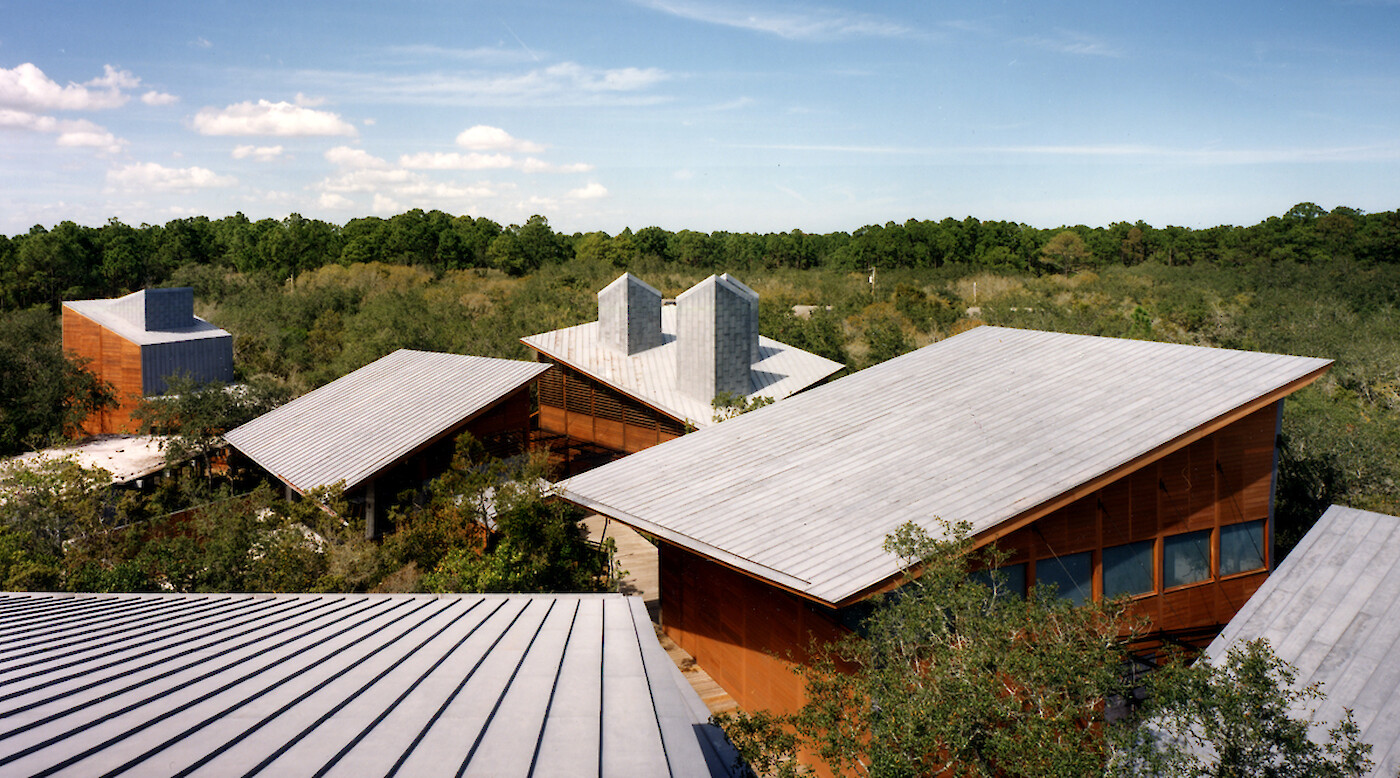 The three-week residency program brings together "Master Artists" from different disciplines, such as the visual arts, architecture, music, literature, choreography, dance, performance art and theater.
About Dora García
Dora García reflects on the parameters and conventions governing the presentation of art, on the question of time (real and fictional) and on the boundaries between representation and reality. Through her work the artist presents reality as multiple and questionable and explores the relationship between the artist, the work, and the public. She acts like a cinema director who tells stories (or simply selects them), unchains a situation, situates us in a scenario or makes us participants in a game the rules of which are very similar to reality and for this very fact allow us to question it.
Her work, conceptual in nature, consists of text, photographs, and installations restricted to a specific location. She often draws on participation and performance. Through minimal changes, the exhibition space is converted into a different experience for each visitor, who leaves it with his or her perceptions altered, or at least with a degree of skepticism and doubt.
About the Residency with Dora García
García will select four Spanish (citizens) artists and four non-Spanish artists to participate in the residency program. ACA, in partnership with the Cultural Office of the Spanish Embassy will provide the four Spanish participants with $600 in transportation reimbursements and no charge to attend the residency. All non-Spanish artists may apply for financial assistance (see below).
As an artist, I like to challenge received /conventional ideas on art processes, art production, institutions, and authorship. I enjoy working on the crossovers, intersections, and contamination of different disciplines, sometimes clearly interconnected, like literature, poetry, cinema and visual arts, sometimes not so easily related, like politics, ecology, history, psychoanalysis, and visual arts. So, I would like very much to work with artists of every discipline – not only visual arts- who similarly enjoy Interdisciplinary, indiscipline, and contamination.

Other strong interests of mine more related to working processes are; contexts, site-specificity, popular culture, and audiences. So, the workshop will have an important component of group dynamics (What do we want, as a group?) site specificity (Where are we working?) and the notion of public (For whom are we working, who are we talking to?).

—Dora García
Atlantic Center for the Arts
Atlantic Center for the Arts (ACA) was first conceived by Doris Leeper in 1977 as a Florida artist-in-residence program in which artists of all disciplines could work with current prominent artists in a supportive and creative environment. Leeper, a painter, sculptor, and environmentalist, saw the potential for an artist's residency as a place for ideas to be created, shared, and come into fruition. The residency program was designed to bring together internationally-acclaimed master artists from different disciplines with talented artists who are selected by the masters. Over the years artists have attended residencies of varying lengths, with sessions that include master classes, individual critiques, opportunities for collaboration, and private studio time.
The Master Artist-in-Residence Program
The Master Artist Residency was the core program at the founding of the Atlantic Center for the Arts, and it has served over 3,500 emerging and mid-career artists from many disciplines. The residency is unique in that it is a mentoring program that couples prominent Master Artists with selected Associate Artists for three week periods. Since residencies are process-based, and not product-driven, time can be spent on previously existing projects, on new experiments, or on collaborations.
The residency is also unique in that it focuses on creating conversations and the sharing of ideas between three disciplines per program, which can include visual artists, writers, dancers, and musicians as well as many other types of art. ACA believes that the spirit and challenges of being an artist are shared by all disciplines and that we can learn much from coming together, sharing our work and ideas, and collaborating on projects.
Application requirements
Letter of intent (.pdf, .docx, .doc) – no longer than 500 words, describing your artistic background, current practice, and where you want to go (future practice.)
Two images (.jpeg or .pdf. – no more than 5 MB per file), which can be of your own work, or of something you think represents your work well.
Residency fee: $900. (Citizens of Spain will not be charged to attend this residency.)
Includes a $100 administration fee, weekday meals and housing; does not include artist materials, transportation, or weekend meals.
Application fee is $25.
Scholarships / Financial assistance
Only accepted Associate Artists may apply for financial assistance. Please visit the master artist details page to learn more.
How to apply