Design the Poster for the San Diego Latino Film Festival (SDLFF)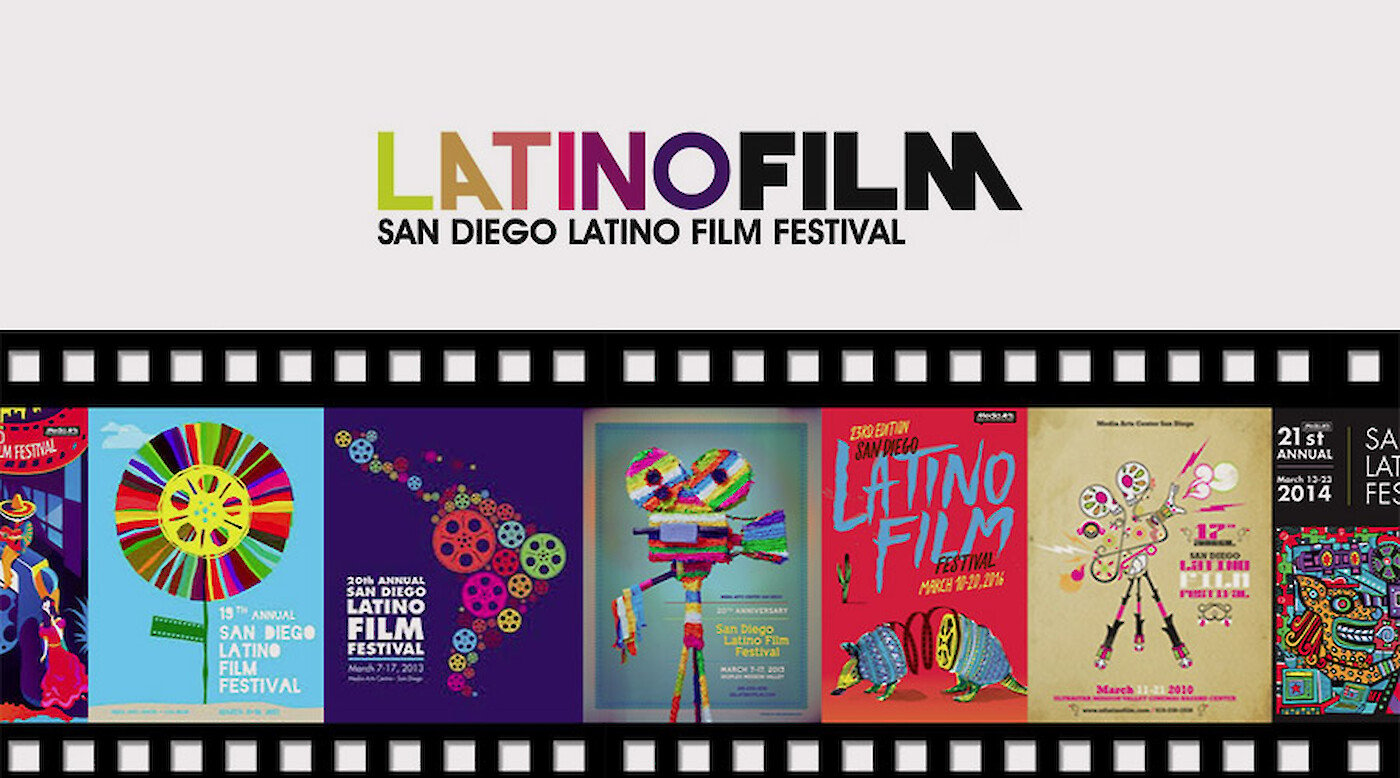 For the 25th anniversary of SDLFF, design professionals, artists and students are invited to produce a commemorative poster design that will represent its history and legacy.
The commemorative poster design shall celebrate the Festival's core values and passion for Latino culture. Your design will receive national and international exposure, including but not limited to: the cover of the Official SDLFF 2018 Program book, print ads, TV commercials, social media posts, ads and web banners.
Who can participate?
This is an international competition, it is open to designers of all professional levels. There is no entry fee.
Selection Process
A panel of distinguished judges (composed of artists, graphic designers, and art educators) will vote on the winning poster and finalists.
Prizes
Top Prize: $1,000.00 dollars and promotional exposure in all Festival-related marketing materials
10 Finalists – 2 tickets to the 24th San Diego Latino Film Festival (March 15-25, 2018), and limited promotional exposure.
Keywords to guide your design:
Culture, movies, art, history, movement
Inviting, warm, joyful, connection, celebration
Modern, innovation
Passion, identity, family, home, memories
San Diego – Baja California region
Traditional, inclusive
Honoring Latino filmmakers, movies and actors
Design requirements
When developing you artwork, please keep in mind that your poster design will be judged according to the following criteria:
Clarity and originality of message. Our judges will be looking for innovative and creative designs that illustrates San Diego Latino Film Festival's tradition, as well as its joyful, forward-thinking and inclusive values.
Impact, memorability, and appeal to general audiences. Poster design must appeal to general audiences & corporate Sponsors (all age groups & gender). Poster must not include: nudity, weapons, offensive imagery, and derogatory text. We expect artists to exercise their best judgement in making creative decisions.
Unique, positive, and non-stereotypical representation of Latino Culture. Important: Your artwork must be free of any generalizations about the Latino culture. This includes but is not limited to: stereotypical imagery, icons specific to one country, and uninspired stock visuals. Icons that may NOT be represented in the design include: chiles, nachos, skulls, papel picado, piñatas, cactuses, sombreros, etc.
Design (type, color, composition, craft). Keep in mind this is the 25th special edition. Your poster design must contain the Festival name (San Diego Latino Film Festival) and, in celebration of the 25th Anniversary, the number "25" may be featured prominently. Colorful designs are prefered. The number "25" may or may not be silver.
Versatility for application on other media. Your poster design must be functional – Your design will be used in advertisements, catalogue, website and other marketing materials.
Specifications
Computer graphics, as well as paintings, may be used to compose the design.
Format: JPEG, 18″ wide x 24″high, 300 DPI (RGB & CMYK), 4 MB.
If you make it past the preliminary round of entries, you're also required to submit your artwork in vector format.
Artwork must include a brief description of your artwork.