European Holiday Cookbook
Almond Pudding Cake
Bring Spain into your kitchen for the holidays, with Embassy chef Carlos' recommended dessert: almond pudding cake with raspberry moscatel infused coulis (sauce). This delicious treat is easy to make at home and perfect for sharing around the table.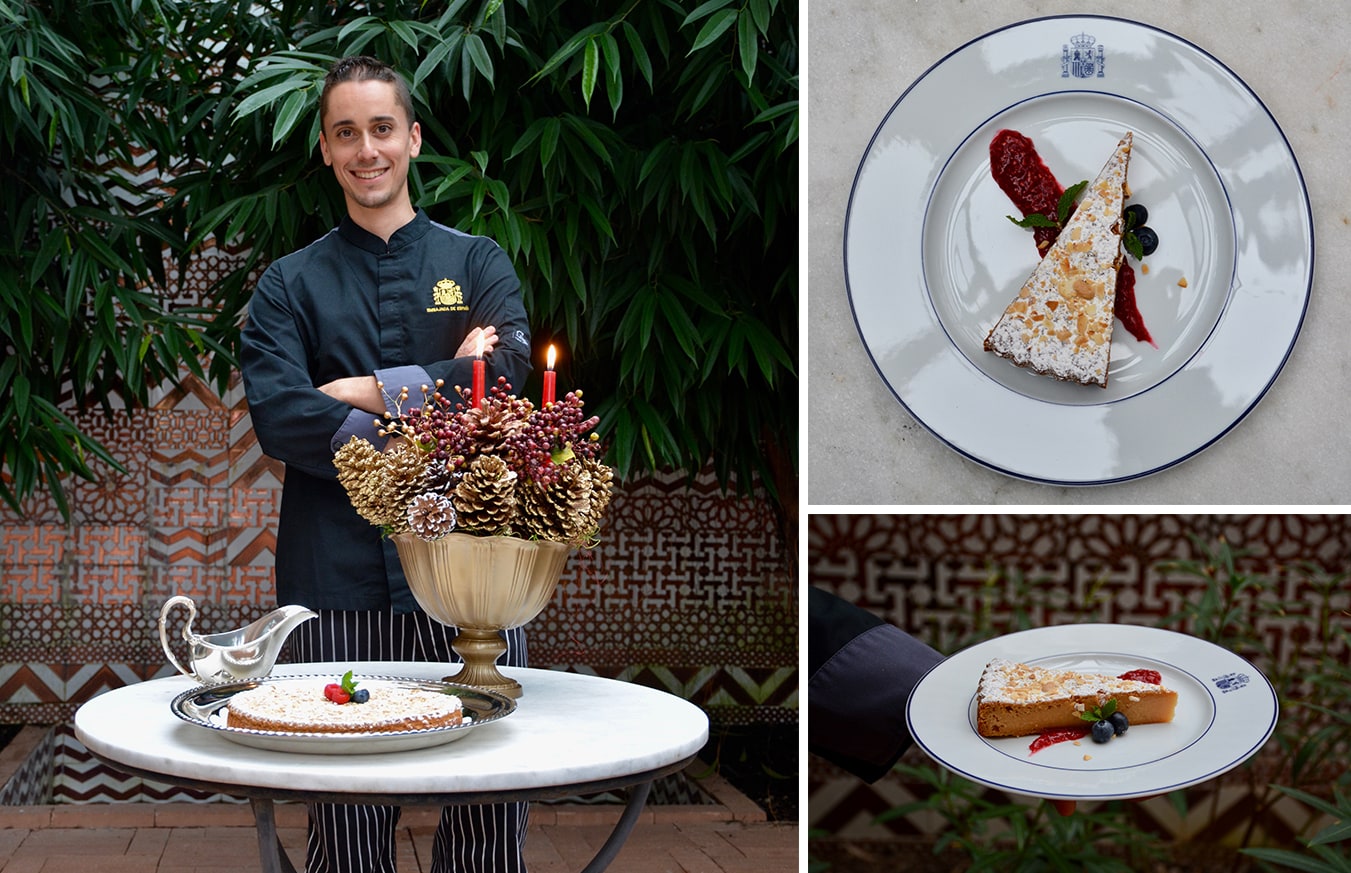 Ingredients
4 ¼ cups milk.
17 ½ oz. almond paste (2 ½ 7 oz. containers).
1 lemon (zest).
2 cinnamon sticks.
½ cup sugar.
Sliced, toasted almonds for garnish.
Berries for garnish (optional).
Preparation
Let milk, lemon zest, and cinnamon simmer in a pot over low heat for 30 minutes.
Add in sugar and almond paste and mix with a hand mixer.
Pour batter into a cake pan and cook at 350 degrees for 30 minutes.
Sprinkle powdered sugar over the top of the cake and garnish with toasted almonds and berries (berries optional)
Raspberry Moscatel-infused coulis (sauce):
7 oz. fresh raspberries, 3 shots of Moscatel (sweet wine) and 6 tablespoons sugar.
Mix all of the ingredients above in a saucepan and cook over low heat for 10 minutes.
Serve a slice of the cake with a spoonful of the raspberry coulis and enjoy!
Enjoy a slice of this cake with a nice glass of Moscatel wine and surrounded by people who make you laugh.

—Chef Carlos Hortas