XVII Fuego Flamenco Festival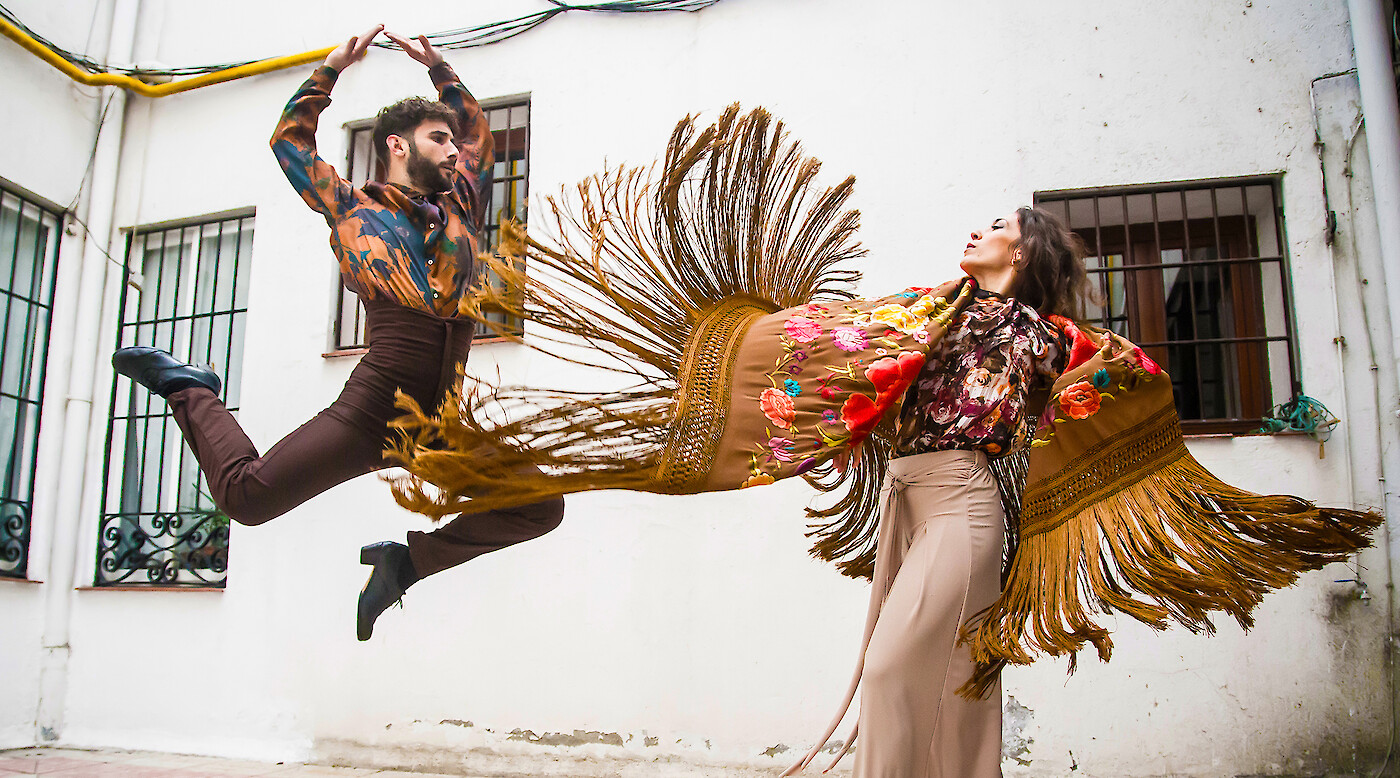 Gala Hispanic Theatre and the "17th International Fuego Flamenco Festival" bring leading Flamenco artists from Spain and the United States to Washington audiences.
XVII Fuego Flamenco Festival presents some of the most popular flamenco dancers of D.C. In this year's edition, Edwin Aparicio will re-stage his autobiographical work Salvador (Savior), including a choreography by Sara Jiménez, winner of the first prize of the Solo Choreography of the GALA Theatre (Madrid, 2020).
The event will also feature a free interactive workshop by Sara Jerez and Ricardo Marlow for children and families, and a performance by Sara Pérez Dance Co. about the eagerness for the unknown and the happiness about the sharing life, based on images built with bodies and through our senses.
Salvador by Flamenco Aparicio Dance Co.
Edwin Aparicio leads his troupe in this piece about migration and his personal salvation through flamenco against all odds. Salvador features principal dancers Edwin Aparicio and Ricardo Osorio Ruiz (appearing as young Edwin), and choreographers Sara Jiménez and Sona Kharatian (courtesy of The Washington Ballet).
Salvador also features company members Cosima Amelang, Mariana Gatto-Durán, Catherina Irwin, Sara Jerez Marlow, Dana Shoenberg, and Kyoko Terada; singers Amparo "La Repompilla" Heredia and Francisco "Yiyi" Orozco; guitarist Richard Marlow; and two-time Grammy Nominee Gonzalo Grau on keyboard (2008 Best Tropical Latin Album, 2018 Best Arrangement, Instruments and Vocals). Grau is musical director and composer.
De paso by Sara Pérez Dance Co.
Presented in collaboration with Fundación Conservatorio Casa Patas of Madrid, Sara Pérez and Rubén Puertas bring us a performance awarded the Second Prize at the XXVI Certamen de Coreografía de Danza Española y Baile Flamenco de Madrid. De paso is about the road we take on our journey through life; the points of encounter where different temperaments, feelings, and rhythms intertwine.