Visions of Asturias: La mirada de Ouka Leele
As part of the exhibition "Visions of Asturias," the Cultural Office of the Embassy of Spain in Washington, D.C. will screen three documentaries about the participating photographers.
The Visions of Asturias exhibition, displayed on the outer fence of the Former Residence of the Ambassadors of Spain, illustrates the distinctive and personal vision of four different Spanish National Photography Prize winners of this particular region in northern Spain.
As an extension of this open-air photography show, the Cultural Office will screen three documentaries about three of the photographers included in the exhibition. Next in line is La mirada de Ouka Leele, a documentary about photographer Ouka Leele.
Ouka Leele's gaze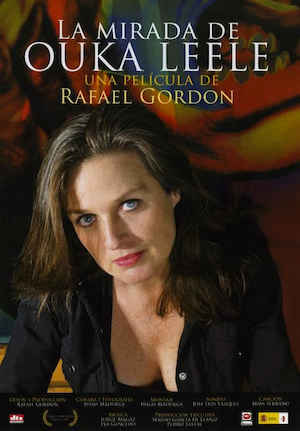 On Wednesday, April 20 at 6:30 pm.
Directed by Rafael Gordon, Spain, 2009, 111 minutes. Original title: La mirada de Ouka Leele.
In Spanish with English subtitles.
The documentary La Mirada de Ouka Leele introduces us to the creative universe of one of the most recognized plastic artists in Spain. With a magnetic personality, Ouka Leele has developed a unique style throughout her career, which merges painting, drawing and photography. Her black and white photos finished with watercolor depict beings in a world of their own, lit by color. In this documentary, shot over five years, Rafael Gordon investigates the work process of Ouka Leele and gives us the opportunity to see how this multifaceted Spanish National Photography Award winner and emblem of the Madrid Movida works and feels.