Spanish films at 31st Filmfest DC
The Annual Washington DC International Film Festival returns for its 31st year of international cinema and cultural discovery.
This year, the festival will bring 80 films from 45 countries to show across 11 days for one exciting festival. The films span across a variety of categories, including World View (international), The Lighter Side (comedy), Trust No One (thrillers), Rhythms On & Off Screen (music and dance), Justice Matters (social justice), Shorts (international and women-produced) and a new feature: Division and Debate.
---
Spanish films at Filmfest DC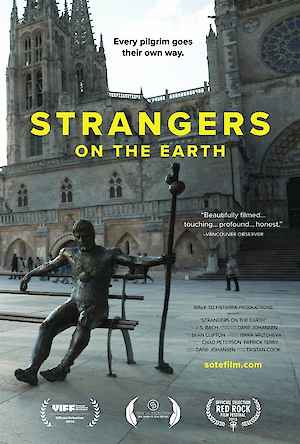 On Friday, April 21 at 6:30 pm
On Sunday, April 23 at 3:00 pm
On Wednesday, April 26 at 8:30 pm
At Landmark's E Street Cinema, 555 11th Street, NW Washington, DC 20004.
Directed by Tristan Cook, USA, Spain, 2016, 96 minutes. In English, Spanish, German with English subtitles. View trailer.
One of Europe's most popular pilgrimages, the Camino de Santiago attracts wayfarers of all stripes to walk its ancient paths in search of meaning. One such pilgrim is Dane Johansen, an American cellist who in 2014 ventured to walk the Camino, a nearly 600-mile journey, with his instrument on his back, performing music for his fellow pilgrims along the way. Using a combination of interviews with these travelers –who come from all over the world to walk the hallowed paths –and intimate scenes from the road, the documentary explores thorny philosophical matters and muses on the psychological dividends of the 30-day hike.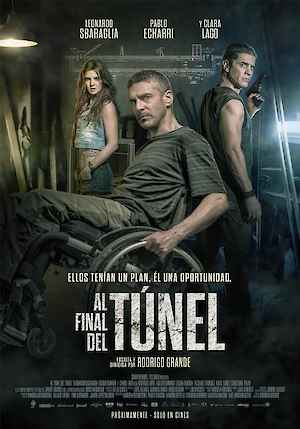 On Saturday, April 22 at 6:30 pm
On Thursday, April 27 at 8:45 pm
At AMC Mazza Gallerie, 5300 Wisconsin Avenue, NW Washington, DC 20015.
Directed by Rodrigo Grande, Argentina, Spain, 2016, 120 minutes. In Spanish with English subtitles. Co-presented with the Embassy of Argentina. View trailer.
Alone in a sprawling, ramshackle house and confined to a wheelchair, Joaquín (Leonardo Sbaraglia) passes his days in the dank basement, chain-smoking and puttering with old computers that seem as useless as he appears. When a vibrant young woman, Berta (Clara Lago), and her mute daughter, Betty (Uma Salduende), arrive in response to an ad for a renter, Joaquín's old routine is upset and the new one grows increasingly upsetting. While the dilapidated house turns almost sunny with Berta's attention, events turn darker. Hearing noises through the wall, Joaquín discovers a low-tech crime in progress, with criminals digging a tunnel to a nearby bank.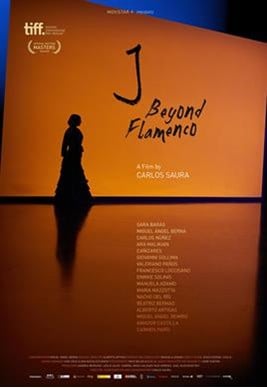 On Wednesday, April 26 at 6:30 pm
On Saturday, April 29 at 7:15 pm
At AMC Mazza Gallerie, 5300 Wisconsin Avenue, NW Washington, DC 20015.
Directed by Carlos Saura, Spain, 2016, 87 minutes. In Spanish with English subtitles. View trailer.
In his latest film, prolific filmmaker Carlos Saura captures the vivacity and charisma of the traditional Spanish jota, a waltz-like castanet dance. J: Beyond Flamenco begins with a dance class showing young performers, from diverse walks of contemporary Spanish life, kicking and jumping with highly coordinated agility. Saura then guides us through the many variations of the jota, placing dancers, musicians, and singers amid simply constructed sets and screens. Highlights include an elderly couple who move with energy and grace, introductions to modern versions of the jota, and a town fair. The fair is an annual tradition in every Spanish village; here, young and old gather to dance, and we are witness to the jota as a living and breathing tradition. Saura's cinematic efforts are both an expression of cultural beauty as well as an act of cultural preservation.