Spanish Cinema Now
The first edition of Spanish Cinema Now comes to D.C. bringing a selection of the best recent Spanish films
AFI Silver Theatre and SPAIN arts & culture are proud to co-present Spanish Cinema Now, an annual festival of outstanding new films that reflect the breadth of styles and talents at work in Spain today. Some of the featured directors are established auteurs, while others have recently emerged on the international festival scene, earning top prizes and critical acclaim.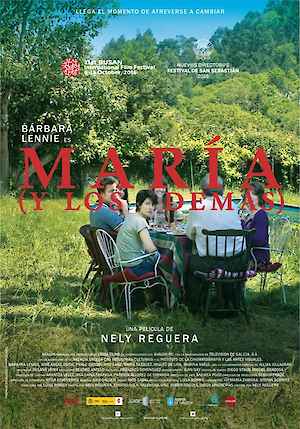 A struggling writer afraid to let anyone read her first novel, María is at a crossroads. Her father, with whom she still lives, is engaged to his nurse after a recent stint in the hospital. Her brothers have successful careers and are in long-term relationships. After 20 years of caring for her father and siblings following the death of her mother when she was 15, María must look inward and re-evaluate her own life.
In her debut feature, director / writer Nely Reguera captures the experience of letting go with a stunning performance by Bárbara Lennie, while exploring the nuances of complicated relationships with dark humor and emotional depth.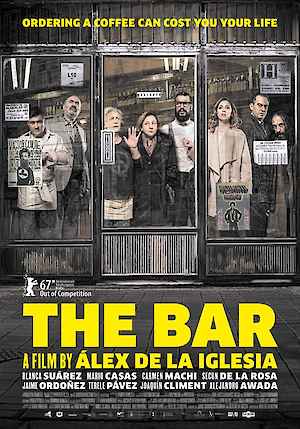 Spanish genre master Álex de la Iglesia, took inspiration from John Carpenter's Assault on Precinct 13 and Luis Buñuel's The Exterminating Angel to create his latest dark comedy –a high-concept thriller about a group of strangers trapped in a Madrid bar and forced to face some queasy truths. After a customer leaves the bar and is shot by an unseen gunman, the group left inside is stunned. When one brave soul ventures out to help the downed man, he promptly receives a bullet himself. The remaining patrons are glued to the spot, trying to determine why they're being targeted, and slowly eyeing one another for answers. As confusion and mystery unfold, one idea takes hold: What if the danger is inside? And what if the shots are to keep them from exiting the bar and endangering those outside?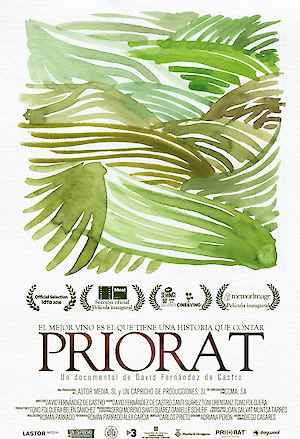 The viticultural roots of Priorat, Catalonia, run centuries deep, but by the late 1970s, wine production in the area was on the brink of extinction. The region's young people were fleeing to find work, and the region's four remaining wineries were reduced to producing cheap table wine. In the early 1980s, however, a handful of pioneers came to the area with high hopes of reviving the fading industry. At first dismissed as idealistic hippies, the budding winemakers persisted, refusing to let tradition die. Now known as "The Magnificent Five," these tenacious grape growers succeeded in turning Priorat into the most vibrant wine-producing region in Spain, boasting 150 wineries producing wines that are served in upscale restaurants across the globe.
In this in-depth look at an incredible tale of regional revival, wine producers, critics and oenophiles tell the exceptional story of Priorat wine.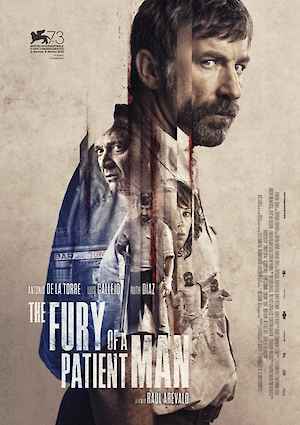 Actor Raúl Arévalo's directorial debut is a modern-day revenge Western that garnered four Goya Awards and took the Spanish box office by storm. In Madrid, in August 2007, a small-time crook Curro is arrested as the getaway driver in a jewelry store hold-up that left a sales clerk dead. Fast-forward eight years, and Curro is preparing to leave jail, ready to pick up life with his girlfriend Ana and their young son. In the meantime, however, Ana has befriended the unassuming and mysterious José, a solitary, reserved man who frequents the local bar in which she and her brother work.
As Arévalo slowly reveals José's connections to Curro and his criminal past, a twisted tale of revenge plays out against the hot, dusty Castilian landscape.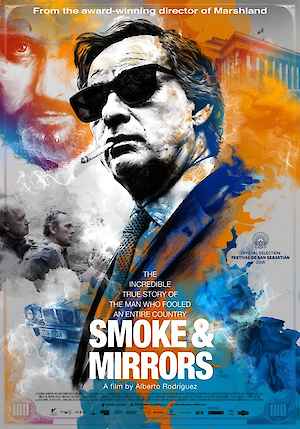 This smart spy thriller from acclaimed director Alberto Rodríguez tells the mind-boggling true story of Francisco Paesa, an ex-secret agent framed by the Spanish government and forced to leave his homeland following an operation against the Basque terrorist group ETA. Rodríguez picks up the story as Paesa, finally back in Spain, receives a visit from Luis Roldan, a powerful former commissioner of police. When Roldan offers Paesa a sizable sum to help safeguard money he embezzled while in office, the ex-spy seizes the opportunity to execute an intricate revenge plan that rocks the nation.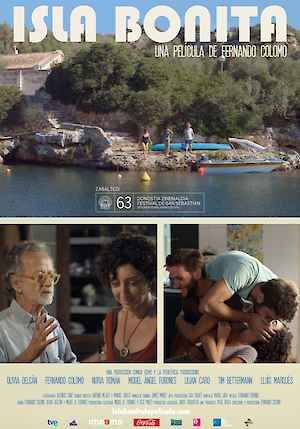 When aging filmmaker Fer (director Fernando Colomo) arrives in picturesque Menorca looking for work, he shacks up with an artist named Nuria and her daughter Olivia under the guise of making a documentary with the help of his old pal Miguel Ángel. Veteran Spanish director Colomo finds himself in front of the camera for the first time in his career in this hilarious slice of life comedy that harkens back to early Woody Allen.
This small experiment of a film features a cast made up almost entirely of non-actors playing variations on themselves and improvising dialogue that captures the laid-back vibe of the island life. With a story that intertwines the lives of all of its disparate characters, the film manages to explore conceptions of modern romance across all generations.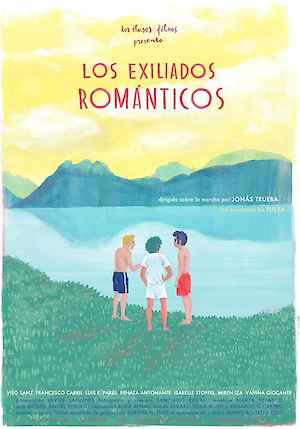 Director / writer Jonás Trueba's hyper-literate hipster sensibility finds room to play in this summertime road movie full of philosophical musings and casual romance.
A group of friends hit the road traveling from Spain to Paris in their vintage burnt-orange VW Vanagon. In the waning days of their youth, the thirtysomethings set out to capture that ephemeral sense of vitality and idyllic passion that they all once possessed, and with nothing specific in mind, they wander off and stumble across little adventures and quiet epiphanies. Featuring an original soundtrack by Miren Iza (of the band Tulsa) and shot on a Panasonic Lumix DMC-GH3 (a camera primarily used for still photography) over the course of 14 days, this ultra low-budget film is a testament to the humorous and thoughtful collective artistic vision of the current indie filmmaking scene in Spain.
Join us for the Q&A with Nely Reguera, director of Maria (and Everybody Else), on Friday, June 2 at 7:30 pm; and David Fernández de Castro, director of Dreaming of Wine, on Saturday, June 3 at 3:30 pm.