Spanish Cinema Now+ 2023
The 2023 edition of "Spanish Cinema Now +" features a selection of three new films that showcase the rich diversity of today's Spanish cinema.
This year's edition of Spanish Cinema Now + presents a selection of three outstanding new films that reflect the breadth of styles and talents at work in Spain today, including both established auteurs and emerging filmmakers from the international festival scene. This series is the lead-up to the Spanish Cinema Now festival, coming up in June.
Alcarràs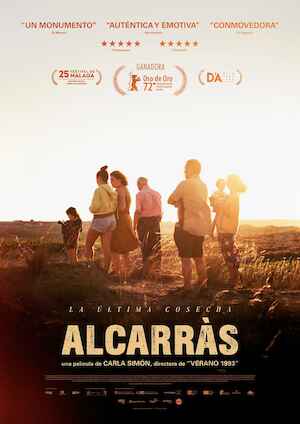 On Wednesday, February 15 at 6:30 pm. Free, RSVP required.
Directed by Carla Simón, 2022, Spain / Italy, 120 minutes.
In Catalan and Spanish with English subtitles. Watch trailer.
The life of a peach-growing family in a small town in Catalonia changes when the owner of their large estate dies and his heir for life decides to sell the land, suddenly threatening their livelihood.
The beasts (As bestas)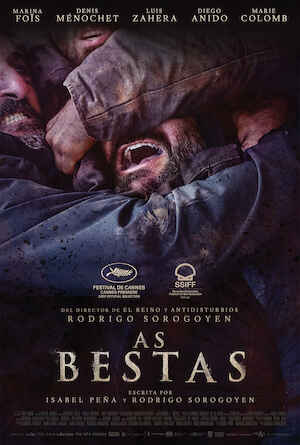 On Thursday, March 30 at 6:30 pm. Free, RSVP required.
Directed by Rodrigo Sorogoyen, Spain/France, 2022, 137 minutes.
Original title: As bestas. In Spanish, French, Galician with English subtitles. Watch trailer.
In a remote village nestled deep in the lush, mountainous forestland of Galicia, French couple Antoine and Olga live a peaceful life, farming sustainably and rehabilitating old houses. The locals have tolerated the outsiders to a degree, but simmering tensions begin to boil over when Antoine becomes embroiled in local politics. As animosity intensifies, Antoine stands his ground, and the village conflict escalates beyond a point of no return.
Piggy (Cerdita)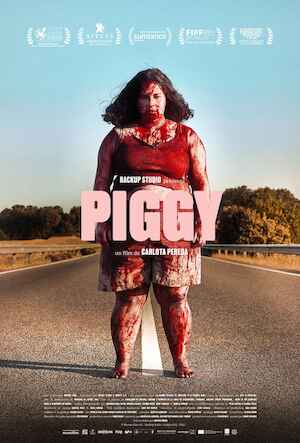 On Wednesday, May 10 at 6:30 pm. Free, RSVP required.
Directed by Carlota Pereda, Spain/France, 2022, 100 minutes.
Original title: Cerdita. In Spanish with English subtitles. Watch trailer.
Not everyone loves summertime. For Sara, it just means dealing with a constant barrage of mockery, judgment, and abuse from the other girls in her village. But today is different. A mysterious unknown man arrives in the village and kidnaps her tormentors. Someone has finally stood up for her. Sara sees it all: the blood, the mud, the knife, and the van in which he has taken them. And the unknown man has seen her. A wordless pact that neither will betray. She's an accomplice now. A series of crimes rock the village, and an investigation soon begins. The civil guard has endless questions, the villagers are suspicious and point fingers, and the elderly neighbors gossip. The heat is stifling, the pressure suffocating and her guilt torments her. What if she is found out? What's happened to the girls? What if the unknown man returns?