The book "Spanish Art in America" is a detailed monograph that reveals the magnificent Spanish artistic heritage that is preserved in the museums of the United States.
The United States of America is probably the country where Spanish art has been most valued outside of Spain. This affirmation is based on the unequaled number of Spanish works acquired in recent U.S. history, on their high quality and on their wide distribution by major museums.
This fascination with Spanish art is reflected in the specialization of some of these institutions and in the way in which these works conform the most important nucleus of some collections.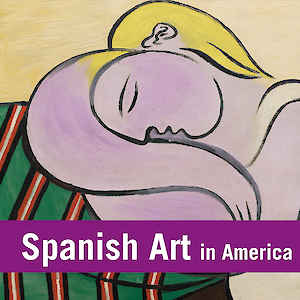 Edition coordinated by Mark Roglán.
Spanish and English editions, 264 pages, 250 color illustrations.
Ediciones El Viso, Madrid, 2016. ISBN: 978-84-946034-4-0.
This monograph reveals the magnificent Spanish artistic heritage preserved in museums in the United States and its enormous quality and richness, from the Middle Ages to contemporary art. With essays by curators of American museums and specialists in Spanish art, this volume evaluates the importance of works of art from Spain in different museum institutions, and tells the history of their collecting in the United States of America.