Screening of The New Rijksmuseum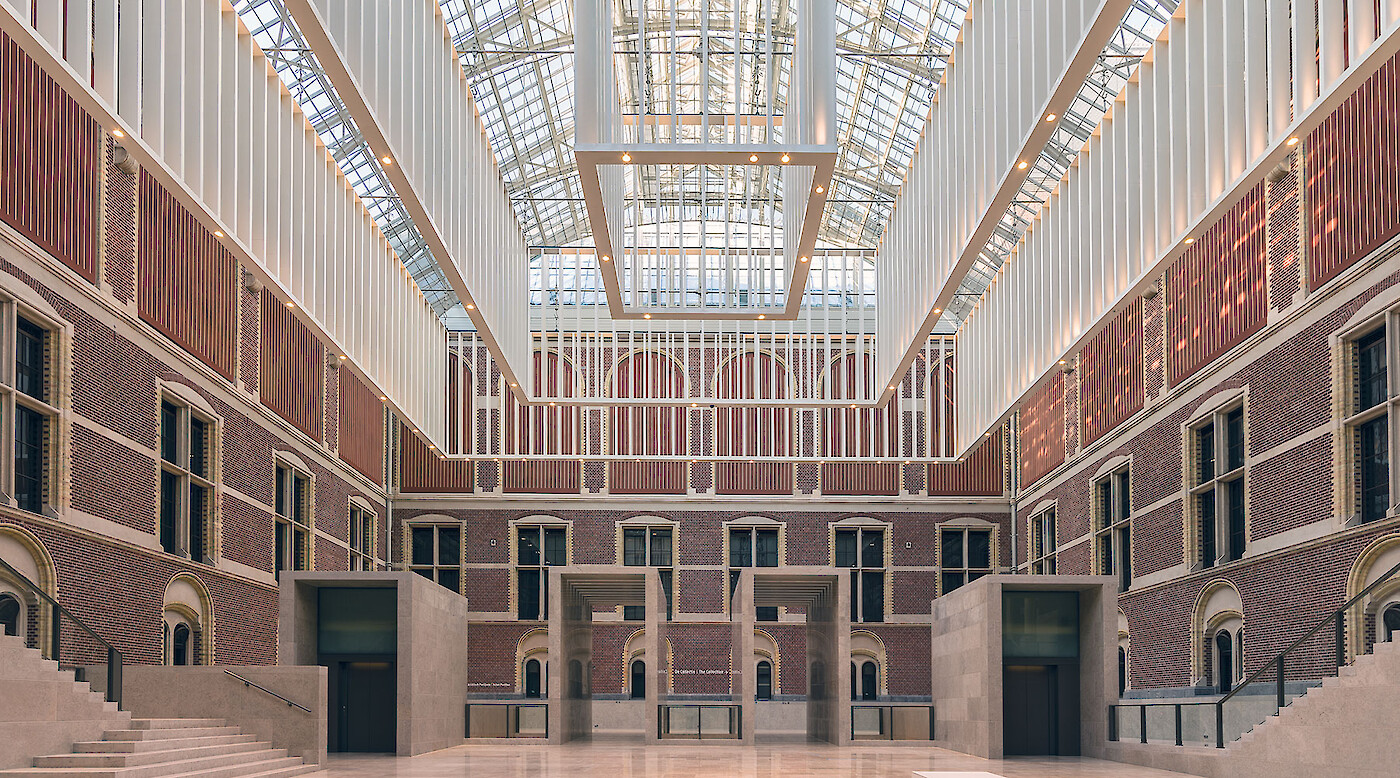 SPAIN arts & culture, in collaboration with the Embassy of the Netherlands, presents the documentary "The New Rijksmuseum" about the ambitious renovation of the Dutch National Art & History museum by Cruz y Ortiz Arquitectos.
This event is presented as part of the public programs of the exhibits EXPORT: Spanish Architecture Abroad and ALTERNATIVAS/ALTERNATIVES: The Thirteenth Spanish Biennial of Architecture and Urbanism, on show from April 6 through June 4 at the Former Residence of the Ambassadors of Spain in Washington, D.C.
The New Rijksmuseum
On Wednesday, May 24 at 6:30 pm.
Directed by Oeke Hoogendijk, Netherlands, 2013, 120 minutes.
In various languages with English subtitles. View trailer.
In 2003 an optimistic start was made on the renovation of the Rijksmuseum in Amsterdam. The Netherlands' major tourist attraction would re-open its doors in fresh splendor in 2008. But alas, right from the start the grand project was opposed by unyielding counter-forces, and Rembrandt's palace changed into an apparently permanent building site. Oeke Hoogendijk filmed behind the closed doors of the museum for ten years, showing the efforts during the years of demolition, restoration, and political and financial debate.