Objects of Desire: The Films of Luis Buñuel
This retrospective includes more than 20 of Buñuel's most accomplished films, both canonical screen classics and underappreciated rarities.
Robinson Crusoe (aka The Adventures of Robinson Crusoe)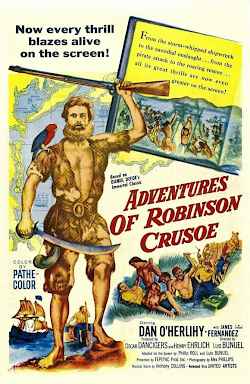 Buñuel's first English-language film brings Daniel Defoe's classic novel to the screen, and earned Irish-born actor Dan O'Herlihy a Best Actor Oscar nomination for his portrayal of the eponymous castaway. A surprisingly accessible film by Buñuelian standards, the film nevertheless finds the heart of darkness within Defoe's chronicle of an English sailor shipwrecked on a slaving expedition between Brazil and western Africa.
Los Olvidados (The Young and The Damned)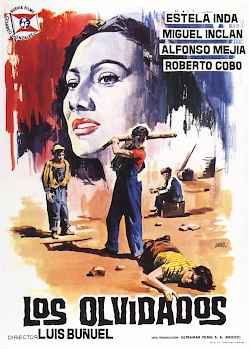 The masterpiece from Buñuel's Mexican years, Los Olvidados was initially savaged by Mexican critics who faulted the film for its unapologetic depiction of savagery among Mexico City's disenfranchised youth and other unchecked social ills. Championed by poet Octavio Paz, then Mexico's cultural ambassador to France, the film was selected for the 1951 Cannes Film Festival where Buñuel won Best Director, reintroducing him to the world stage and reigniting his stalled film career. A unique blend of Italian-style neorealism, with its real locations and non-professional cast, and Buñuel's trademark surrealism, most spectacularly in a slow-motion Freudian nightmare that is one of the director's most iconic scenes.
Susana (Susana, Demonio y Carne or The Devil and The Flesh)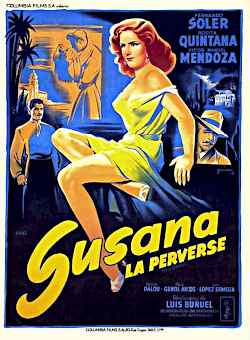 Long an inmate in a reformatory for wayward girls, the sultry Susana (Rosita Quintana) prays to God for her freedom, and miraculously, he obliges on a rainy, windswept night. Finding refuge in the ranch home of kindly Don Guadalupe (Fernando Soler), the bewitching Susana proceeds to wreck the household from within, sowing discord among the Don, his wife and their son with her sexual predations and cunning lies. In its confluence of sexuality and destruction, the film is a precursor to Buñuel's later and better-known films Belle de Jour and Tristana, not to mention Pasolini's Teorema.
Fever Rises in El Pao (La Fièvre monte à El Pao)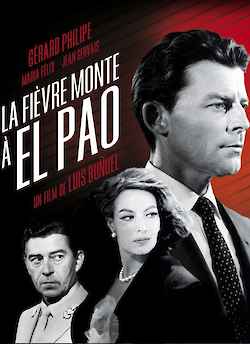 In a Latin America dictatorship, Governor Mariano Vargas is assassinated. His executive secretary, the idealistic Ramon Vasquez, who is in love with the widow Inés Rojas, is assigned director of security and in charge of the prison. When the new governor Alejandro Gual Miguel arrives in the island, he tries to eliminate his romantic rival as a revolution is brewing up in the country. But Inés knows the political games and manipulations. Fever Rises in El Pao is one of Luis Bunuel's most critical political work.
Un chien Andalou (Un Perro Andaluz)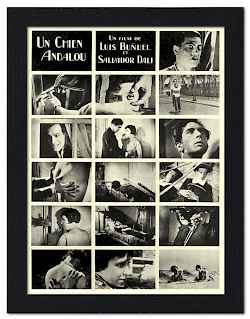 Luis Buñuel once said that Un chien Andalou was "the result of a conscious psychic automatism," though later he admitted to appropriating images from his own dreams and those of co-creator Salvador Dalí. In any case, when the celebrated short opened in Paris in 1929 it was embraced by the European avant-garde, and ultimately became one of the most memorably enigmatic works in the history of cinema, mixing terror and sexuality with melodrama and anti-bourgeois brashness. Renowned Spanish instrumentalist Remate performs his original musical composition for Un chien Andalou.
L'Âge d'or (La Edad de Oro)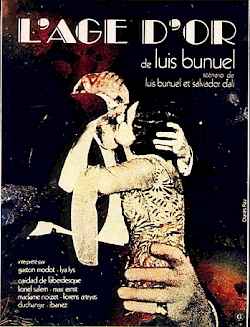 In L'Âge d'or, a man and a woman meet at a soirée and try to make love but are repeatedly foiled in their attempts. Buñuel's first feature and first sound film (the screenplay was co-scripted by Salvador Dalí) defined the course of his future filmmaking career. Many of the filmmaker's favorite motifs are present –the glaring attacks on conventional manners, the rebellious pranks, the outlandish images and assaults on the clergy, and the celebration of amour fou.
Diary of a Chambermaid (Le journal d'une femme de chambre)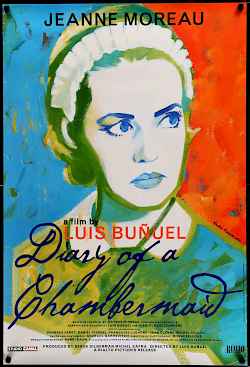 In Buñuel's unrelenting examination of the bourgeoisie, Parisian femme-de-chambre Jeanne Moreau's new provincial ménage includes a foot fetishist paterfamilias, Michel Piccoli's endlessly frustrated son-in-law, a frigid daughter and Georges Géret's fascist roughneck groom –who really enjoys slaughtering those geese. A remake of Jean Renoir's 1946 film, also adapted from the 1900 Octave Mirbeau novel, but now with a focus on fascism in 1939 France.
Simon of the Desert (Simón del Desierto)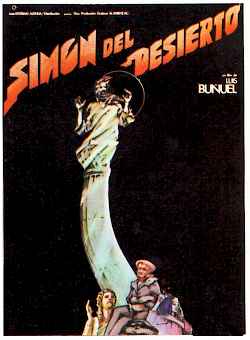 The 5th century saint Simeon Stylites reputedly lived for 37 years perched atop a pillar in the Syrian desert in order to be rid of earthly distractions and closer to God. In Buñuel's wicked retelling, Saint Simon (Claudio Brook) has been on his perch for six years, six months and six days, his prayerful contemplation regularly interrupted by his local followers and pilgrims seeking his blessing. But on this fateful day a new visitor arrives: the Devil, in voluptuous female form (Silvia Pinal), hell-bent on distracting Simon from his ascetic ways.
Nazarín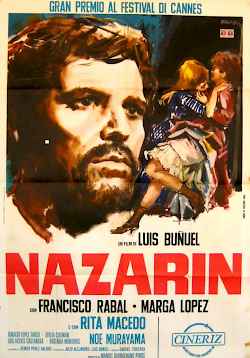 Padre Nazario (Francisco Rabal) wishes to live a life of modesty and quiet devotion in pre-Revolutionary Mexico, ministering to the poor and living ascetically. But he attracts first one disciple, his mentally unstable neighbor Beatriz (Marga López), and then another, hot-headed prostitute Andara (Rita Macedo.) Events conspire to drive the three out of their hometown and into itinerant beggaring­, with Nazario gaining a mistaken reputation for miracle working, and trouble following everywhere they go.