Night In The Garden Of Spain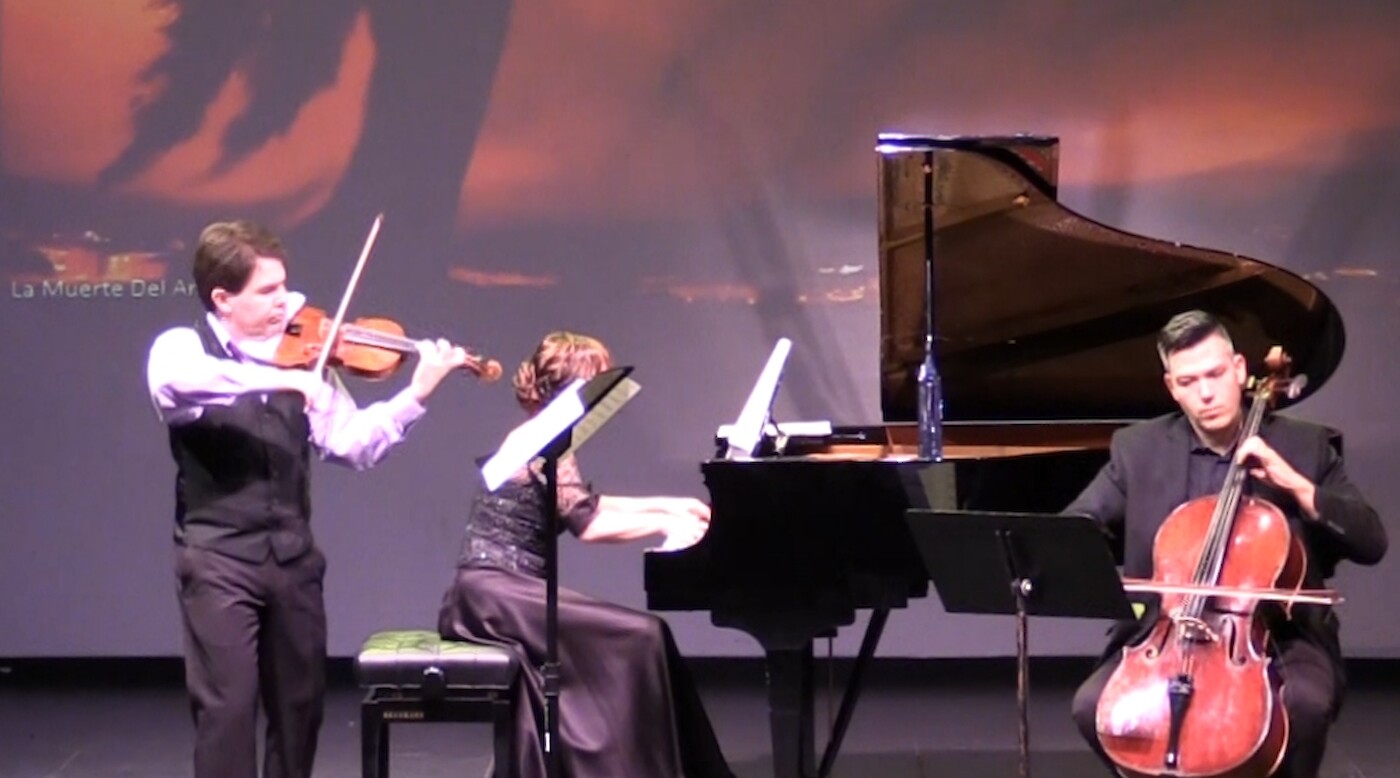 The National Chamber Ensemble opens its eleventh season with "Night in the Garden of Spain," a repertoire of classical Spanish masterpieces by Granados, Turina, de Falla and Albeniz.
The evening's program includes Enrique Granados' Piano Trio Op. 50, as well as two piano pieces from his Goyescas, Op. 11 (subtitled Los majos enamorados, or The Gallants in Love). Piano Trio Op. 50 was written during a time when Granados was establishing himself as a composer and pianist, and performing as part of a trio with the cellist Pablo Casals.
The music of Casals is featured with a rendition of Song of the Birds, a Catalonian folk song which Casals performed at the end of each concert beginning in 1950 to protest what he felt was continued oppression in Spain by General Francisco Franco.
Manuel de Falla's Suite Populaire Espagnole began as a set of Spanish songs for voice and piano. They proved immediately and enduringly popular, prompting arrangements for a variety of instruments, including one (by prodigy Paul Kochański) for violin and piano. Featuring elements of Spanish flair and folk music, the piece is a perfect musical backdrop for the premiere choreography of Lucy Bowen McCauley, commissioned expressly for this composition and performed by Bowen McCauley Dance.
Night in the Garden of Spain also features Asturias, by composer and piano virtuoso Isaac Albéniz, and Piano Quartet in A Minor, Op. 67 by Joaquin Turína. Albéniz became one of the most influential figures in Spanish music history with his native folk music and nod to Flamenco stylings. Turína's professional and personal friendships with de Falla and Albéniz led him to compose in a more consciously Spanish style.
The artists performing include Sean Neidlinger (cello), Carlos César Rodrígez (piano), Leo Sushansky (violin), and Uri Wassertzug (viola).
National Chamber Ensemble's internationally acclaimed musicians have redefined the meaning of chamber music by incorporating tango, jazz, klezmer, opera, ballet, modern dance, and multimedia into programs with traditional classical masterpieces. The Ensemble has also hosted premiere works by top contemporary classical composers such as Lowell Liebermann, Gary William Friedman, Dick Hyman, and Alexander Goldstein.