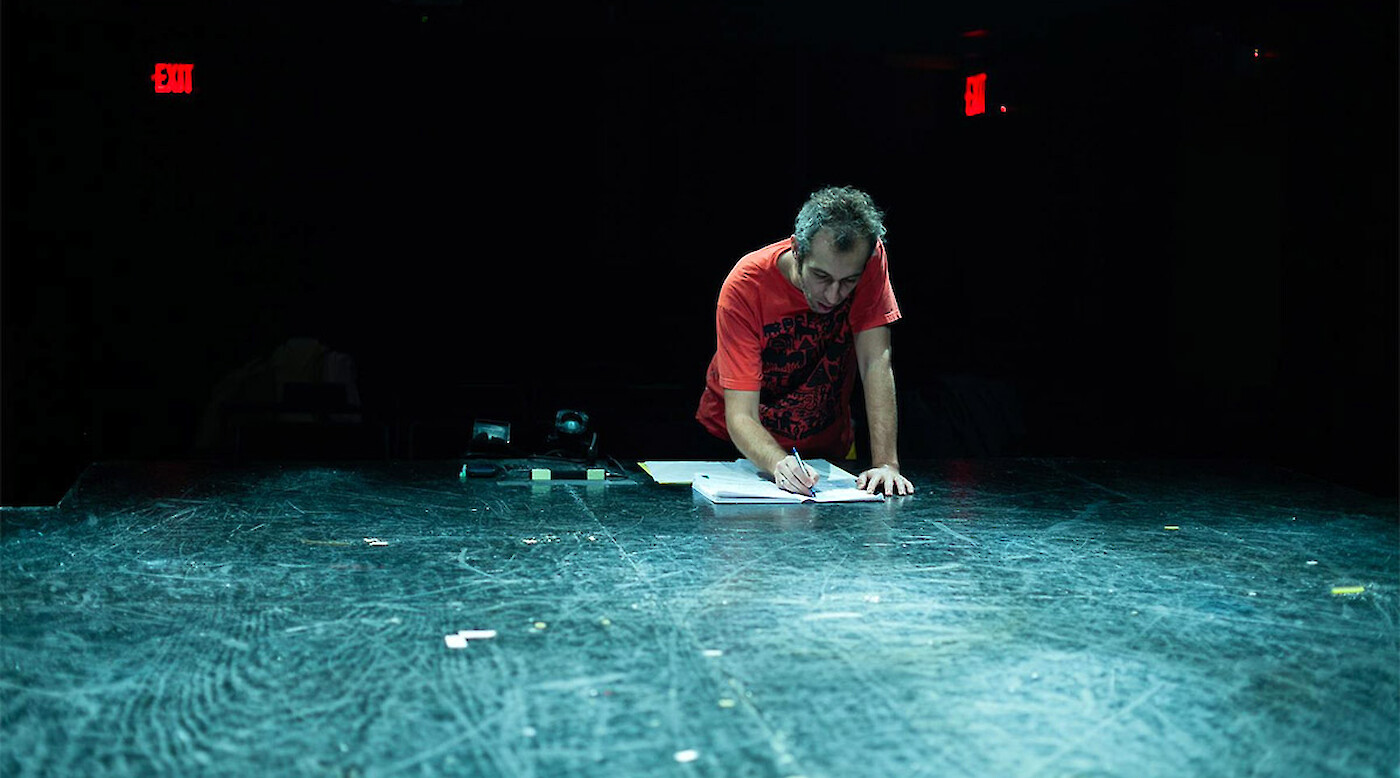 Staged readings of the works of young Spanish playwrights recently translated into English by Washington, D.C. theater companies.
Spanish playwrights Cristina Colmena, Emilio Williams and Mar Gómez Glez will work with directors from three of Washington, D.C.'s most innovative and edgy theater companies to produce staged readings of their brilliant new plays.
Set against the backdrop of the historic former residence of the Ambassadors of Spain, the funny and biting plays will come alive in a non-traditional setting. This event encourages international collaboration through creative partnerships among artists —Spain's brightest young playwrights, outstanding DC actors, and innovative directors Joshua Morgan (Artistic Director, No Rules Theatre Company), Colin Hovde (Artistic Director, Theater Alliance), and Jacob Janssen (Assistant Director, Red Speedo, Studio Theatre)— while giving our mutual audiences a cross-cultural experience and a taste of some of the best contemporary playwriting coming out of Spain.
About the playwrights
Mar Gómez Glez is a Spanish playwright and novelist. Her work has received global recognition including the 2011 Calderón de la Barca Theater Award, the 2008 Arte Joven Latina Award and the 2007 Beckett Theater Award. Author of the novel Cambio de sentido (2010), the children's book Acebedario (2006) and numerous other plays and short-stories. Her plays have performed in Spain and US, Off-Broadway, (Wearing Lorca's Bowtie, The Duke Theater, 2011), and Off-off-Broadway (39 Defaults, TeatroStageFest, Casa mezcal, LaMama Experimental Theater Club, 2012-2014). She holds a Ph.D. with honors by New York University.
Cristina Colmena, writer and playwright, has lived in New York since 2010. She has published a book of short stories, La amabilidad de los extraños (The Kindness of Strangers), and several of her short stories have appeared in literary magazines. Her plays, Typing and Happily Ever After, were included in the New Plays from Spain series as part of the PEN World Voices Festival 2013. She holds Bachelor's degree in Audiovisual Communication and Journalism and has worked as a director and screenwriter for television. She holds an MFA in Creative Writing in Spanish from New York University, where she is currently pursuing a Ph.D. in Spanish and Portuguese Literature. She is also a contributor of articles and film reviews for various publications.
Emilio Williams' plays have been produced in Spain, France, Estonia, the United Kingdom and the United States. His most recent comedy Your problem with men was produced by Teatro Luna in Chicago, and has traveled to New York City and Edinburgh's Fringe Festival. In 2012,his one woman show Medea's got some issues received Best International Show at United Solo Festival, Off Broadway, New York City. In 2010, his dramedy Tables and Beds, an unromantic comedy was selected among 80 plays from 12 countries as the winner of the 4th Premio el Espectáculo Teatral. He currently lives in Chicago where he is the Artistic Director of The Chicago Theater Sweatshop.
Limited seats available. Get your free tickets. Doors open at 6:30 pm; plays start at 7:30 pm. Open discussion with playwrights Cristina Colmena, Mar Gómez Glez and Emilio Williams after the show.
Buy the New Plays From Spain book online.