Los Deseos en Amherst by Angélica Liddell
Author, director and performance artist Angélica Liddell offers a dramatic reading of "Los deseos en Amherst," her book of poems inspired by Emily Dickinson's work.
Los Deseos en Amherst (Desires in Amherst)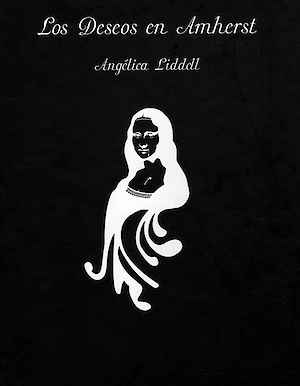 What poems would Angélica have written in a confinement situation like Emily's? This book of poems unravels an erotic mystique, precipitated during a state of emotional drowning in 2008 during which, under medication, between lethargy and hallucinations, a purgatory that constantly exiled Angélica to Emily Dickinson's inner fire. It seemed that Emily was sustaining her, and Emily's choice became Angélica's only wish, a lighthouse in the eternity of depression. She tried to express, with these poems, the lack of adaptation in an adult world, the terror she was feeling among adults, and the consequent aesthetic deviation towards the impossible breaking of the taboo.
About Angélica Liddell
Author, director and performance artist Angélica Liddell was born in Figueres, Spain, in 1966. In 1993, she founded Atra Bilis Teatro and has since created more than 20 productions. Her plays have been translated into various languages, and she has won several prizes, including the Silver Lion for Theatre at the Venice Biennale in 1993. As an avant-garde, radical and uncompromising artist, the hallmarks of her work are social criticism, heartrending expressionism, purity and the search for meaning through pain and subversion. In addition to theatrical texts, she also writes poetry and narrative, and creates performances. She received the 2012 Spanish National Award for Dramatic Literature for La casa de la fuerza.
The performance will be in Spanish with English supertitles.