Hinds at 9:30 Club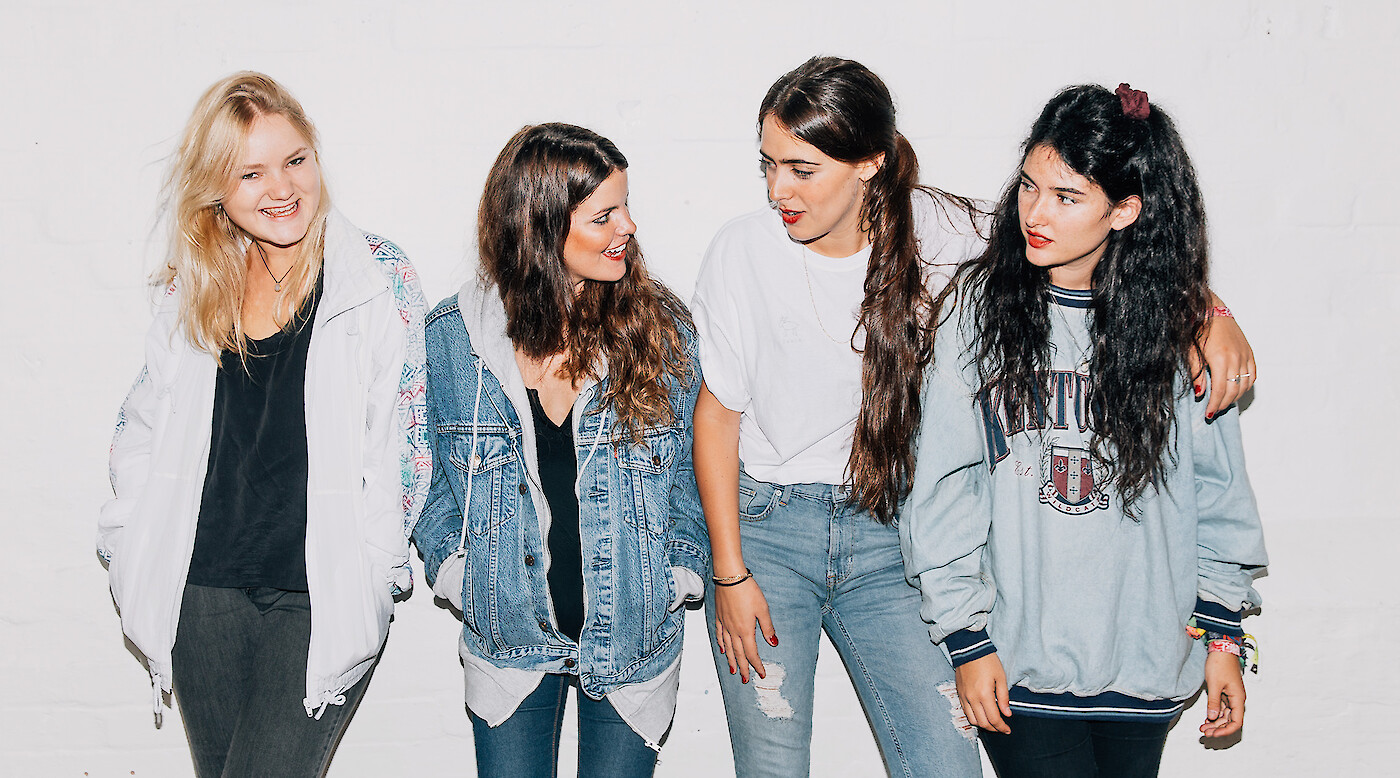 The all-female Madrid-based band Hinds is back in Washington, D.C.
Madrid-based garage rockers Hinds started as a duo of Carlotta Cosials and Ana García Perrote. Shortly before releasing their first single Demo in 2014 the duo became a four piece, with close friend, ex-guitar player and singer Ade Martín on bass and one of their first fans, Amber Grimbergen on drums.
During the rest of the year and throughout 2015 they embarked on their first world tour, playing everywhere from Thailand, Vietnam and Australia to the United States to the worldwide festival circuit, including SXSW (in which they played 16 concerts in just 4 days), Glastonbury and Burgerama. They have received very positive reviews in Pitchfork, Pigeons and Planes, Gorilla vs. Bear, Paste, SPIN, Entertainment Weekly and NME.
Their debut album, Leave Me Alone, debuted on Friday, January 8, 2016 via Mom + Pop Music.