The Former Residence of the Ambassadors of Spain hosts the U.S. Premiere of the Spanish series "Grand Hotel" before it airs on Link TV on January 29.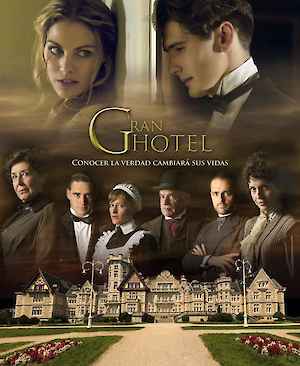 On Link TV: on Sundays at 6 pm, starting January 29, 2018.
Starring Yon Gonzalez, Amaia Salamanca, Adriana Ozores and Concha Velasco.
Dubbed the Spanish Downton Abbey by critics, this period series takes place in 1905 and draws viewers into a world of wealth, grandeur and shocking secrets. When the head chambermaid goes missing from the luxurious Grand Hotel, her brother arrives to learn the truth about her mysterious disappearance. His search leads him beyond the hotel's perfect exterior and through doors that were meant to be shut forever.
Featuring an all-star cast of notable Spanish actors that include Yon González, Amaia Salamanca and Adriana Ozores, the compelling and suspenseful Spanish story of a family-owned hotel is scene to love, blackmail, jealousies, crime, comedy, plots, counter-plots involving the owners, customers, detectives and its residential employees.