Flowers and Living Is Easy at Filmfest DC
Filmfest DC is back for its 29th year with an exciting new program of features, documentaries, and shorts representing the best in new cinema from around the globe.
As Washington's oldest and largest film festival, Filmfest DC wll showcase a diverse range of entertaining and thought-­‐provoking films from around the globe, representing a variety of voices and perspectives. This year, the festival will assemble an exceptional program of films including features, documentaries, comedies, shorts and award winners for Washington Residents and visitors.
Spain at Filmfest DC:
Living is Easy with Eyes Closed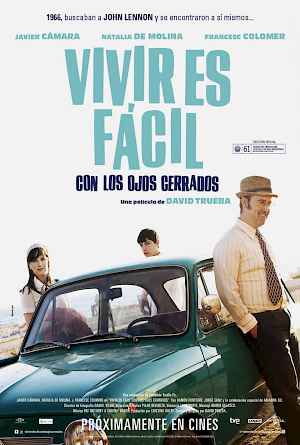 On Sunday, April 19 at 7:15 pm. Buy tickets.
At Landmark's E Street Cinema, 555 11th Street, NW Washington, DC 20004.
Original title: Vivir es fácil con los ojos cerrados.
Directed by David Trueba. Spain, 2013, 108 minutes. In Spanish with English subtitles.
With Javier Cámara, Natalia de Molina, Francesc Colomer.
Beatles fans will recognize the title from the lyrics in Strawberry Fields Forever, which John Lennon wrote while in southern Spain playing a minor character in Richard Lester's anti-war movie, How I Won the War. This event forms the backdrop of Trueba's charming road movie about Antonio, a Spanish schoolteacher who is also an avid Beatles fan.
Flowers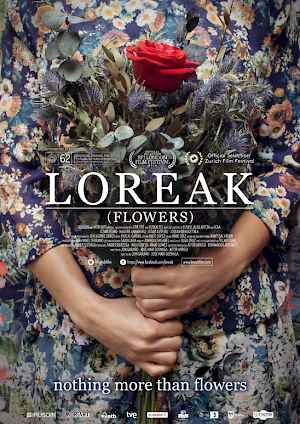 On Friday, April 17th at 8:45 pm. Buy tickets.
At AMC Mazza Gallerie, 5300 Wisconsin Avenue, NW Washington, DC 20015.
Original title: Loreak.
Directed by Jon Garaño and José Mari Goenaga. Spain, drama, 2014, 99 minutes.
Basque construction worker Beñat expresses his secret love for the unhappily married, childless Ane (Nagore Aramburu), the female administrator on his worksite, by sending her anonymous, immaculately composed flower bouquets once a week. When Beñat is unexpectedly killed in a car accident, the flowers stop and so does the only brightness in Ane's life – but when she uncovers the truth of her secret admirer, Ane begins to leave her own elaborate flower bouquets at the site of Beñat's death, once a week. This leads Beñat's unhappy widow, Lourdes, and his busybody mother, Tere (Itziar Aizpuru, star of For 80 Days), to learn there was more to their beloved Beñat than they thought they knew, and resolve to learn the truth from the unsuspecting Ane.