EYAS Dance Project: Contemporary Dance from Spain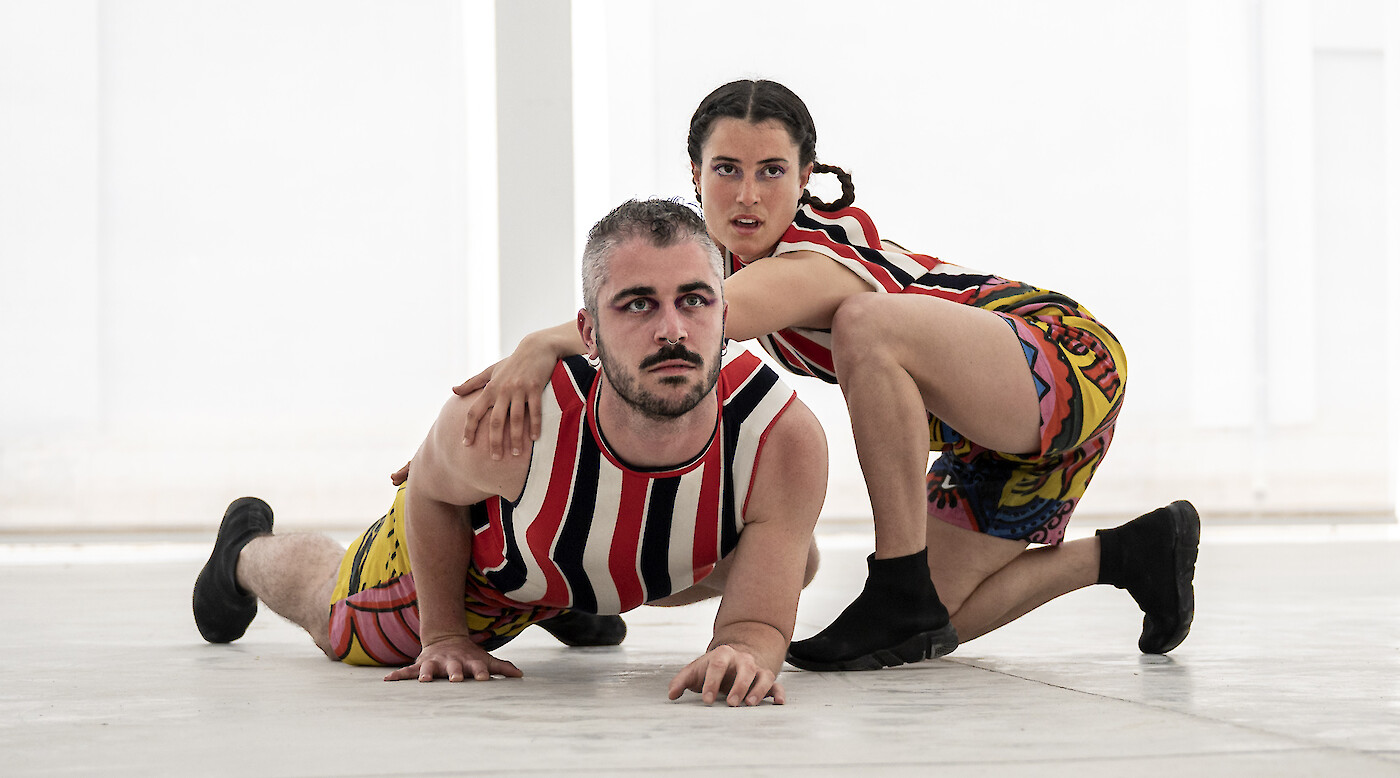 Spanish contemporary dance company EYAS Dance Project presents 2 works: "Júpiter+Jaguar" and a new commissioned work inspired by the Former Residence's garden project "Around Pollinators."
In this collaboration, the Cultural Office of the Embassy of Spain in Washington, D.C. commissioned a unique work inspired by the Around Pollinators garden installation. The company will also present the work Jupiter+Jaguar.
Júpiter + Jaguar is a synergy of ferocity, sensuality, and playfulness, a journey of freedom and expansion. According to EYAS Dance Project, the work aims to be "a powerful, pleasant, and epicurean experience, with a flowing dance, a virtuous body writing, full of color, incendiary and electrifying, full of nods to wild worlds, and irrigated with seduction."
Without a doubt, Jupiter + Jaguar is a spectacular work, impeccable and fresh in its presentation.

—Achtung Mag
About EYAS Dance Project
EYAS Dance Project is a contemporary dance company and cultural production studio that was founded in 2018 by co-directors, creators, and dancers Carlos González and Seth Buckley. With more than 25 performances in 2022 gaining critical acclaim and two nominations for Best Performer and Best Dance Piece at the 2022 Valencian Performing Arts Awards , the company has been mentioned in SusyQ magazine (August 2022 edition) as one of seven emerging talents with the greatest trajectory in Spain's contemporary dance sector.
Since its foundation, EYAS has presented works in Germany, Belgium, Italy, Poland, Taiwan, Sweden and Spain, in festivals such as Madrid en Danza, MASDANZA, Abril en Danza, Festival Dantza Hirian, Menorca en Danza, Festival Figueres es MOU, Fastical Abanea, Dansant a la Marina, Festival L'Esclat Danza, Tendance Festival (Latina, Italy), Festival Trayectos de Zaragoza, FIND Festival (Cagliari, Sardinia). The company has also received various awards from prestigious choreographic competitions such as the Internationales Solo Tanz Theater Festival in Stuttgart, MASDANZA, Certamen Coreográfico de Tetuán and the Certamen Coreográfico de Madrid.