European Union Embassies' Open House 2017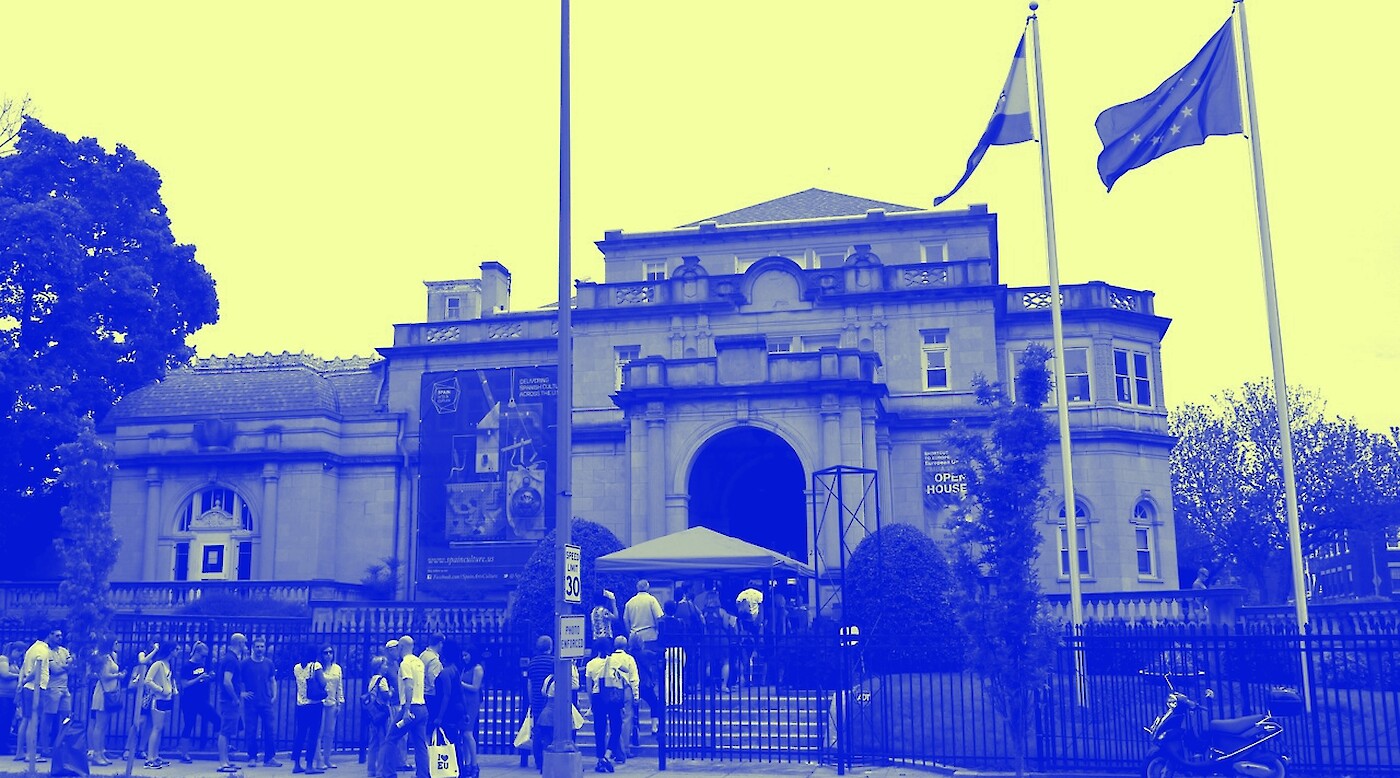 The Embassy of Spain welcomes you to its Cultural Center, The Former Residence of the Ambassadors of Spain, for a taste of the best Spain has to offer.
On Saturday, May 13th, 2017 the European Union Embassies and the EU Delegation to the United States will open their doors to the public for the annual EU Embassies' Open House: a day of family fun, food, culture and more. The event offers visitors a rare look inside the embassies and provides a unique opportunity for experiencing the cultural heritage and national traditions of the 28 member countries.
This year Spain's EU Open House will be held once again at the Former Residence of the Ambassadors of Spain. Indulge in Spain's world-class cuisine, experience vibrant cultural performances, learn about education and business opportunities, all while planning your next Spanish getaway.
The Open House will coincide with two special exhibits on contemporary Spanish architecture entitled EXPORT. Spanish Architecture Abroad and ALTERNATIVAS / ALTERNATIVES: The Thirteenth Spanish Biennial of Architecture and Urbanism (XIII BEAU). These two exhibits open on the occasion of AIA/DC Architecture Month in April and will include a Lecture + Film Series throughout the month of May featuring renowned Spanish architects and film screenings.