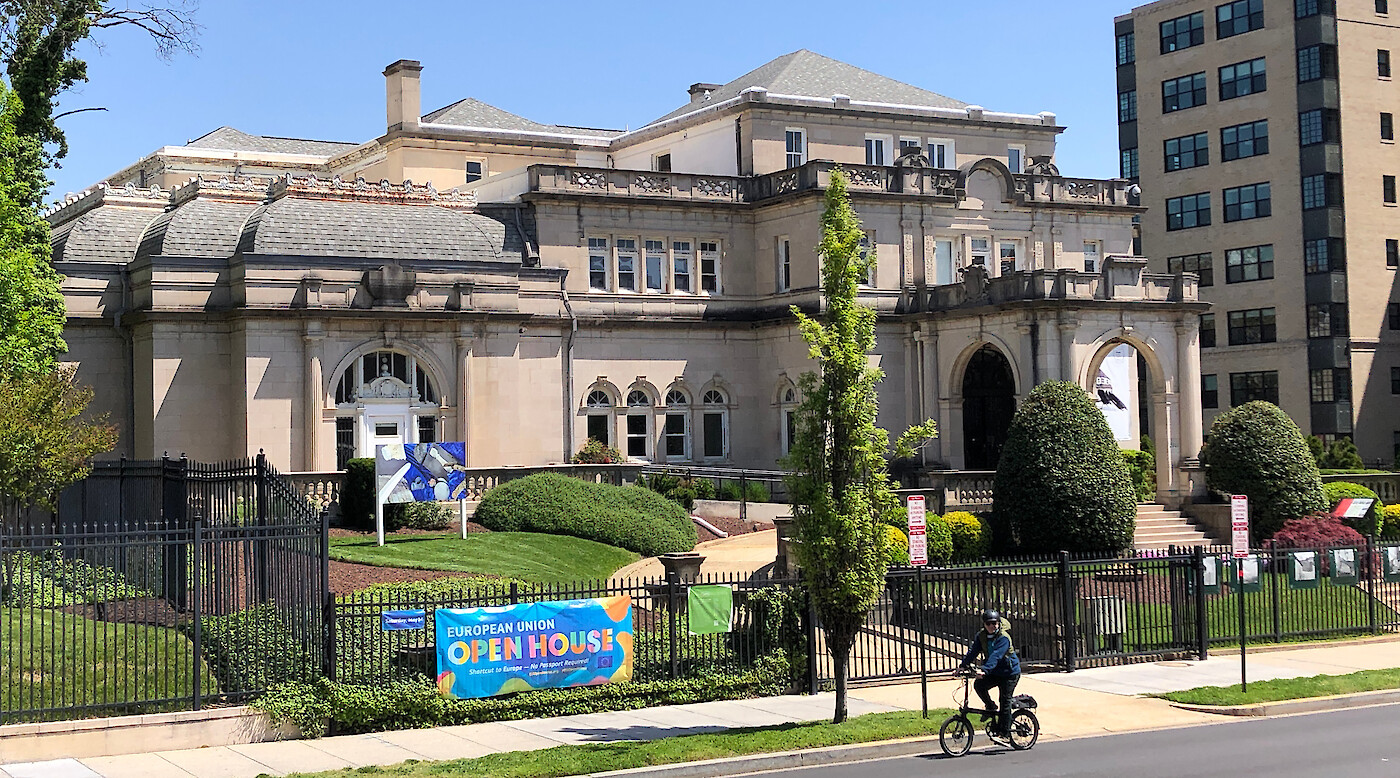 Experience Spain on the occasion of the EU Open House by enjoying dance performances, science experiments for kids, and a wide variety of Spanish cuisine, including paella, wine and beer, cold cuts, and a food truck.
Visit Spain without leaving D.C.! Come see us on Saturday, May 13, as part of the EU Open House. Together with our European partners in DC, we'll be showing off all that Spain and Europe have to offer at the Former Residence of the Ambassadors of Spain, for free and with no need to register.
Culture, food, and fun
Sample Spain with a plate of paella, a pintxo of tortilla española (Spanish omelette), a sip of a refreshing Spanish beer, or a taste of some delicious chorizo. Join us for Contemporary Dance performances throughout the day (11:30 am and 1:30 pm) courtesy of EYAS Dance Project, or plan your next trip with the Spanish Tourism Office.
An event for the whole family
We want people of all ages to enjoy and learn about everything Spain has to offer. From bracelets, face painting, and Spanish "passport" stamps to science experiments led by ECUSA, the Association of Spanish Scientists in the United States, your kids will have their very own place at our Open House.
---
Current exhibitions at the Former Residence of the Ambassadors of Spain
Get to know the Cultural Office of the Embassy of Spain while enjoying a day accompanied by Spanish food and drinks. The following exhibitions are on show at the Former Residence of the Ambassadors of Spain: