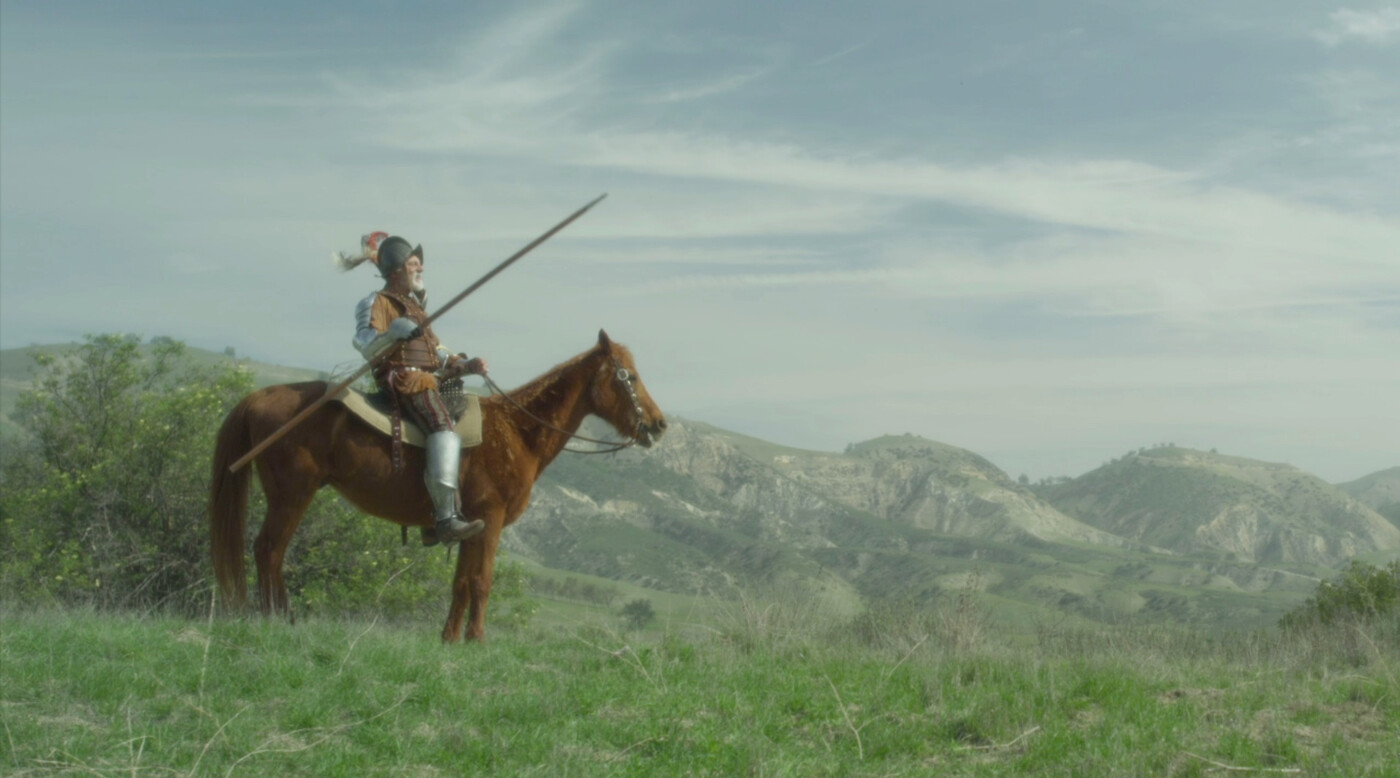 "Don Quijote de Cine" compiles five film adaptations of the classic Miguel de Cervantes novel commemorating the 400th anniversary of Cervantes' death.
Filmmakers around the world have been seduced by the incredible adventures of Don Quixote. Since the beginning of cinema, Don Quixote has been portrayed in a wide array of film adaptions that have sometimes been faithful to the storyline of the novel, and on other occasions have taken just some fragments of the imaginary world created by Miguel de Cervantes.
Don Quijote de Cine is a selection of five titles that shows the interest that the figure of Don Quixote has aroused in different countries, and includes traditional adaptations such as Rafael Gil's Don Quijote de la Mancha (Spain, 1948) or Grigori Kozintsev's Don Kikhot (Russia, 1957), as well as new adaptations such as Don Quixote: The ingenious Gentleman of La Mancha (USA, 2015) or Tang Ji Ke De (China, 2010).
Don Quixote: The ingenious Gentleman of La Mancha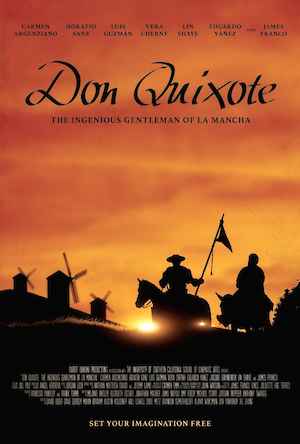 On Thursday, October 20 at 6:45 pm.
Free, RSVP required.
Directed by David Beier, Dave Dorsey, Mahin Ibrahim, Austin Koldoney, Will Lowell, Drue Metz, Brandon Somerhalder, Alana Waksman, Jon Yonkondoy and Xu Zhang, USA, 2015, 83 minutes. In English. View trailer.
Based on Miguel de Cervantes' epic 17th-century novel, filmmakers goal was to pay tribute to Miguel de Cervantes' original work, while creating a character-based, streamlined story that modern viewers could enjoy. A collaboration between University of Southern California's School of Cinematic Arts and James Franco's Rabbit Bandini Productions, the film was written by a team of 8 USC students and directed by a team of 10. It is the first feature film to be produced at USC. Filmed on location entirely in California, production lasted for 26 days. The 10 directors worked on a rotating basis, with cast members often working with two to three directors per day.
Tang Ji Ke De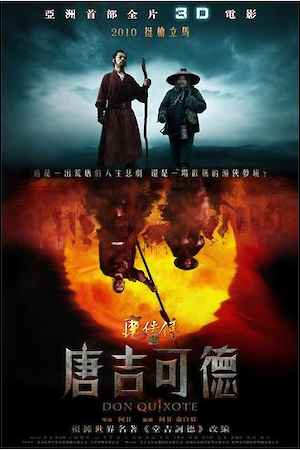 On Tuesday, October 25 at 6:45 pm.
Free, RSVP required.
Directed by A Gan, China, 2010, 110 minutes. In Chinese with English subtitles.
The story of Don Quijote was introduced to China at the beginning of the 20th century by two Chinese litterateurs Lin Shu and Chen Jialin. Based on the classic novel by Cervantes, director A Gan's Don Quixote adds elements of China to this famous story. Tang Ji Ke De brings us the absolutely delusional but extremely sweet character of Don Quixote and his faithful squire in a story of honour, adventure and love set in ancient China. Tang Ji Ke De was the first 3D movie filmed in Asia.
El caballero Don Quijote (Don Quixote, Knight Errant)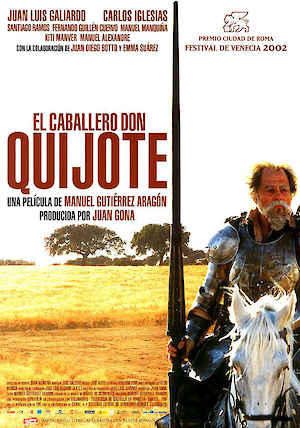 On Tuesday, November 29 at 6:45 pm.
Free, RSVP required.
Directed by Manuel Gutiérrez Aragón, Spain, 2002, 119 minutes. In Spanish with English subtitles.
The infamous man from La Mancha and his devoted squire embark on a new quest in this version of the second half of Cervantes's Don Quixote. Around the year 1615, Don Quixote (Juan Luis Galiardo) and Sancho Panza (Carlos Iglesias) enjoy the lives of celebrities. Now well into the twilight of his life, the eccentric nobleman gets the notion that a horde of angry Turks is about to launch a naval attack and Quixote decides it is once again time to suit up in the name of honor.
Don Kikhot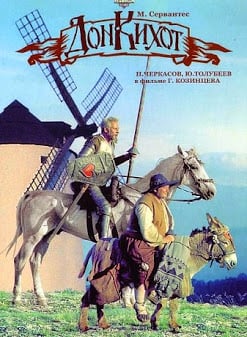 On Tuesday, December 6 at 6:45 pm. Free, RSVP required.
Directed by Grigori Kozintsev, Soviet Union, 1957, 105 minutes.
In Russian with English subtitles.
Don Quixote, made in 1957, is the first version of the novel in colour and CinemaScope. Shot on location in the Crimean region, with his version of Don Quixote Grigori Kozintsev anticipates the style of his renowned Shakespeare adaptations (Hamlet, King Lear). Kozintsev version is considered one of the greatest versions of Miguel de Cervantes' Don Quixote ever captured on film.
Don Quijote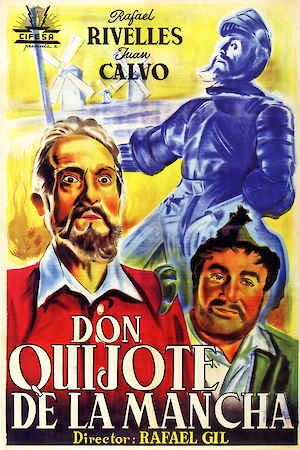 On Thursday, December 15 at 6:45 pm. Free, RSVP required.
Directed by Rafael Gil, Spain, 1947, 137 minutes.
In Spanish.
Don Quixote by Rafael Gil is the first sound film version in Spanish of the great classic novel by Miguel de Cervantes Saavedra, and it was the longest film version of the novel up to that time. Faithful to the storyline of the novel, the film follows the book in its dialogue and order of episodes, unlike other film versions that scrambled up the order of the adventures.