'Death of a Cyclist' ('Muerte de un ciclista')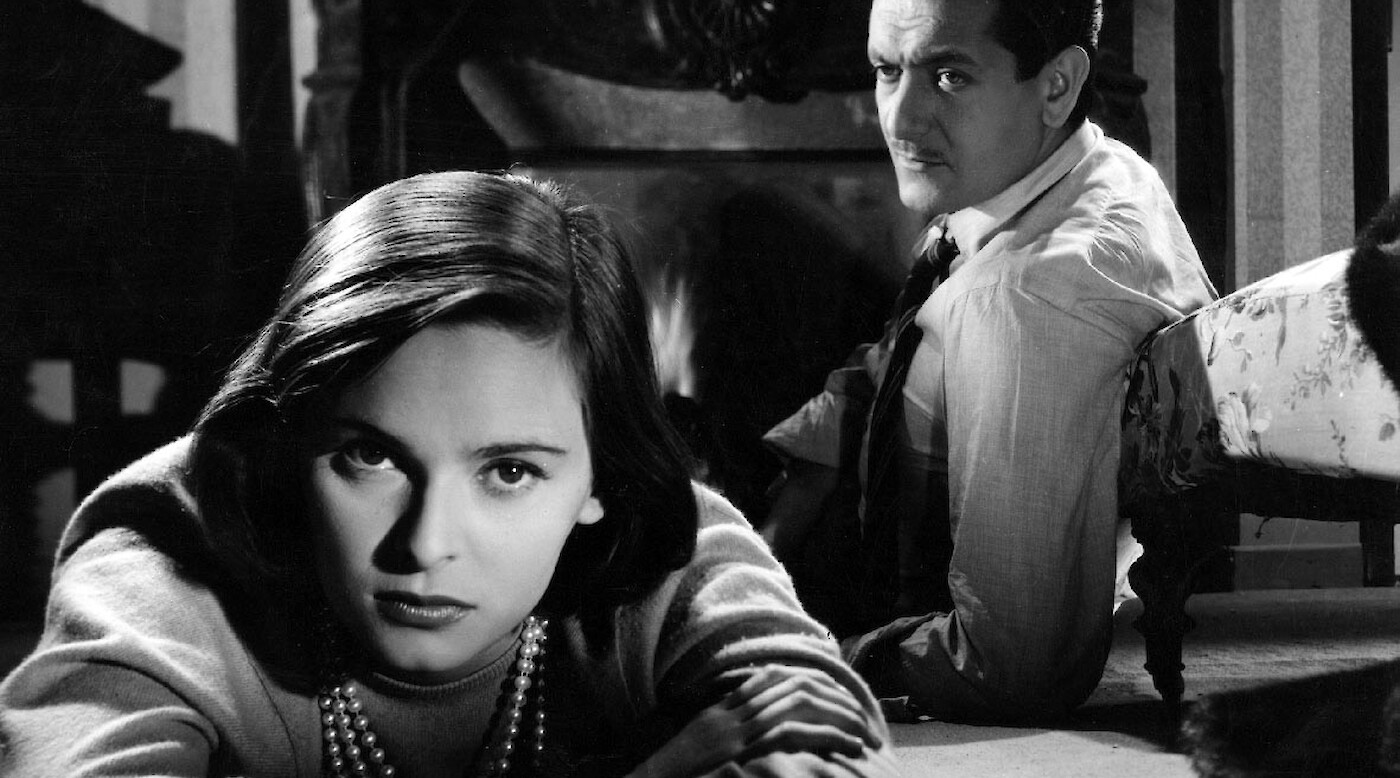 Spanish film directed by Juan Antonio Bardem will be screened at the Noir City DC: The 2014 Film Noir Festival
Following on the 12th edition of Noir City in San Francisco, this year's edition goes international, exploding the long-held belief that noir stories and style are a specifically American phenomenon. Focusing on the years immediately following World War II, this year's festival features classic noir films from France, Mexico, Japan, Argentina, Germany, Spain, Norway and Britain, as well as a complementary sampling of homegrown Hollywood product.
Familiar American stars such as Robert Mitchum, Ava Gardner, Orson Welles, Dan Duryea and Lizabeth Scott share the screen with international superstars Jean Gabin, Olga Zubarry, Toshirô Mifune, Ninón Sevilla and Yves Montand. The 21 films in this series should leave little doubt that the cinematic movement known as "noir" spanned the globe, and its style, sexiness and cynicism crossed all international borders.
Death of a Cyclist (Muerte de un ciclista)
When this film received the International Critics Award at Cannes, director Juan Antonio Bardem was unable to accept the award, as he was serving one of several prison sentences meted out by Francisco Franco's regime. His scathing social criticism contrasts an affluent, adulterous couple with the poor bicyclist they strike with their car. Realizing that the cyclist is badly injured, they leave him to die rather than risk revealing their affair. Upon their return to Madrid, guilt grabs them with more tragic consequences.
Dir./Scr. Juan Antonio Bardem, from the story by Luis Fernando de Igoa; Produced by Manuel J. Goyanes. Spain and Italy, 1955, black and white, 88 minutes, 35mm. In Spanish with English subtitles. Not rated.
Showtimes
On Sunday, October 19th at 9 pm. Introduction by Foster Hirsch.
On Thursday, October 23 at 5 pm.