Cómplices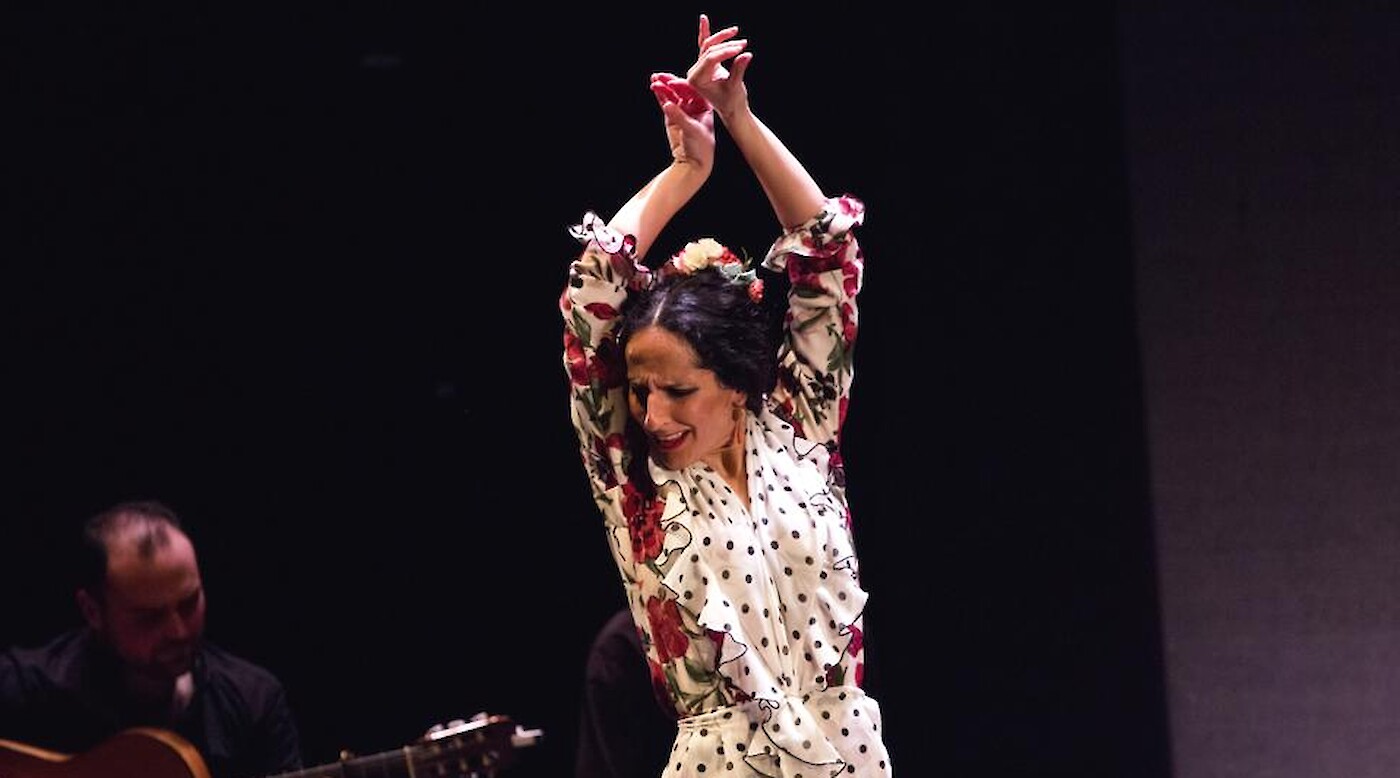 Internationally acclaimed Flamenco artists Mercedes Ruiz and Santiago Lara debut in D.C. with "Cómplices," a journey through the evolution of Flamenco.
Cómplices is the new project by Spanish artists Mercedes Ruiz and Santiago Lara. Both artists share an artistic vision of growth and innovation, while maintaining a deep connection to the tradition. This new collaboration between Flamenco guitar and dance features works by the masters of Flamenco guitar such as Sabicas, Niño Ricardo, Manolo Sanlúcar, as well as original compositions by Santiago Lara.
About Mercedes Ruiz
Mercedes Ruiz, one of the most esteemed dancers in Spain and winner of Critics Award at the Jerez Festival and the Exhibition Award at the Seville Biennial, has been performing professionally since the age of seven, touring across Europe, Asia, and United States. In 2003 she started her own company, Compañía Mercedes Ruiz, and has created eight productions together with her husband, Santiago Lara.
About Santiago Lara
Flamenco guitar virtuoso, composer, and producer Santiago Lara is one of the most relevant names in the new generation of flamenco guitarists. Lara has received some of the most prestigious flamenco guitar awards including that of the Seville Biennial and the National Flamenco Art of Córdoba Award.