'Cancun' by Jordi Galceran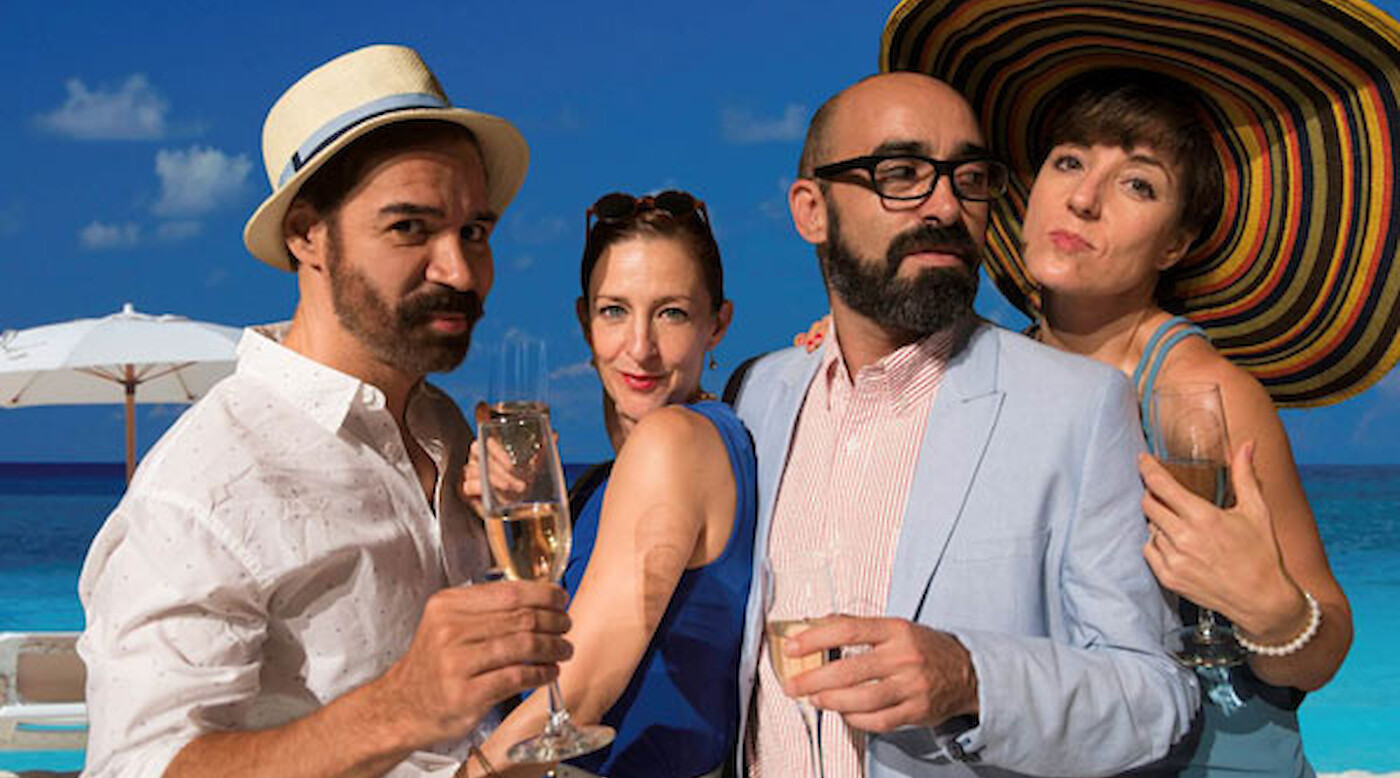 A story about what happens when a dream vacation turns into the life you could only imagine.
After a night of fun, two married couples vacationing in Cancun begin to contemplate new possibilities in the great "what if's" of their lives.
This hilarious comedy about contemporary relationships and marriage is written by Jordi Galceran, one of Spain's leading playwrights from Catalonia.
Cancun 
Written by Jordi Galceran. Directed by José Zayas.
In Spanish with English Surtitles 
Thursday and Friday at 8 pm; Saturday at 2 pm and 8 pm; Sunday at 2 pm.
About playwright Jordi Galceran
From the enormous success of his The Grönholm Method (El método Grönholm) in 2003 through his most recent production of The Bank Loan (El crédito, 2013), that just won him the CERES prize for Best Playwright at the 2014 Festival de Teatro de Mérida (Spain), Galceran has not stopped hypnotizing audiences with his comedies, capable of drawing forth laughter even when unpacking complex social problems.
Galceran studied Catalan philology at the University of Barcelona and in 1988 began writing for the stage. In 1995, he submitted two plays for consideration at theatre festivals: Paraules encadenadas / Palabras encadenadas won the X Premio Born de Teatro (Spain) and Dakota won the Premio Ignasi Iglésias from the Institut del Teatre de la Diputación of Barcelona. Other produced plays include Surf (1990), Fuita / Fuga (1994), the musical comedy Gaudi (2002), Carnaval (2005), Cancún (2007) and Burundanga (2011).
Galceran has also translated and adapted various plays, and has worked as a screenwriter for several TV series, as well as writing the screenplay for six feature-length films. Broadway producer Jeffrey Richards has bought the rights to Galceran's celebrated El método Grönholm. Richards has produced the Broadway runs of The Homecoming, by Harold Pinter, August: Osage County, by Tony-award winner Tracy Letts, as well as productions of several David Mamet plays, such as the political satire November.