2022 AFI European Union Film Showcase
The 35th edition of the AFI European Union Film Showcase brings the best European cinema to D.C. audiences, representing all 27 E.U. member states and including the screening of two acclaimed Spanish films.
This year's lineup features 56 films representing all 27 European Union member states, including award winners, regional box-office hits, debut works by up-and-coming talents and new works by leading auteurs, plus 19 of the top contenders for this year's Academy Award® for Best International Feature Film and 12 U.S. and North American premieres.
---
Spanish films at AFI European Union Film Showcase 2022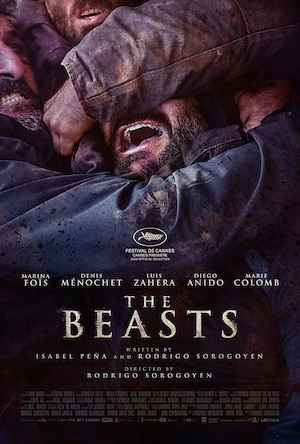 On Saturday, December 3 at 8:30 pm.
On Tuesday, December 6 at 8:30 pm.
Directed by Rodrigo Sorogoyen, 2022, Spain, 137 minutes. Watch trailer.
Well-to-do French couple Antoine (Denis Ménochet, Inglorious Basterds) and Olga (Marina Foïs, Polisse) are happily settled into their new life in a quaint Galician village, farming the land and rehabbing old houses. But their bucolic existence is threatened when new wind turbines are proposed, promising a huge payout for the struggling locals but a disaster for the traditional life Antoine and Olga have been cultivating. Voting against the project, they make enemies of brothers Xan (Luis Zahera, The Realm) and Lorenzo (newcomer Diego Anido) as long-simmering tensions reach a boiling point.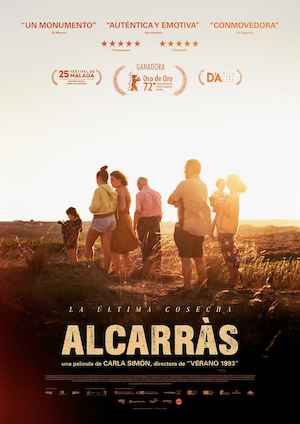 On Saturday, December 10 at 7 pm.
On Sunday, December 11 at 11 am.
On Tuesday, December 13 at 7 pm.
Directed by Carla Simón, 2022, Spain / Italy, 120 minutes. Watch trailer.
The sun-dappled village of Alcarràs has been home to the Solé family for generations. A decades-old handshake deal allowed their family to blossom on borrowed land, tending to a lush peach orchard for an annual summer harvest. But their way of life is threatened when the estate owner dies, and the new heir wants to raze the farm to make way for solar panels. Without a formal land contract the Solés have no say in the matter, and their family begins to fracture under the stress of the impending eviction.