2106 AFI European Union Film Showcase
The AFI European Union Film Showcase continues its tradition of bringing the best in European cinema to Washington, D.C.-area audiences.
This year's selection of 47 films includes international film festival award winners, European box-office hits and debut works by promising new talents, plus nine U.S. premieres and 14 countries' official Oscar® submissions for Best Foreign Language Film.
Spanish film at AFI European Union Film Showcase: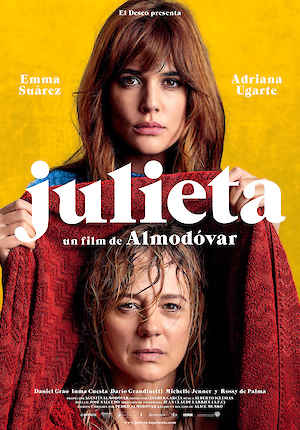 On Saturday, December 3 at 7:30 pm.
Directed by Pedro Almodóvar, Spain, 2016, 96 minutes.
In Spanish with English subtitles. Watch trailer.
Julieta lives in Madrid and has just lost her husband Xoan. Her daughter, Antía, has just turned 18 and decides to run away. Julieta searches by all means to find her, but the only thing she discovers is how little she knows her daughter.
Julieta talks about inevitable destiny, a guilt complex, the unfathomable mystery which makes us abandon the ones we loves, wiping them out of our life as if they had never meant anything to us. And about the pain this abandonment causes in the victim.