Pepe Romero plays Falla and Rodrigo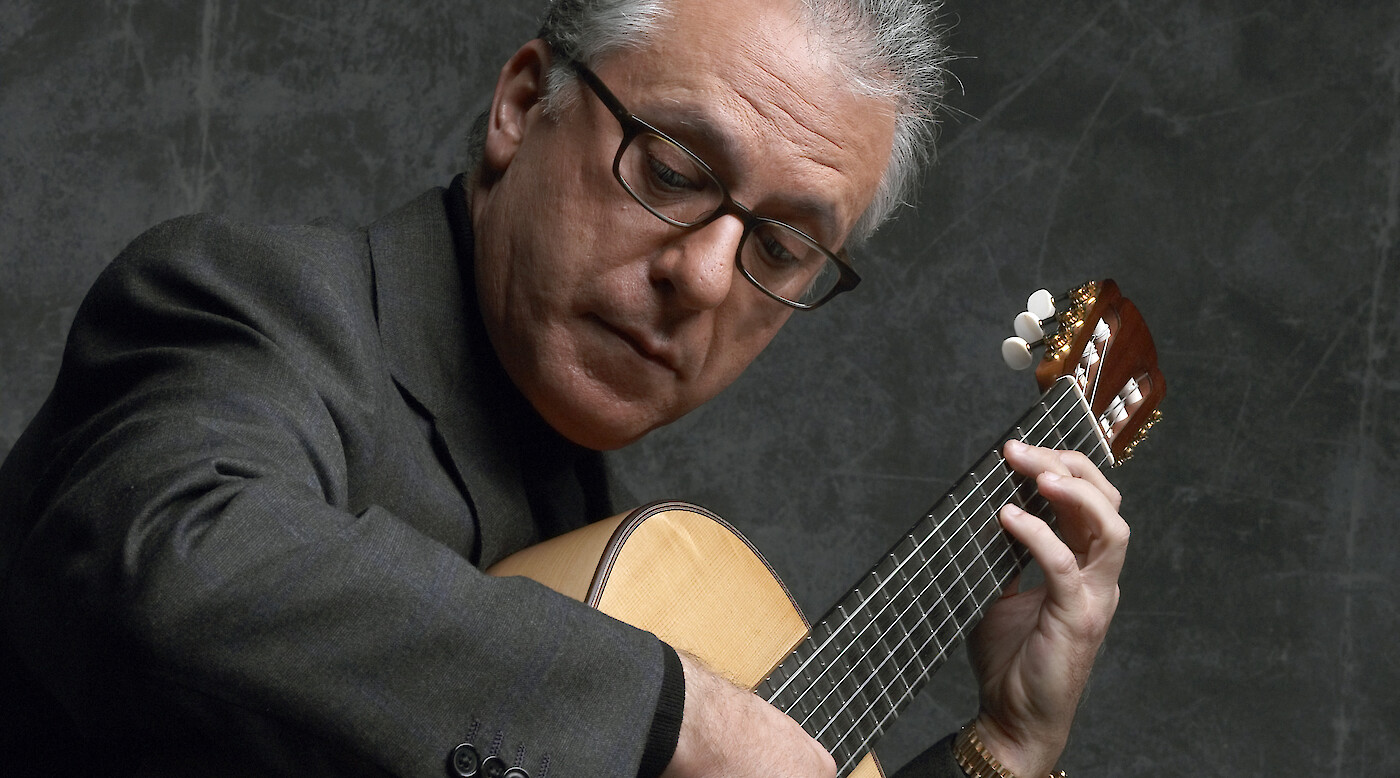 Renowned guitarist Pepe Romero will collaborate with Tacoma Symphony Music Director Sarah Ioannides in a performance featuring Rodrigo's beloved Concierto de Aranjuez and Falla's Suite No. 1 from The Three-Cornered Hat.
Program
The Three-Cornered Hat, Suite No. 1 - Manuel de Falla
Concierto de Aranjuez - Joaquin Rodrigo
The Rite of Spring - Igor Stravinsky
Pepe was born in Málaga, Spain, in 1944. By age seven, Pepe set foot on the concert stage for the first time, at the Teatro Lope de Vega in Sevilla. And now, more than fifty years later, he continues to mesmerize audiences throughout the world. During that time, he has given literally thousands of concerts worldwide, many with the remarkable Romero Quartet, and many as a solo instrumentalist.
Pepe Romero has premiered works by some of the finest composers of the twentieth and twenty-first centuries. In 1992, Pepe Romero performed on a groundbreaking laser disc of the Concierto de Aranjuez with Neville Marriner and the Academy of St-Martin-in-the-Fields. He played a prominent role in the major film documentary Shadows and Light: Joaquin Rodrigo at 90, which received numerous plaudits worldwide (including the Chicago International Film Festival, International Emmy Awards, and San Francisco International Film Festival).
In 2005 the Romero Quartet recorded Concierto vasco para 4 guitarras y orquesta by Francisco de Madina (written for the Romeros) with the Basque National Orchestra on a Claves release (entitled Aita Madina). A prominent new recording entitled The Romeros: Generations, features premieres of works by Jorge Morel (such as El Maestro, dedicated to Celedonio) and by Pepe himself, Recuerdos del pasado. In the spring of 2005, a solo recital release called Corazón Español became available on the CPA Hollywood Records label.
In the United States, he has appeared with leading symphony orchestras in Philadelphia, Cleveland, Chicago, Houston, Detroit, Pittsburgh, Boston, San Francisco, Dallas, New York, and Los Angeles, as well as with the Orpheus Chamber Ensemble and Boston Pops. European ensembles with which he has appeared include the Academy of St-Martins-in-the-Fields, Dresden Philharmonic, London Symphony, Monte Carlo Philharmonic, I Musici, Zurich Chamber Orchestra, Philharmonia Hungarica, Solisti di Zagreb, Hungarian State Orchestra, Spanish National Orchestra, Spanish National Radio Television Orchestra, Norddeutscher Rundfunk, Hamburg Philharmoniker, L'Orchestre de la Suisse-Romande, Lausanne Chamber Orchestra, New Moscow Chamber Orchestra, American Sinfonietta, and Bournemouth Symphony –among many others.
The Tacoma Symphony Orchestra (TSO) has been a vital part of Tacoma's cultural landscape since 1946, and has operated as a professional symphony orchestra for the past 20. With 80 contracted musicians and an affiliated community chorus, the TSO brings music into the lives of 15,000 citizens annually throughout the South Puget Sound.
The TSO presents classical, pops, choral, the Mini Maestros series for children ages 2-8, as well as master classes and educational concerts each season. Its flagship education program, Simply Symphonic, earns the accolades of educators.