Spanish Cinema Showcase / Premios Goya
Join us for a free screening of a Goya award-winning Spanish movie every first Wednesday of the month at Cinema Bar 1950 San Juan.
The best Spanish movies come to San Juan, featuring the Best Picture winners at the Goya awards in 2014, 2015, and 2016.
Living is Easy With Eyes Closed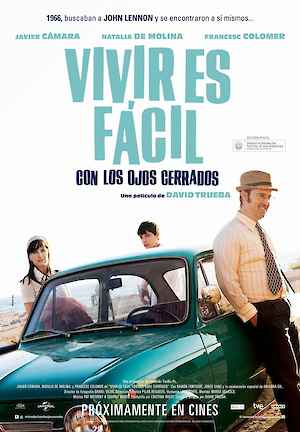 On Wednesday, February 1 at 7:30 pm.
Original title: Vivir es fácil con los ojos cerrados.
Directed by David Trueba, Spain, 2013, 108 minutes.
Winner of 6 Goya Awards in 2014. In Spanish with English subtitles.
Beatles fans will recognize the title; the words stem from the Beatles song Strawberry Fields Forever. John Lennon wrote it in 1966, while in southern Spain playing a minor character in Richard Lester's anti-war movie How I Won the War. This forms the backdrop of David Trueba's film about Antonio, a Spanish schoolteacher who is also an avid Beatles-fan. When he learns that Lennon is filming in Almeria, he sets out to meet him. Along the way he makes friends with Belen, a twenty-year-old pregnant girl who is on her way home to her family, and Juanjo, a teenage boy. Lennon's words take on special significance in a story set in Franco's Spain.
Marshland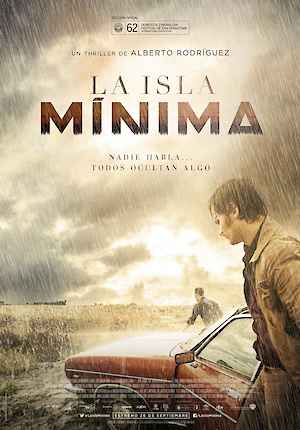 On Wednesday, March 1 at 7:30 pm.
Original title: La Isla Mínima.
Directed by Alberto Rodríguez, Spain, 2014, 115 minutes.
Winner of 10 Goya Awards in 2015. In Spanish with English subtitles.
The Spanish deep South, 1980. A series of brutal murders of adolescent girls in a remote and forgotten town bring together two disparate characters –both detectives in the homicide division– to investigate the cases. With deep divisions in their ideology, detectives Juan and Pedro must put aside their differences if they are to successfully hunt down a killer who for years has terrorized a community in the shadow of a general disregard for women rooted in a misogynistic past.
Truman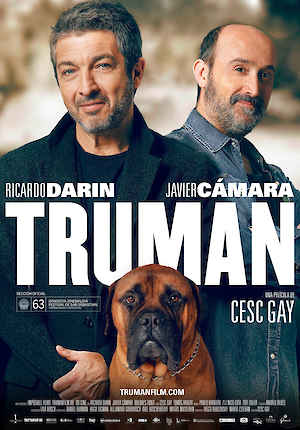 On Wednesday, April 5 at 7:30 pm.
Directed by Cesc Gay, Spain, 2015, 108 minutes.
Winner of 5 Goya Awards in 2016. In Spanish with English subtitles.
Winner of five Goya Awards, including Best Film, this thought-provoking take on mortality stars Ricardo Darín as Julian, a working actor who has just received a diagnosis of terminal cancer. When old buddy Tomas (Javier Camara) arrives to visit, he finds Julian more concerned about the fate of his dog, Truman.