Furor España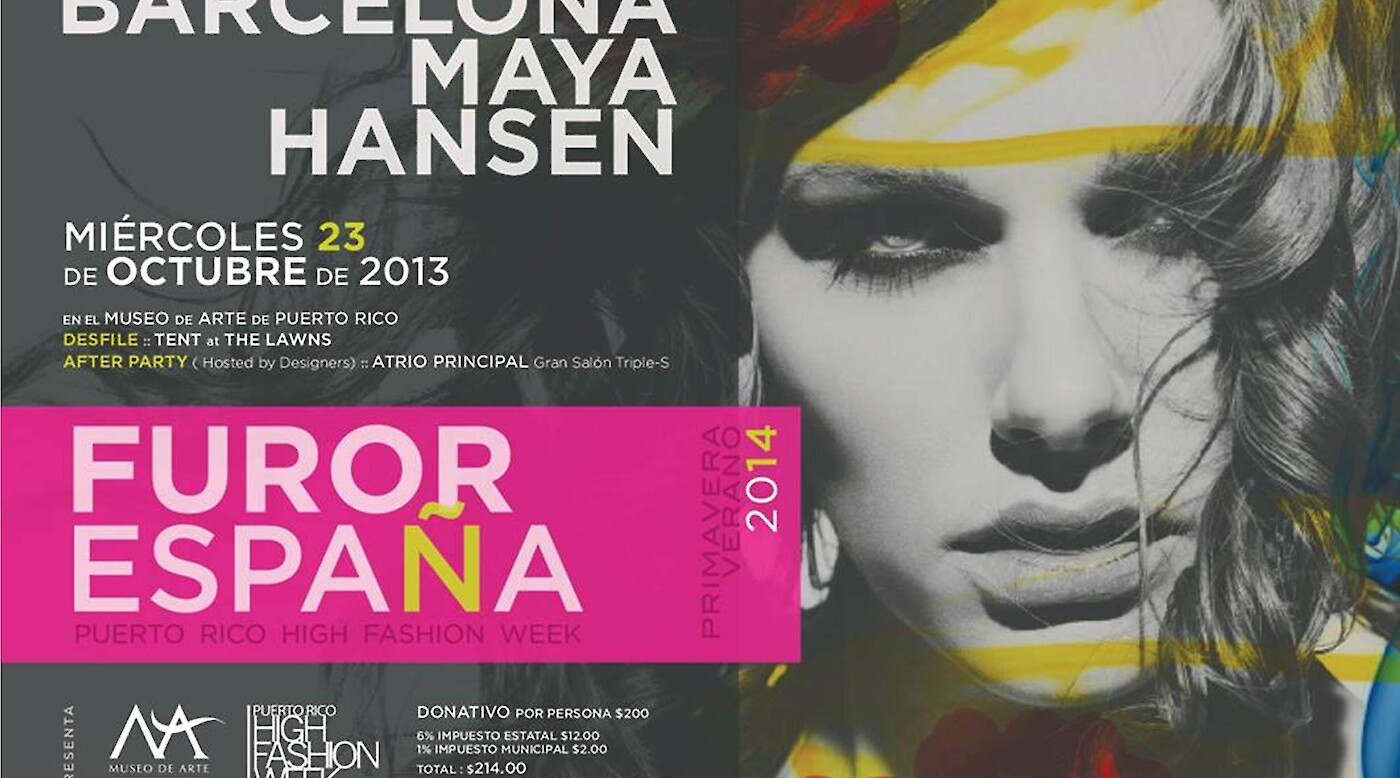 Custo Barcelona and Maya Hansen at Puerto Rico High Fashion Week.
Puerto Rico High Fashion Week was founded in 2005 by the recognized model, business woman and fashion icon Caridad Fernández who is also president of Única Model Agency and owns the franchise of Elite Model Look contest in Puerto Rico.
PRHFW is the largest and most prestigious event of the fashion industry in Puerto Rico and a world-class showcase for at least 25 individual designers, including the leading local designers, as well as international fashion designers.
Being the only event in the Island where the designers present their collections every season, the PRHFW program includes local top designers, new generation talent, up & comers and internationally renowned special guests. The event has held multiple editions for three days of intense activity.
Spanish designers Custo Barcelona and Maya Hansen will present their new collections and designs in the Museum of Art of Puerto Rico on October 23rd as part of the PRHFW 2013 Program.
View full program and buy tickets online.