Flamenco Festival on Tour: Berkeley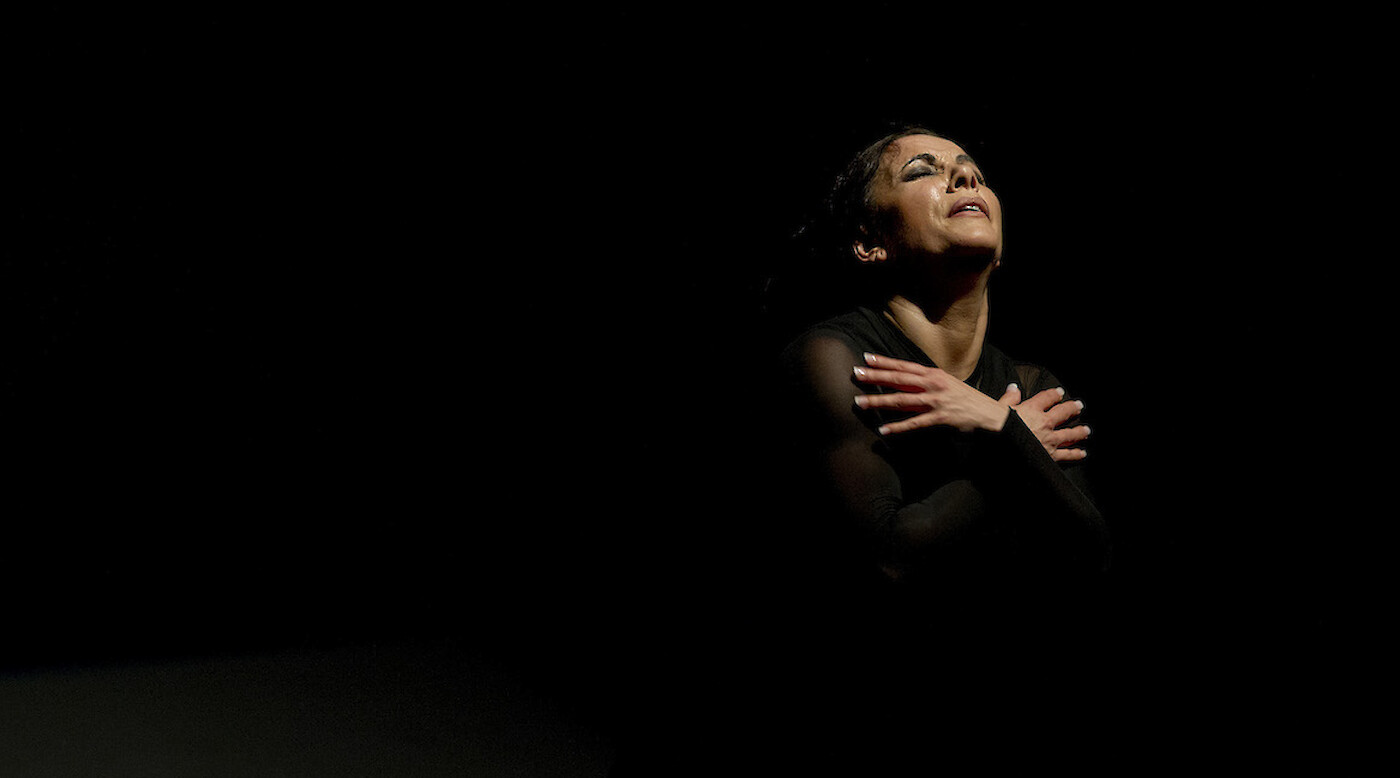 Flamenco Festival tours the U.S., bringing Eva Yerbabuena's "¡Ay!" to the Bay Area.
Flamenco Festival celebrates 18 years bringing jondo art to the USA, promoting the culture of dialogue through the exchange of Flamenco with Jazz and world music. For another year, the most renowned venues around the world, such as Carnegie Hall, the NY City Center or the Lincoln Center, will host this annual rendez-vous with Flamenco, featuring the some of today's most important Flamenco artists.
Flamenco, the most recognizable Spanish artistic expression abroad, will be featured again on a North American tour in March, totaling 41 representations, 24 of them in 8 different locations in New York, plus another 17 shows across the U.S. in cities such as Miami, Boston, Atlanta, Los Angeles, San Francisco, Irvine or Portland.
---
Flamenco Festival on Tour: Berkeley
Eva Yerbabuena, choreographer, director, and dancer.
Paco Jarana, guitar and music director.
José Valencia (special guest), Enrique el Extremeño, and Alfredo Tejada, vocals.
Antonio Coronel, percussion.
Vladimir Dmitrienco, violin.
In her introspective ¡Ay!, Flamenco superstar Eva Yerbabuena showcases her extraordinary technique and bold, minimalist choreography, performing a series of solos accompanied by a virtuoso ensemble of musicians. Yerbabuena's innovative approach has revitalized traditional Flamenco with new dramatic structures while maintaining the essential duende, or soulfulness, of the centuries-old form. At her last Berkeley appearance, she rocked the joint with… a solea that released the demonic energy and superb musicality of flamenco at its most inspired. (San Francisco Chronicle).