14th annual Bay Area Flamenco Festival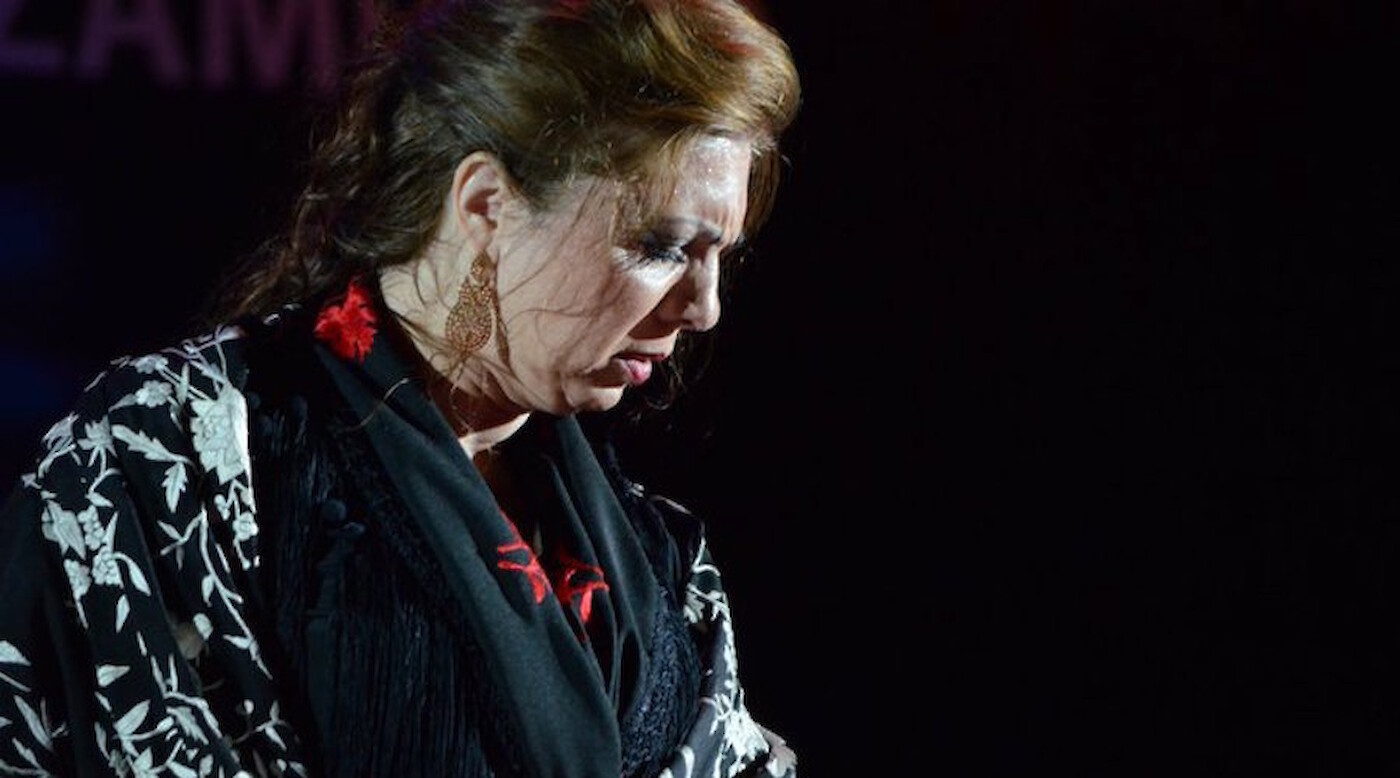 The 14th annual Bay Area Flamenco Festival presents a thrilling lineup of performances by some of Spain's top musicians and dancers, including Juana Amaya and Nazaret Reyes.
The centerpiece of this year's Bay Area Flamenco Festival is a performance by dancer Juana Amaya presenting her newest work, En Mis Venas (In My Veins) in its U.S. premiere on Friday, February 1st at San Francisco's Herbst Theater. Supported by an ensemble comprising the exceptional cantaores (singers) David Sánchez "El Galli", Antonio Núñez "El Pulga" and Anabel López, percussionist Diego Amador Jr. and guitarist Juan Campallo, Amaya has summoned her daughter, rising star dancer Nazaret Reyes who will make a guest appearance, joining her mother on stage for an exhilarating duo.
Other highlights of this year's Festival include the premiere of Flamencx, featuring Nazaret Reyes at the Brava Theater, with guest appearances by Anabel Valencia and Diego Amador Jr.
The Festival closes with two back to back shows at Berkeley's La Peña Cultural Center. The first is a Noche de Cante y Guitarra featuring a young Gypsy singer from Lebrija, Anabel Valencia with singers David Sánchez "El Galli" from Morón de la Frontera, Antonio Núñez "El Pulga" from Chiclana, Cadiz, as well as guitarist Juan Campallo and percussionist Diego Amador Jr.
The second show, Flamenco sin Fronteras!, features Flamenco-singing sax player Antonio Lizana, multi-instrumentalist Diego Amador Jr. and guitarist Andrés Vadín from Cuba.
Program
Featured performance by Juana Amaya
En Mis Venas is a powerful evening-length suite featuring a cast of 7 artists direct from Spain, expressing the depth of Amaya's connection to her Roma culture and her strong female energy. Through her dance she celebrates the resilience of her cultural heritage, expressing a full range of life experiences from anguish to joy, grief to celebration, as she embodies a legacy of women's resistance and empowerment.
Like a Nina Simone recording, Amaya's dancing is both an acknowledgement of her race's suffering and a physical manifestation of defiance.

–Miami Herald
Reviews of Amaya's performance at the 2018 Bienal del Arte Flamenco in Seville put her on a par with legends of Gypsy Flamenco dance celebrating both her technical prowess and her extraordinary emotional expressiveness. "The way Juana expresses emotion with the slightest movement is a catharsis that flows from the spring of such greats as Carmen Amaya, Angelita Vargas and Manuela Carrasco," said Alberto García Reyes, Sevilla 2018.
Juana Amaya was born into one of Spain's most respected Gypsy flamenco families, known for artists such as the legendary guitarist Diego del Gastor and singer Luis Joselero. While still in her teens, Amaya began performing as lead dancer in Mario Maya's renowned company and toured the world with artists such as Cristobal Reyes, El Guito and La Chana in Cumbre Flamenca. Celebrated for her mesmerizing performances, she has appeared as guest artist with the companies of Paco Peña, Joaquin Cortés and Antonio Canales and has been featured several times at Seville's prestigious Bienal del Arte Flamenco.
In 2003 she and Farruquito toured the U.S. presenting their show Por Derecho at major performing arts centers throughout the country, including UC Berkeley's Zellerbach Hall. She later returned with her own company to festivals in Irvine and Albuquerque and as part of the NY Flamenco Festival's Gala Flamenco in 2017. This will be her first performance in the Bay Area in over 15 years.
About the Bay Area Flamenco
Founded in 2005, Bay Area Flamenco presents events and workshops year-round, including the Bay Area Flamenco Festival. Recognized as one of the most vibrant flamenco festivals in the United States, the BAFF features authentic, world-renowned flamenco talent from Spain. Now in its 14th year, the BAFF has grown into a popular and vital annual Bay Area cultural event and a favorite among the region's numerous world music and dance enthusiasts. Artistic Director Nina Menéndez's unique curatorial vision distinguishes the Festival and its particular focus on grassroots flamenco from the Gypsy communities of Spain.
The UNESCO has recognized flamenco as a World Heritage Treasure, acknowledging the Spanish Gypsies' essential role in flamenco's evolution. Celebrating Spanish Gypsy music and dance as a living culture and a legacy of world stature, the Festival, also known as Festival Flamenco Gitano, received a Special Honor from the Isadora Duncan Dance Awards in 2012 and has presented some of the most important figures in the history of flamenco as well as prodigies from today's generation of artists including Farruquito, Agujetas, Diego el Cigala, Son de la Frontera, Angelita Vargas, the Farruco Family, Manuela Carrasco, Miguel Funi, Juana la del Pipa, Pepe Torres, Diego del Morao, Jose Maya and more. Funding from the San Francisco Foundation has allowed an increase in Bay Area Flamenco's grassroots cultural exchange initiatives with underserved youth and families throughout the region.
Visiting artists from Spain will also teach workshops and master classes during their stay in the Bay Area.