Asier Polo and Daniel del Pino at Newport Music Festival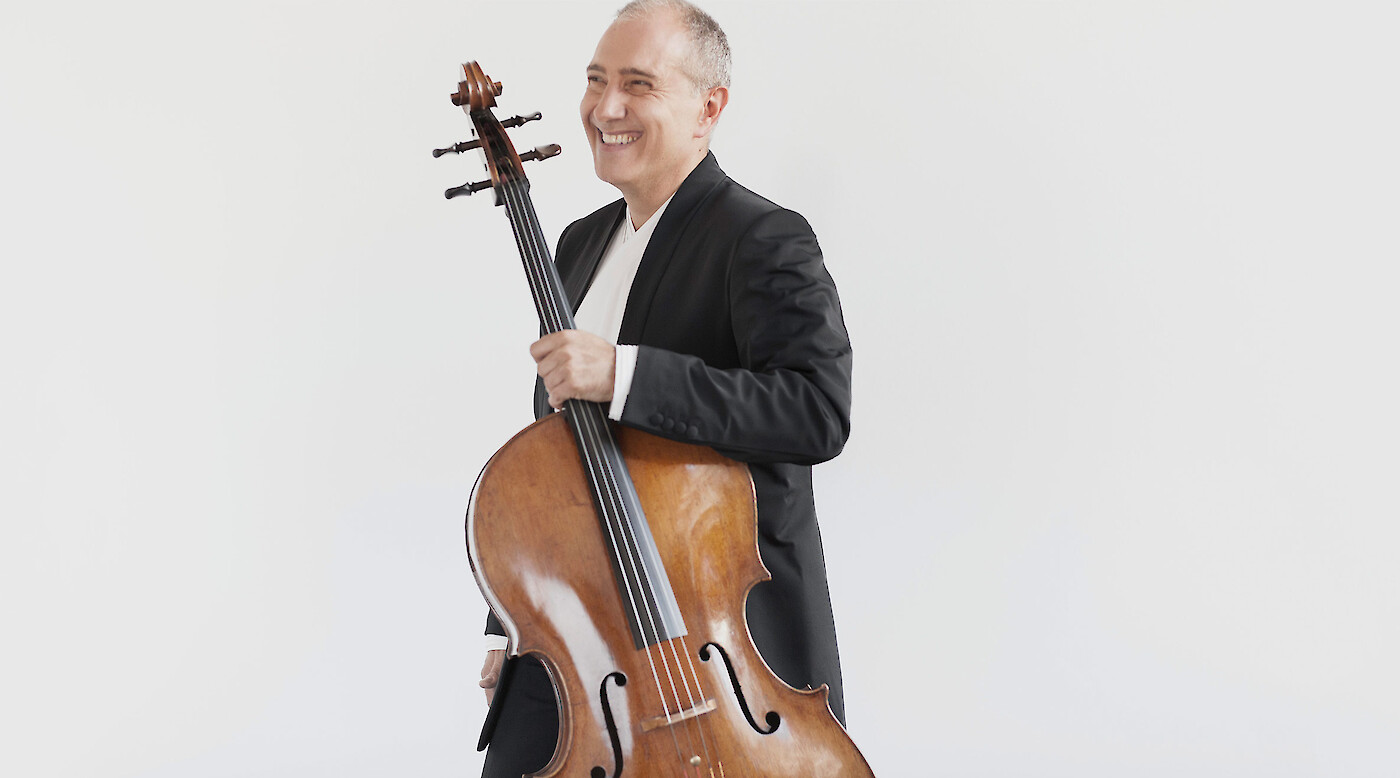 Spain's leading cellist Asier Polo makes his Newport debut with pianist Daniel del Pino, featuring cello sonatas by Shostakovich and Rachmaninoff.
Asier Polo
Asier Polo studied in Bilbao, Madrid, Cologne and Basel with Elisa Pascu, María Kliegel and Ivan Monighetti, and also received guidance from János Starker, Natalia Gutman and Mstislav Rostropovich in various masterclasses. He soon stood out as a promising young musician, winning the first prizes in Cello and Chamber Music at the National Young Musicians Competition in Spain.
Considered by the specialist music press as one of the most important cellists of his generation, Asier Polo has worked with many of the major international orchestras, such as the Philharmonia Orchestra, London Symphony Orchestra, Danish National Symphony Orchestra, Orchestra Sinfonica Nazionalle della RAI, Dresdner Philharmonie, Orchestre de Paris, BBC Philharmonic, Bergen Filharmoniske Orkester, Israel Philharmonic Orchestra, Berliner Symphoniker, Orquesta Nacional de México, Orquesta Sinfónica de Sao Paulo, Louisiana Philharmonic, Spanish National Orchestra and the Basel Symphony Orchestra, under the baton of distinguished conductors such as Pinchas Steinberg, Christian Badea, Rafael Frühbeck de Burgos, Claus Peter Flor, Carlos Miguel Prieto, Günther Herbig, Juanjo Mena, Antoni Wit and Anne Manson.
Daniel del Pino
Daniel del Pino is one of the leading Spanish concert pianists in the international scene. He has performed in all five continents. His performances have been heard in the most prestigous venues all over Europe (Salle Gaveau in Paris, Bulgaria Hall in Sofia, Atheneum G. Enescu in Bucharest, Auditorio Nacional in Madrid, Auditorio Manuel de Falla in Granada, Auditori in Barcelona, Teatro Arriaga in Bilbao), in Morocco, Jordan, Syria, Israel, Palestine, Gabon, Japan, Taiwan (Taipei's National Concert Hall), Brazil, Mexico, Australia, and in the U.S.A (Carnegie Hall).
He has also been soloist with the following orchestras: Symphonies of RTVE (Spanish Radio Television, Madrid), Sevilla, Valencia, Galicia, Málaga, Castilla-León, Murcia, Orquesta de Camara Reina Sofía and the Meadows, Winchester, Federal Way, Garland, Las Colinas, New Arlington, Monterey, Santa Cruz, Virtuosi di Praga, Filharmonia Podkarpacka (Rzeszow, Poland), Bucharest Philarmonic "George Enescu" (Romania), Brasov, and Transilvania State Symphony Orchestras among others, with conductors such as: Max Bragado, Enrique Garcia-Asensio, Alejandro Posada, Rubén Gimeno, Carlo Rizzi, Marco Gatti, Alfonso Saura, Bernard le Monnier, Robert Carter Austin…